Latest

16:33


European Markets Close
FTSE 100: -0.09%
DAX: -0.20%
STOXX 50: -0.21%
IBEX 35: –0.66%
CAC 40: -0.33%
16:20


Entain, MGM Resorts

Ladbrokes owner, Entain's (LON: ENT) shares have plunged after MGM Resorts (NYSE: MGM) abandoned a takeover attempt after its previous proposal was declined.

MGM said that "after careful consideration and having reflected on the limited recent engagement between the respective companies regarding MGM's rejected all-stock proposal at an exchange ratio of 0.6x, it does not intend to submit a revised proposal and it will not make a firm offer for Entain."

Entain shares are down 12.73% at 1233.5p after falling to lows of 1137.5p.
15:59


Aclaris Therapeutics

Shares of biopharmaceutical firm Aclaris Therapeutics Inc (NASDAQ: ACRS) have made substantial gains on Tuesday after the company reported positive data from its mid-stage rheumatoid arthritis ATI-450 trial.

Aclaris' stock price is trading over 218% higher at $18.17 per share.

Full Story: ACLARIS THERAPEUTICS SHARES SKYROCKET 160% AFTER POSITIVE DATA FROM ARTHRITIS DRUG TRIAL

THE BEST HEALTHCARE STOCKS TO BUY NOW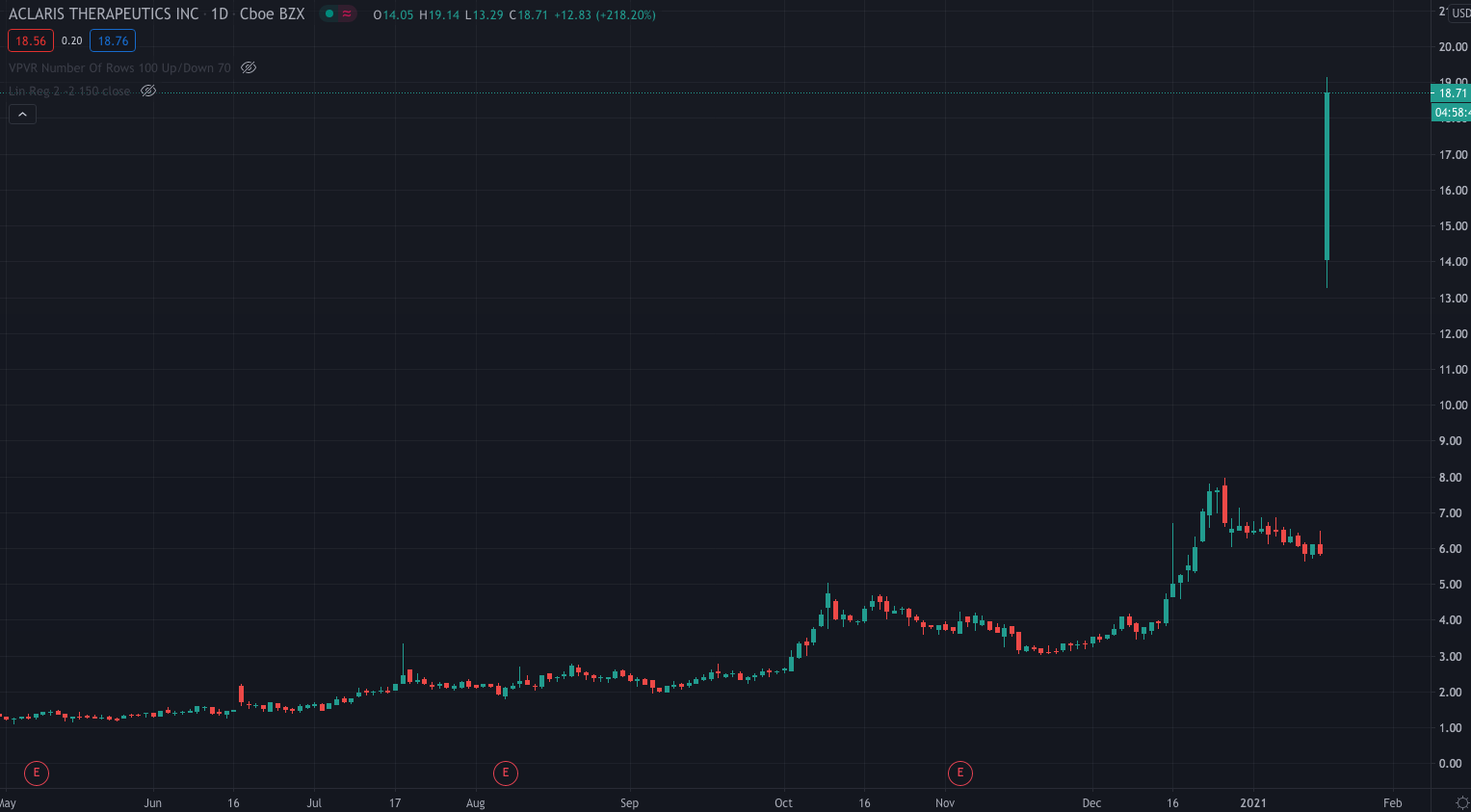 14:31


US Markets Open
DOW: +0.80%
S&P: +0.71%
NASDAQ: +0.98%
14:11


General Motors, Microsoft

General Motors (NYSE: GM) driverless-car developer Cruise has pulled in $2 billion investment from Microsoft, Honda and others, bringing the post-money valuation of Cruise to $30 billion.

"Microsoft is a great addition to the team as we drive toward a future world of zero crashes, zero emissions and zero congestion," said GM Chairman and CEO Mary Barra. "Microsoft will help us accelerate the commercialization of Cruise's all-electric, self-driving vehicles and help GM realize even more benefits from cloud computing as we launch 30 new electric vehicles globally by 2025 and create new businesses and services to drive growth."
13:52


US Equity Futures
DOW: +0.68%
S&P: +0.68%
NASDAQ: +0.78%
13:46


Royal Caribbean Group

Royal Caribbean Group Sells Azamara Luxury Cruise Line for $201 Million: Via @DeltaOne Twitter
11:57


Halliburton Earnings

Halliburton Q4 earnings:
Revenue $3.20 billion
Operating Income $350 million
Earnings Per Share $0.18
11:52


Bank of America Earnings

Bank of America Q4 earnings: 
11:14


UK Stock Movers
10:32


Centamin

Shares of gold mining company Centamin PLC (LON: CEY) edged 3.44% higher after the company released its Q4 and full-year 2020 results, which were in line with previous guidance.

Full story: CENTAMIN SHARES EDGE HIGHER ON POSITIVE Q4 AND FULL-YEAR 2020 RESULTS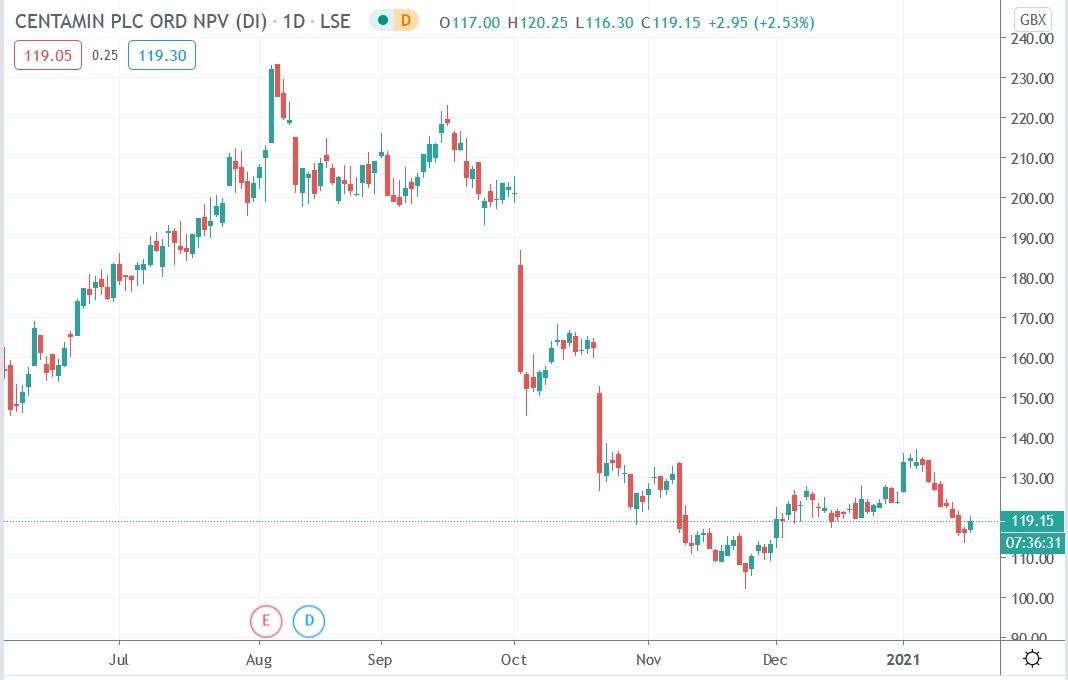 08:01


European Equities
FTSE 100: +0.59%
DAX: +0.68%
STOXX 50: +0.51%
IBEX 35: +0.68%
CAC 40: +0.49%
THE BEST AIM SHARES TO BUY NOW
News
Lumentum Holdings Inc (NASDAQ: LITE) is in advanced talks to buy laser maker Coherent Inc (NASDAQ: COHR), according to the Wall Street Journal
Trump scrapped UK, Europe and Brazil's COVID travel bans, however, Incoming Biden Press Secretary said the next administration does not intend to lift the restrictions on Jan 26
Xpeng revealed an autonomous driving feature
Apple is being sued in California over allegations it failed to take action against Telegram after the events at Capitol Hill
Companies reporting earnings this week include Bank of America, Netflix, Goldman Sachs, Charles Schwab, Interactive Brokers, and Halliburton.