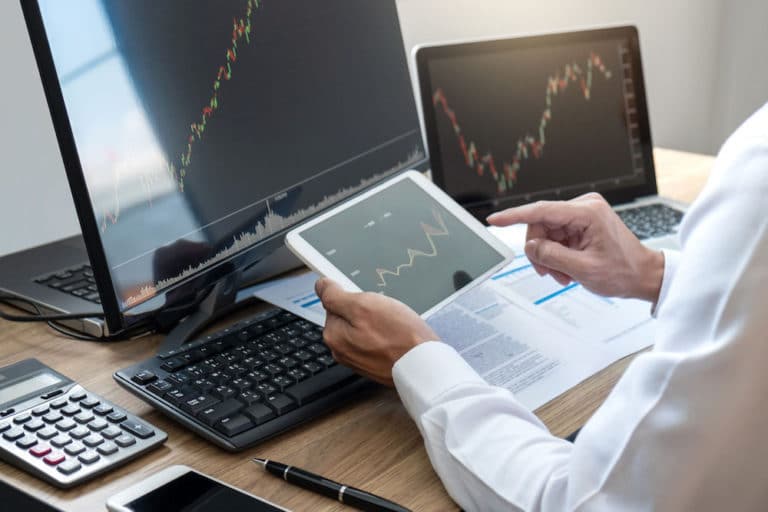 How To Open An XM Demo Account
1. Head Over to The XM Demo Account page
Click the link found HERE to head directly to the XM Demo account registration page.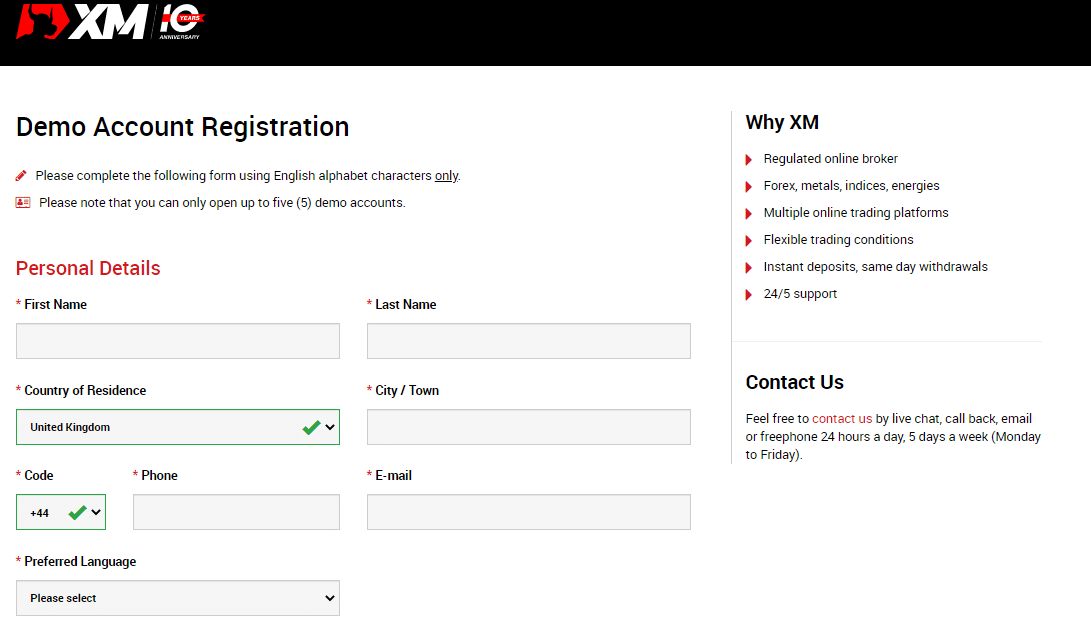 Alternatively, before you sign up, if you want to find more about the XM, you can navigate to the provider's home page. Here, the demo account can be accessed by hitting the red button, which reads 'Open a Demo Account'.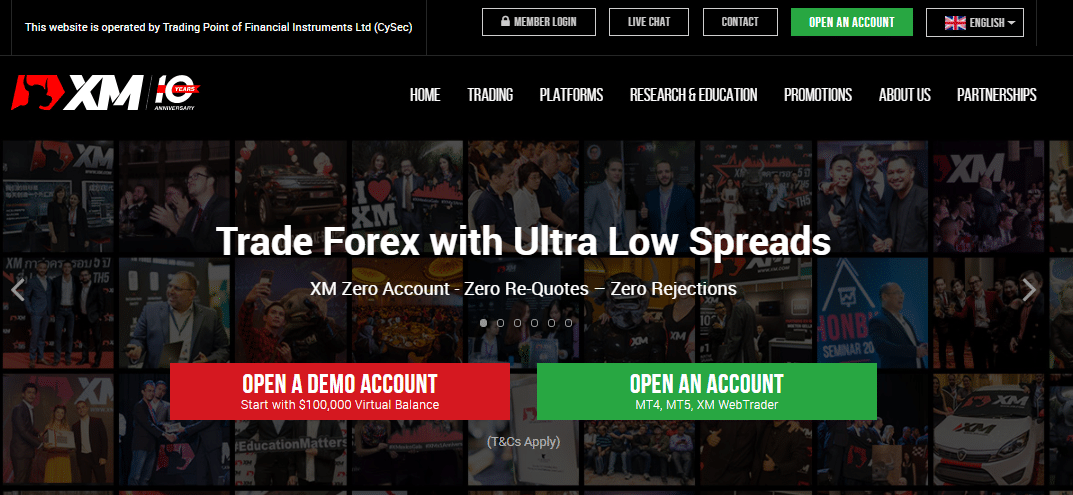 2. Fill Out Your Personal Details on The Demo Account Registration Page
As a regulated broker, XM is required to complete a certain degree of 'Know Your Client' data fields. There are benefits to this. Firstly, you know you're likely to be registering with a bona fide operation. Secondly, you can begin to tailor your account to your own personal preferences.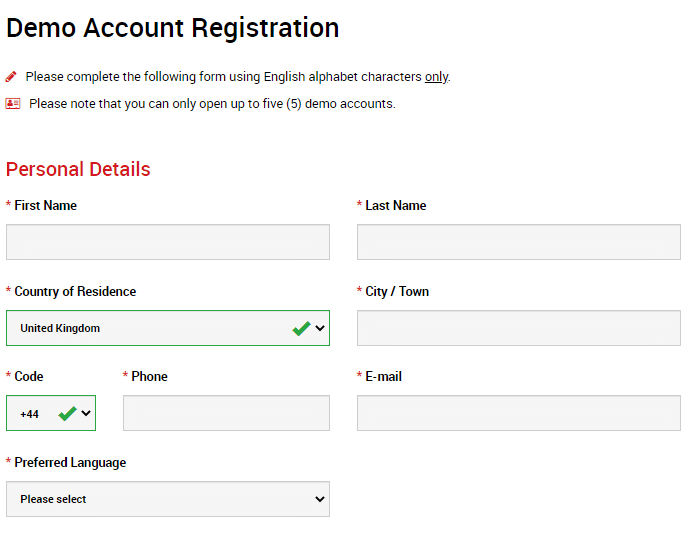 There is, for example, the option to set your account to one of 23 languages.
Scrolling down, the same screen brings you to the 'Personal Details' area.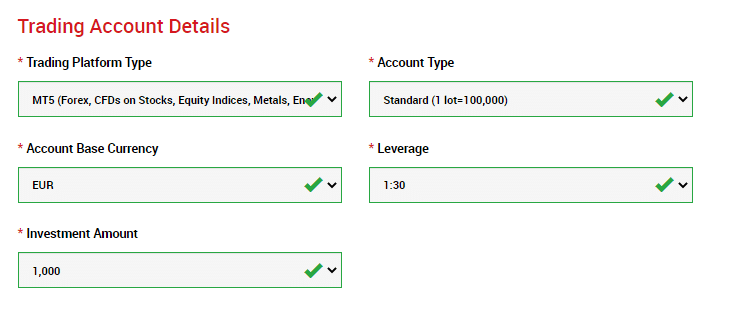 There are 11 Account Base Currency options, which is more than is found at some other brokers. Leverage is set at 1:30, which ties in with ESMA regulations and is another tell-tale sign that this broker is regulated.
3. Choose Your Preferred Account Type
There are two types of accounts to choose from:
Standard – A great account to start trading with. Compatible with both the MT4 and MT5 trading platforms.
XM Zero – A new account type compatible with MT4 and MT5. It features ultra-thin spreads, as low as zero pips, and great liquidity guarantees such as XM's no re-quotes execution policy.
Although demo trading uses virtual funds, there is nothing wrong with starting out using an account, which offers an incredibly cost-effective means of trading the markets.

There is also an XM Micro account, which will appeal to newer traders. This account offers a neat way to transition from a demo account to live trading with real funds. It's to XM's credit that it provides an account where traders can trade in very small trade size.
In the Micro account, 1 Lot =$1,000 compared to 1 Lot = $100,000 in the Standard and Zero alternatives.
Those considering the step up to live trading will also be cheered by XM's move to make opening balances very low compared to their peer group. The Micro and Standard accounts can be opened with balances as low as $5.
4. Choose Your Preferred Trading Platform
XM offers the ever-popular MetaTrader platforms. They come packed full of powerful software tools. There are over 30 indicators as standard, each designed to help you spot trading opportunities.
The Expert Advisors function allows you to copy the ideas of some of the brightest and most successful traders out there.
MetaTrader4 MT4 — The MT4 platform at XM offers a range of markets that might surprise you. At XM, you can use MT4 to trade over 1,000 markets. The platform is the number one choice for millions of forex traders, but at XM, CFDs on stock indices can be traded, as well as CFDs on gold and oil.
MetaTrader5 MT5 — The MT5 platform has some nice-to-have additional features. There is a market depth function and more than 80 analytical objects. All are intended to help you generate a profit. It also supports trading in single-stock CFDs.
One major selling point is that at XM, you can open both types of accounts — more chances to test out the best products in the market.
Set your password. Keeping that information secure will mean only you have access to your account. Then hit the big green button and you'll 'Open A Demo Account'.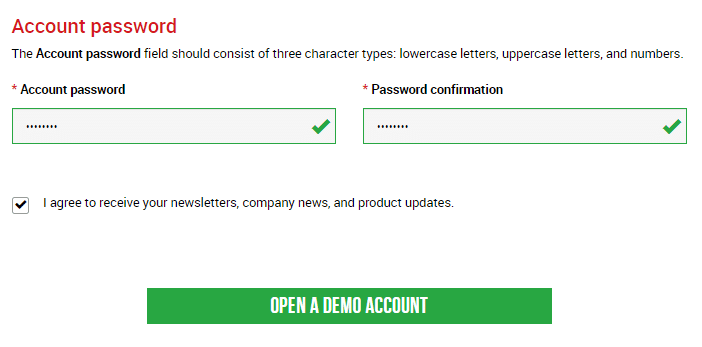 Your account is now ready.
The onboarding process requires a few final stages to be completed.
Step 1 — Confirm your email address
In order to complete the registration process, click on the link received after your registration to confirm your email.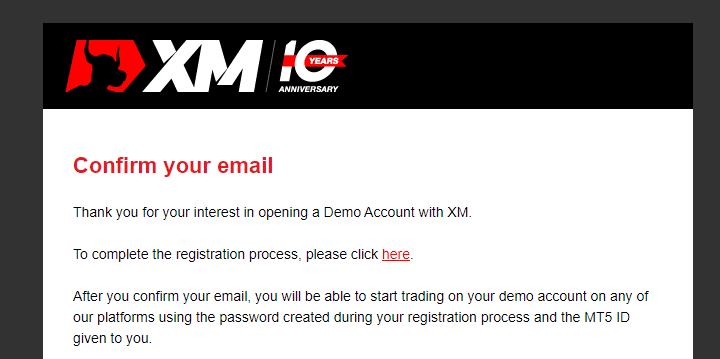 Step 2 — Download the XM MT4 or MT5 platform, or log in using WebTrader
Start trading the instruments of your choice on the XM MT5, available for both PC and MAC, or on a variety of mobile devices. Alternatively, you may also want to try out the XM WebTrader, instantly accessible from your browser.
Step 3 — Log in to the platform
Start trading on your demo account on the platform of your choosing using the password created during your registration process and the MT5 ID given to you.
You may need to check your spam folder if the message is not displayed in your inbox.
Your login details will then allow you to access the markets in up to 15 different ways.

Getting Started
After you have authorised the set up by clicking on the first mail from XM, your user ID will be sent in a second email.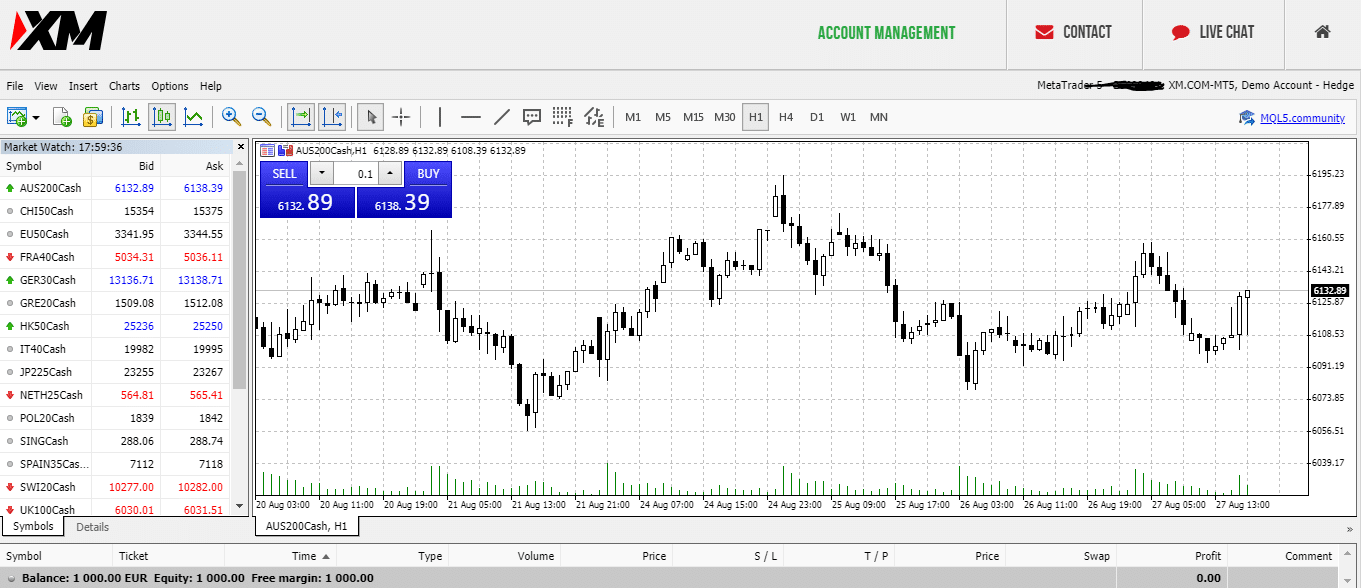 In our demo, we opted to first try out the MT5 WebTrader platform. It asked for our login ID and invited us to input a password of our choice.
The default setting is of the Global equity indices. These appear in the Market Watch monitor on the left-hand side of the screen.
To access different markets, we simply right-clicked on the Market Watch monitor and selected 'Show All'. Moments later, the Market Watch monitor now also includes markets ranging from Hilton Hotels Corporation to major, minor and exotic currency pairs.
Right-clicking on the main chart allows us to adjust 'properties' and select the graphics we think will best help us keep track of the markets.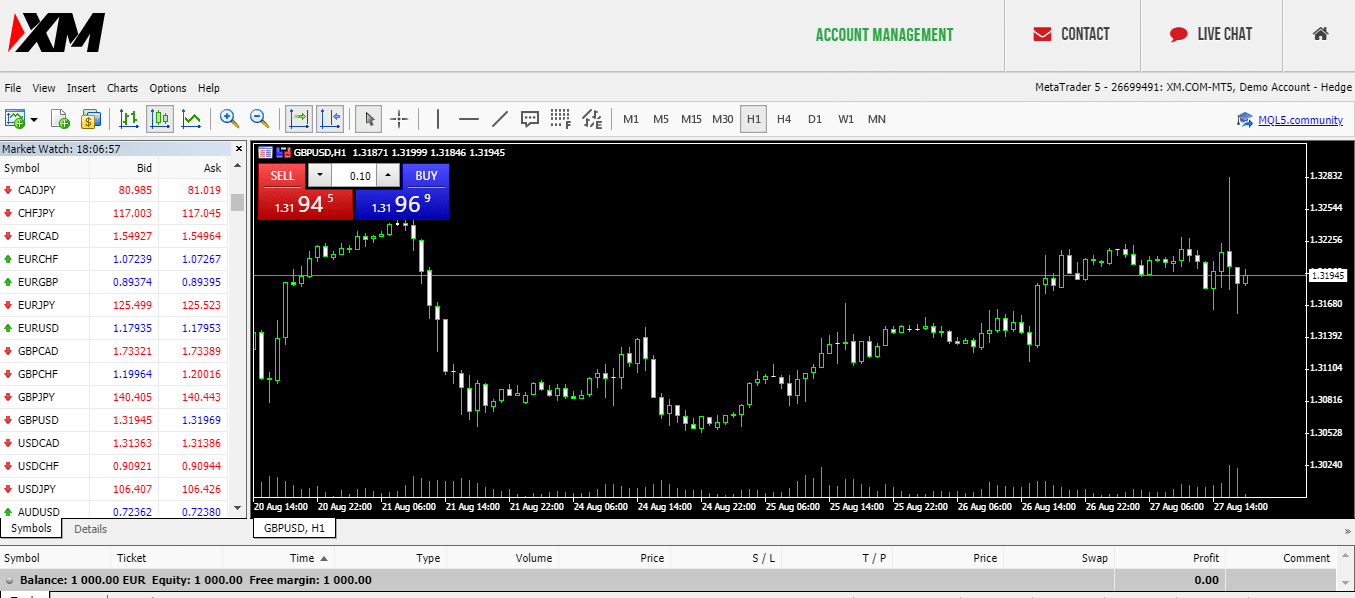 XM Demo Account Review
Putting on your first trade in MT5 will offer you a chance to feel the accuracy and power that makes the platform so popular.
We also recommend trying out the one-click trading function. This is a demo account after all and experimenting with all the features is part of the fun.
Within a very short period of time, it's possible to build a broad portfolio of positions.

The learning process really steps up when you click on the 'Insert' option in the header bar and select indicators. This takes you through to the 'Oscillators' and other charting tools, which make the platform so popular.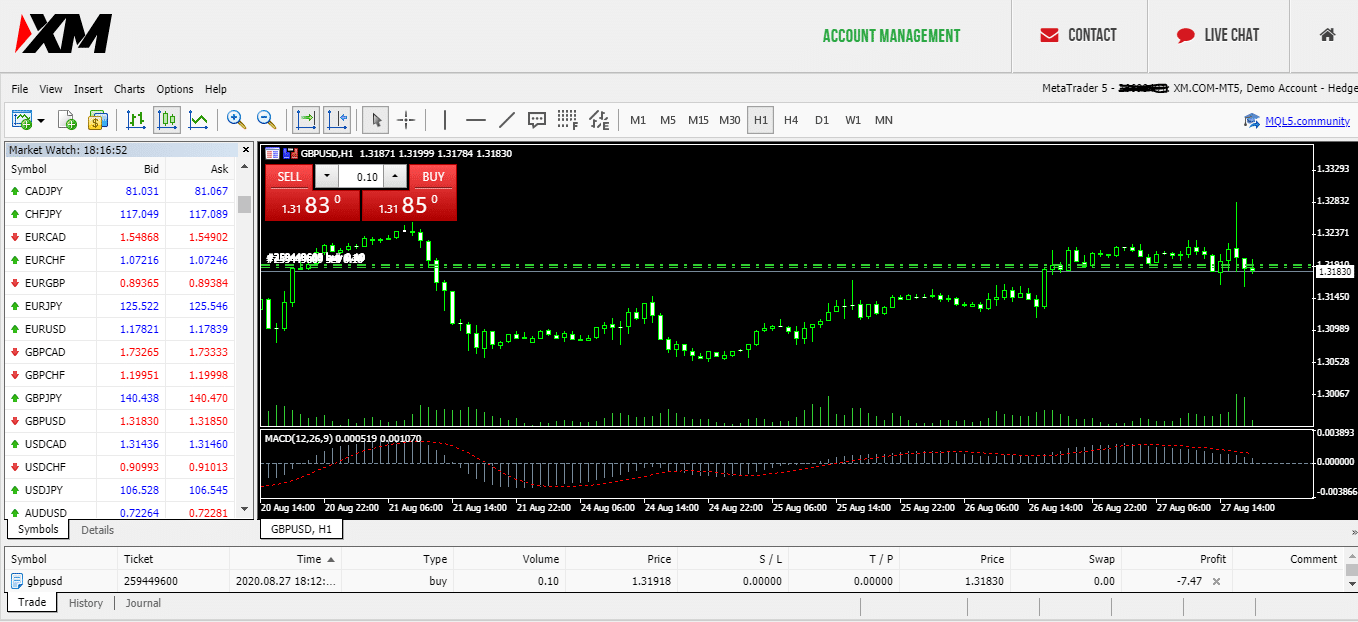 The great thing about the demo account at XM is that you can enjoy a trading experience very much in line with live trading.
You can follow real-time market developments. Adapt your trading strategies accordingly, learn how to place orders to buy and sell. Positions, and the profits or losses associated with them, can be tracked using real prices. In the same was as if you were using a real trading account.
Advantages Of A Demo Account
Fast-tracked learning — The fairly ubiquitous training materials found online can be really useful. A demo account not only helps you skip some of those lessons but offers hands-on experience, which helps them really count.
Testing — follow the lead of institutional investors and use virtual accounts to test out new strategies.
New tricks — Demo accounts can be particularly useful when branching out into unfamiliar territory. Whether it is a particular currency pair, or an entire asset group, such as cryptocurrencies, demo accounts are a great first step to trading new things.
Information is power — A demo account gives you the opportunity to really get to know how your broker works. There are plenty of alternatives and demo accounts are free, so if it's not a good fit you can easily move on.
Operational risk — 'Fat finger' errors plague all traders, even seasoned pros. It's just that the top guys have learnt they need to know their systems and check their trades. A demo account offers an insight into how to do this and a chance to practice.
The Bottom Line
The XM demo account does not have a set time-limit on it. There is kick-out, which is triggered after 30 days of inactivity. However, XM is very encouraging of traders who want to set up a demo account again.
One of the great things about demo account trading is that it's risk-free. Do bear in mind though that the switch to trading real funds can play tricks on your 'trading psychology'. One top tip is that when that time comes, start trading in small size.
While demo account trading allows you to improve your skills very quickly using virtual funds, there are two aspects that they can't simulate.
The first is the execution time for buying and selling. Order execution speeds may be relatively fast — even faster than having the same order executed on a real account. In this sense, the results achieved may be over-optimistic.
The second is in terms of trading psychology. Demo trading only exposes you to virtual risk. Or put slightly differently, your demo trading isn't risk-free, but virtually risk-free. That's a big step away from live trading where dealing with your emotions is crucial to being profitable.
The Micro account available via XM is a welcome tool for those looking to make that step up, but traders do need to be aware of how important it is.