#1

Forex
| | | | |
| --- | --- | --- | --- |
| Min Deposit | App Support | Max Leverage | Trading Fees |
| £5 | Mid | 1:30 | Mid |
XM offers its clients access to a 57 currency pairs, including majors, minors, and emerging markets.  Leverage is up to 30:1 for retail clients. We will go into more depth on pricing below.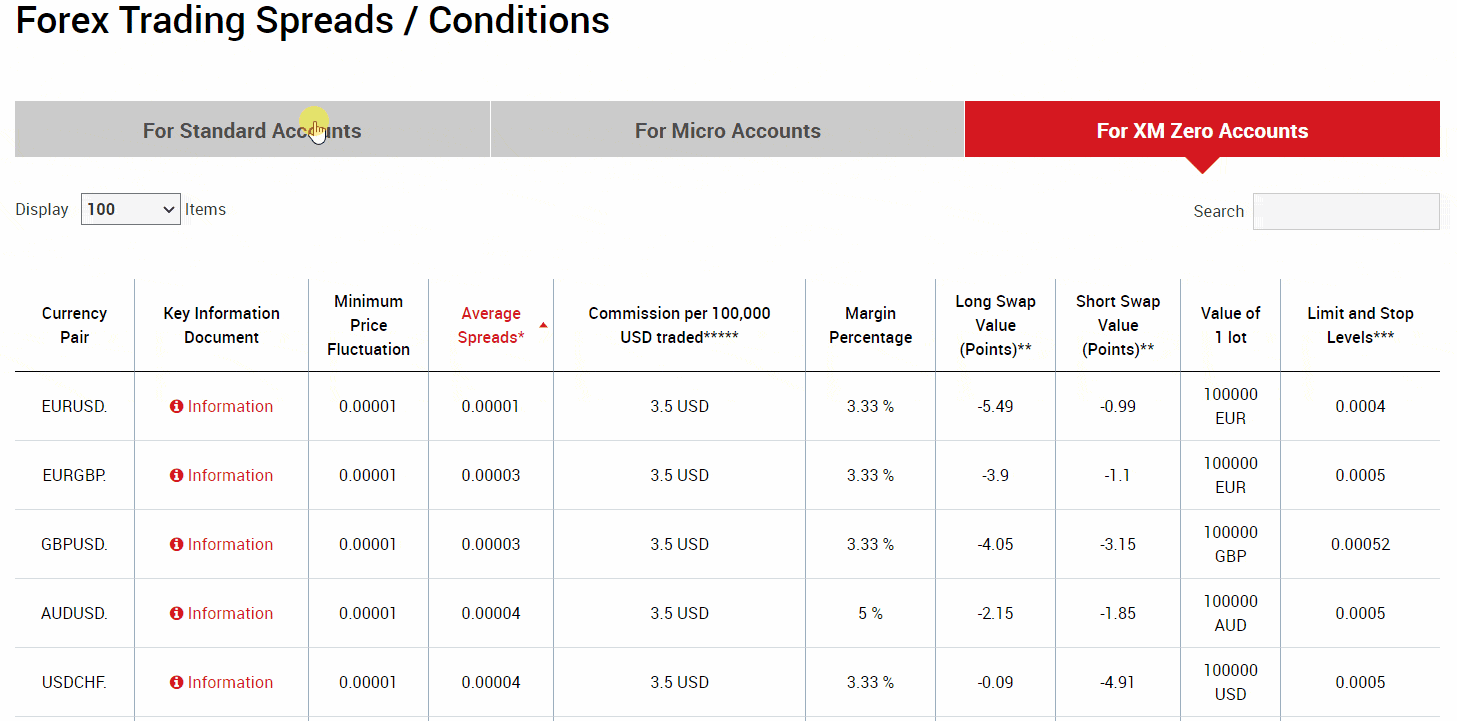 #2

CFD
| | | | |
| --- | --- | --- | --- |
| Min Deposit | App Support | Max Leverage | Trading Fees |
| £5 | Mid | 1:30 | Mid |
XM offers traders a wide variety of Contract for Differences (CFDs) including individual stocks and stock indices and commodities. However, XM does not currently offer CFDs on ETFs or on cryptocurrencies. This is a somewhat notable limitation, particularly on the cryptocurrency side, with many traders wanting at least the option to trade some of the more popular cryptocurrencies.
The commodity offering is at least in line with the industry standard with 15 different commodities to trade. The offering of some of the soft/ agricultural commodities, such as Coffee or Corn is more than what it seen for the industry norm. The usual Gold, Silver, Oil, Gas and Copper are all available to trade.
While many traders will be happy with this, it's worth noting that XM doesn't currently offer CFDs on other precious metals such as Platinum and Palladium. Not a deal-breaker by any means, but something worth bearing in mind if you're looking to trade CFDs on multiple precious metals.
We will look at the stocks and indices offering below.
#3

Stocks
| | | | |
| --- | --- | --- | --- |
| Min Deposit | App Support | Max Leverage | Trading Fees |
| £5 | Good | 1:30 | Low |
XM offers CFDs on 1236 stocks and not only the world' largest companies, but stocks quoted on exchanges in 19 different countries. This would include some stocks from Russia, Brazil, Canada and Australia, alongside numerous, major and even peripheral European countries, as well as the US. With such a wide variety of stock CFDs to choose from, there is almost certainly something to suit every trader, with leverage up to 5:1.
There are also 16 stock indices available to trade with the major European, US and Asian stock indices all present.
We also liked the handy overview that XM provides of each stock. In this example, we can see an overview of Apple (AAPL) stock with key information such as margin requirement, min/max trade size and more. This in-depth overview only adds to the overall experience for traders and is in-line with XM's beliefs around transparency and education of its clients.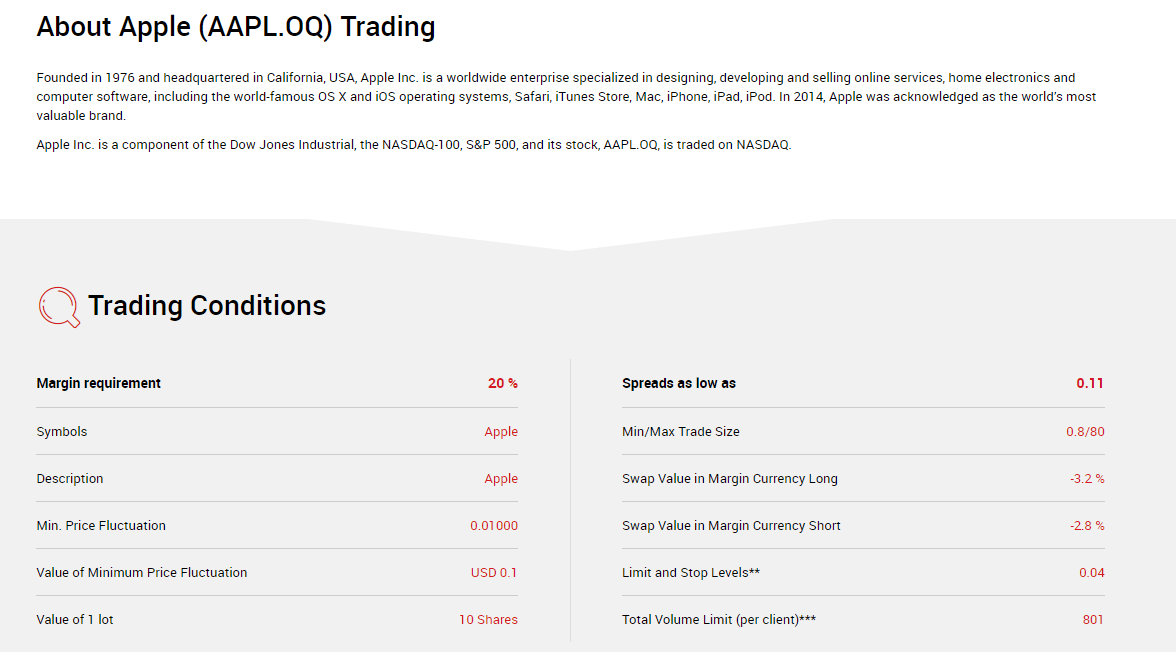 A dedicated Shares account is available for those who wish to focus only on direct stock trading and investing with no leverage, not CFDs.  This is only available if you are trading under the IFSC regulatory umbrella.
#4

Social Trading
| | |
| --- | --- |
| App Support | Trading Fees |
| Good | High |
XM does not currently offer any direct social or copy trading options. However, the MetaTrader signals market does offer automated trade copying, and XM allows social copy trading developed by compatible expert advisors.
Trust and Regulation
Trader Rating
XB is authorised and regulated by five of the world's financial regulatory bodies, including two top tier regulators, including the Financial Conduct Authority (FCA) in the UK and Australian Securities and Investments Commission (ASIC) in Australia. Other regulation comes from the Cyprus Securities and Exchange Commission (CySEC), the International Financial Services Commission (IFSC) and the Dubai Financial Services Authority (DFSA).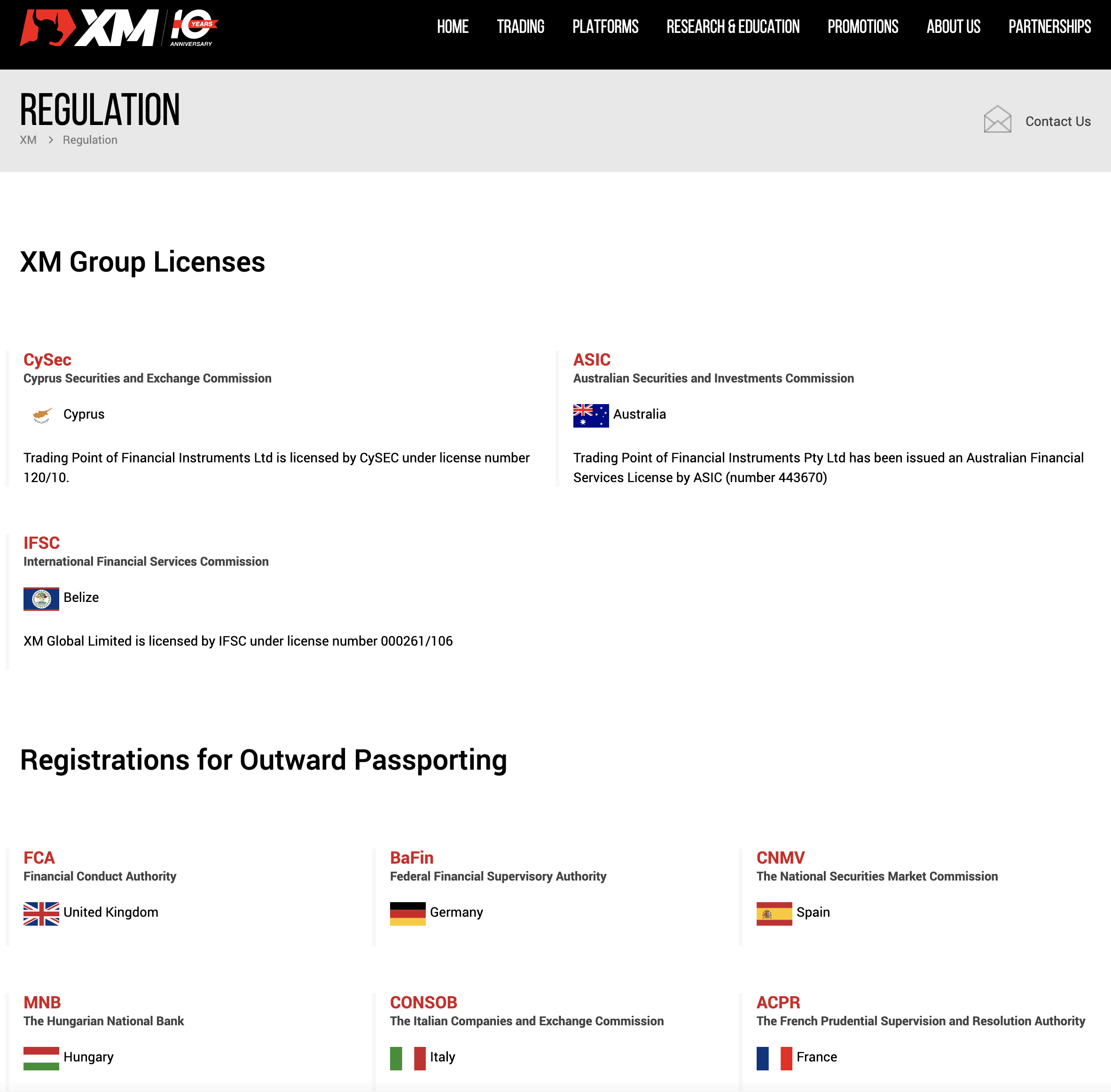 These regulators require XB to fully segregate traders' accounts from company funds, adhere to strict anti-money laundering and capital requirements, comply with 'know your client' procedures, as well as a host of other stringent measures designed to protect traders.
In addition, XB has secured registrations for outwards passporting with the regulators of the following countries: UK, Germany, Spain, Hungary, Italy, France, Finland, Poland, Netherlands and Sweden.
| | |
| --- | --- |
| Trust and regulation | XM |
| Regulated in how many countries | 5 |
| Year established | 2009 |
| Publicly traded | No |
Offering of Tradeable Products
Trader Rating
As we have highlighted above, the offering of products to trade with XM is somewhat mixed. Yes, the induvial stock offering is extremely robust with 1236 stock available to trade from many different global exchanges. The number of Forex pairs available is in line with the industry standard, as is the number of stock indices. However, the lack of any cryptocurrencies to trade is a disappointment and as if often the case with many brokers, there are no bond markets or ETFS on offer.
| | |
| --- | --- |
| Product offering | XM |
| How many Forex Pairs offered | 57 |
| How many Stock Indices offered | 16 |
| How many Individual stocks offered | 1236 |
| How many Bonds offered | 0 |
| How many Commodities offered | 15 |
| How many Crypto pairs offered | 0 |
Fees/Commissions
Trader Rating
The overfall fee will depend on the account type you choose from the three that are available:
Micro Account
Standard Account
XM Zero Account
The Micro Account and Standard Account have spreads of around 1.6-1.8 pips on EUR/USD, which is higher than the industry average and notably behind the market leaders. There are no commissions or unexpected trading fees applied to these accounts
For the XM Zero account the typical spread for EUR/USD is a low 0.1 pip, but there is a commission which amounts to $7 per round trade on a currency lot. This brings the total per lot per trade to 0.35 pip, which is more competitive.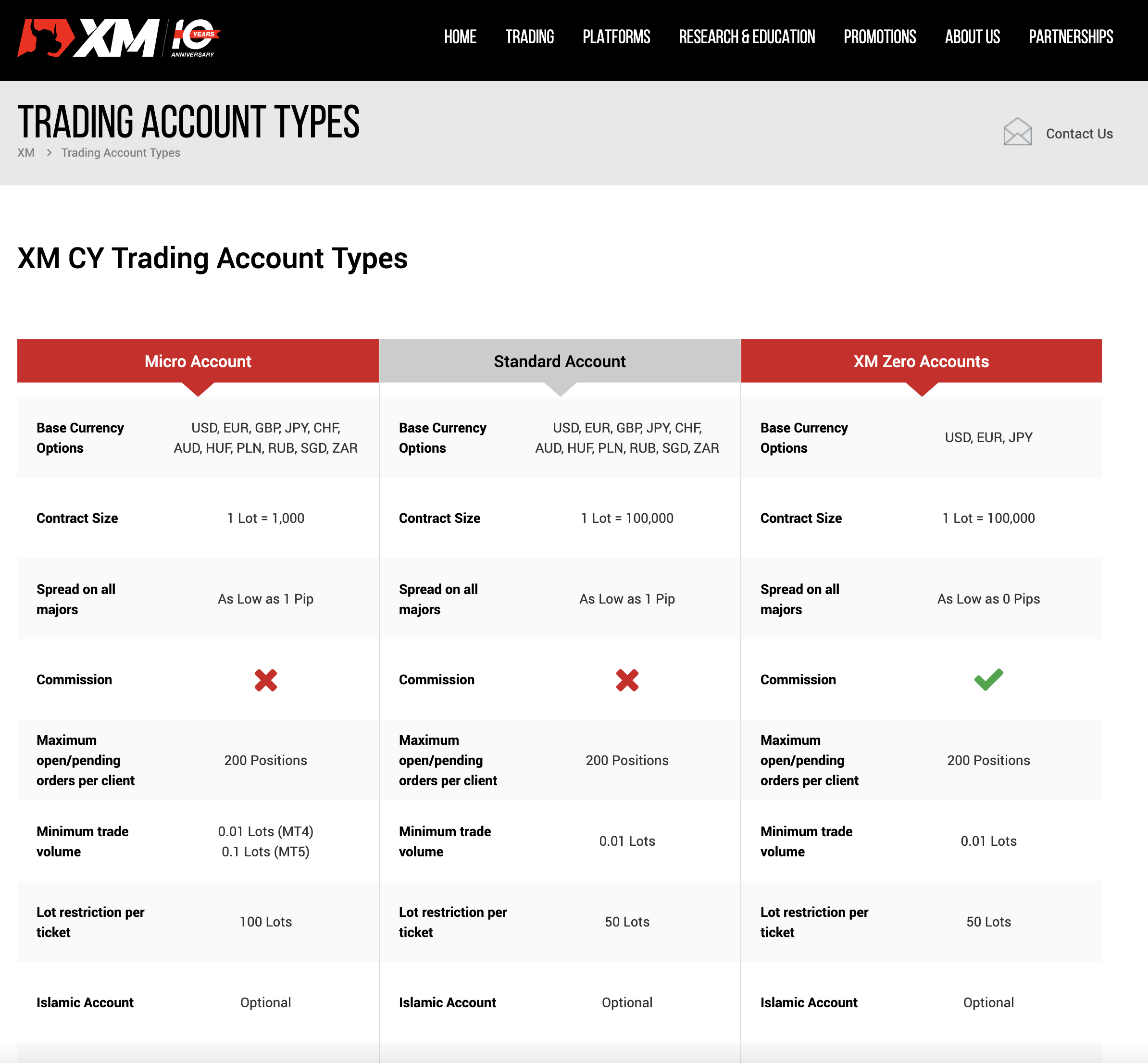 In addition, swap-free Islamic Accounts are available which feature no rollover interest or overnight positions in accordance with the Islamic faith. In addition, on XM Zero accounts there is a no re-quote execution policy, hedging and EAs are both allowed, as well as zero fees on deposits and withdrawals.
Related
Trading Platform
Trader Rating
When it comes to trading platforms, as with many brokers XM provides traders with access to both MetaTrader 4 (MT4) and MetaTrader 5 (MT5). Although XM does not have its own platform, the option to use the full MetaTrader suite across desktop, as a browser-based platform, plus with Android & iOS apps is a plus. As are the additional platform proprietary indicators add-ons offered by XM, developed by its in-house staff.

Given that MT4 and MT5 are arguably not the most user-friendly platforms for beginners, the lack of an in-house trading platform aimed more towards beginners is disappointing, but XM to provide 43 video tutorials on all aspects of using the MT4 platform, as part of their strong educational offering.
| | |
| --- | --- |
| Platform feature | XM |
| Own platform | No |
| Demo account offered | Yes |
| MT4 | Yes |
| MT5 | Yes |
| cTrader | No |
| Chart Indicators | 53 |
| Chart drawing tools | 33 |
Mobile Offering
Trader Rating
Given XM only offers the MetaTrader options as a trading platform, the iOS and Android mobile apps from XM are just white labels of the MT4 and MT5 apps that area available. Again though, with no dedicated in-house mobile app available, XM is behind the industry frontrunners in this area.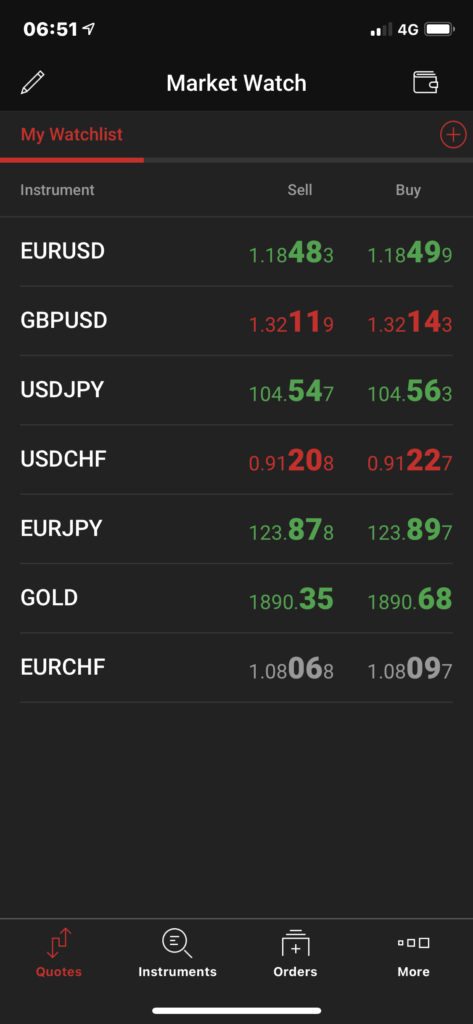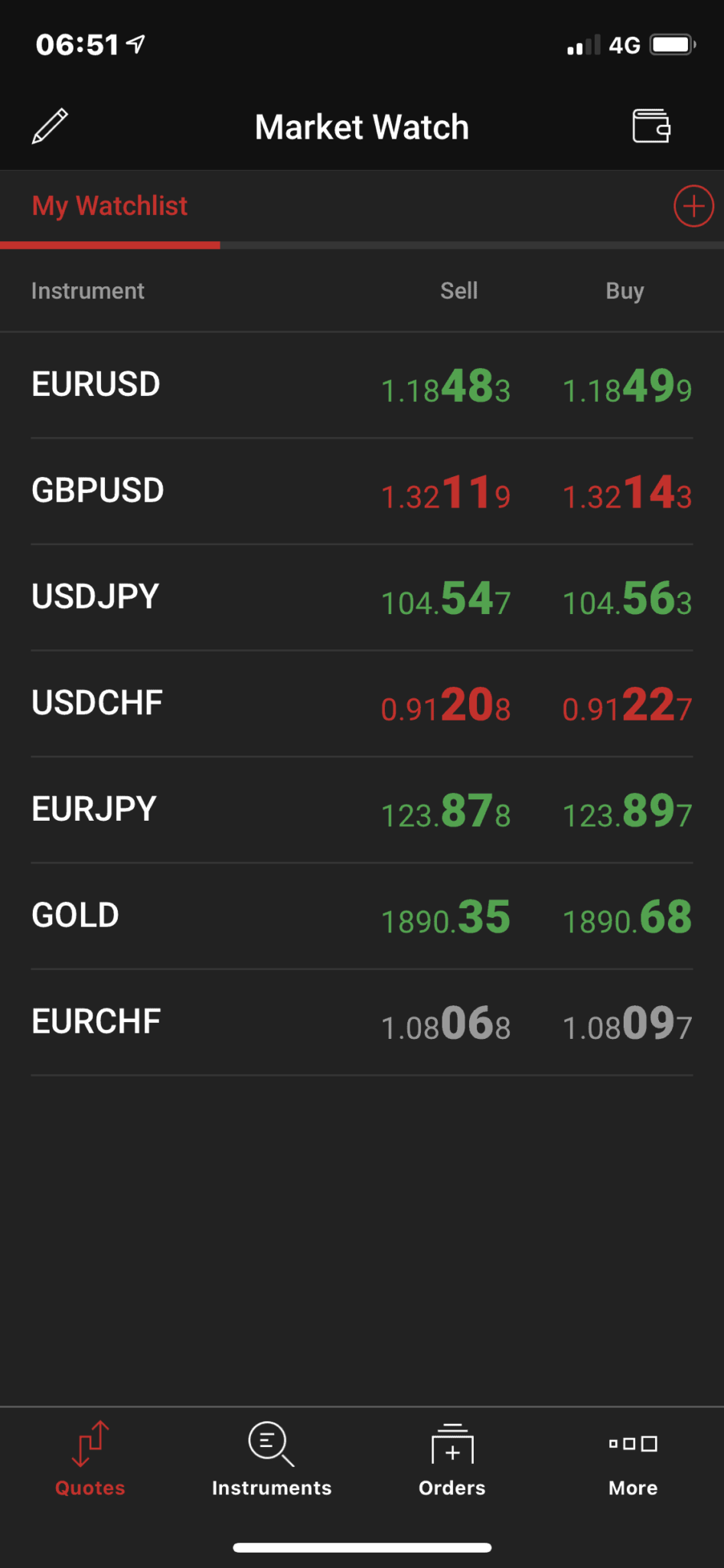 | | |
| --- | --- |
| Mobile feature | XM |
| Own Apple app | No |
| Own Android app | No |
| Third party app (MT4/MT5/other) | Yes |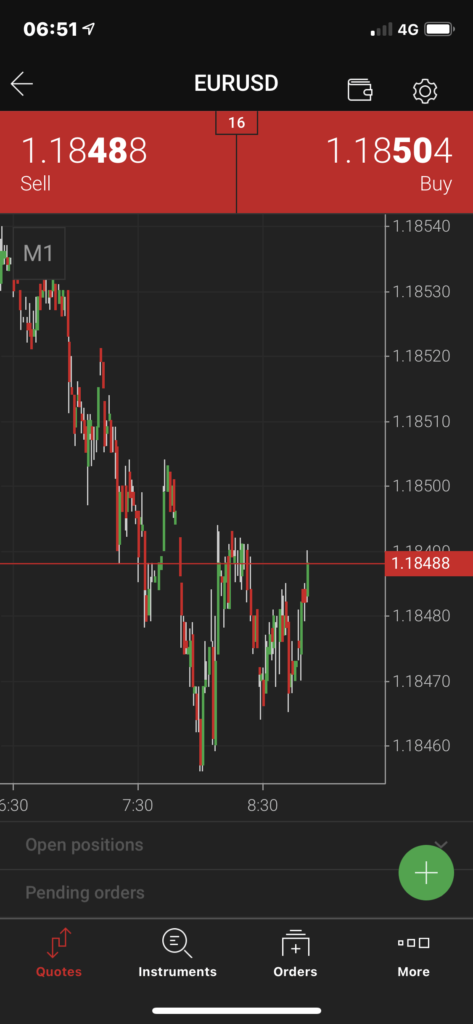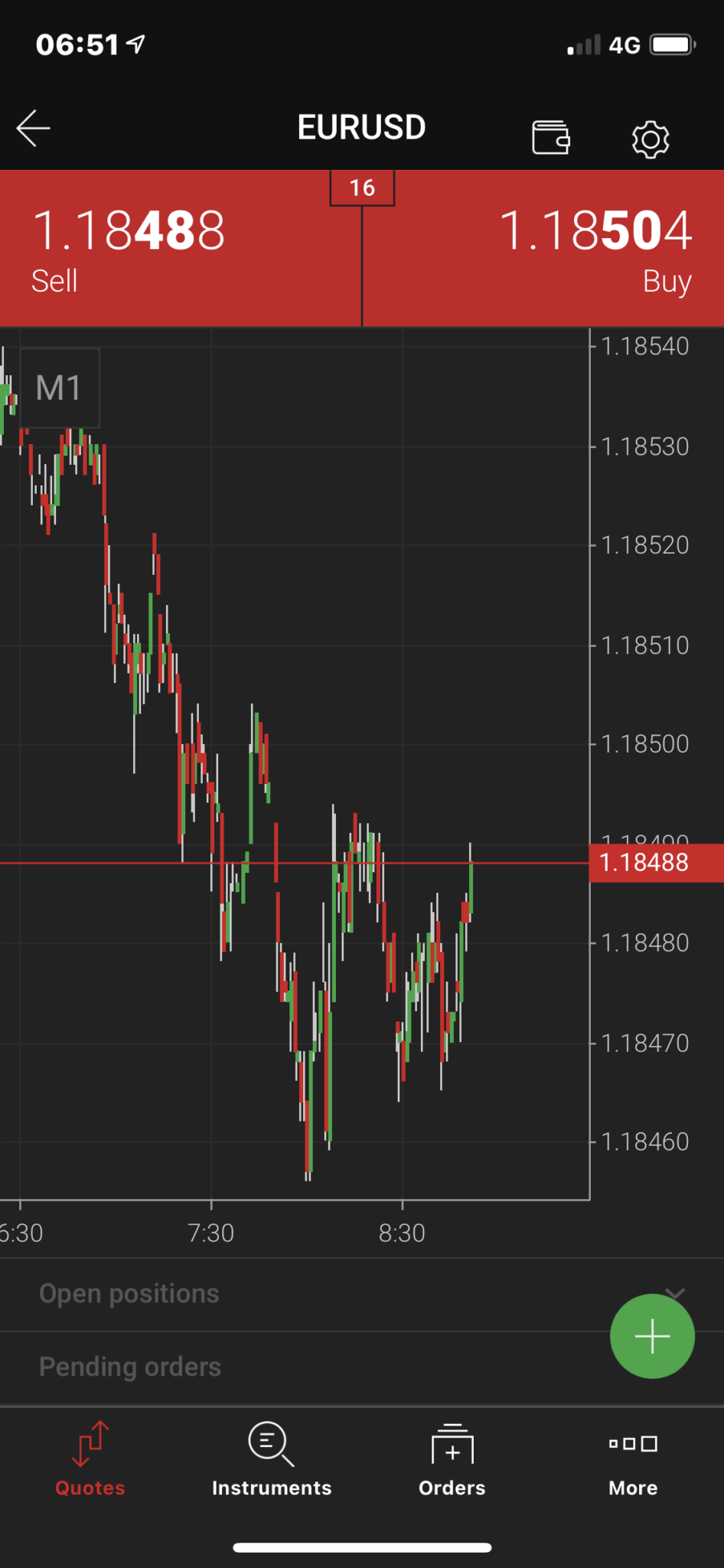 Education
Trader Rating
The most impressive feature offered by XM is its extensive educational material, alongside a very notable research offering. The educational package includes webinars, platform tutorials, seminars, podcasts and their online TX channel, XM TV. On the educational side we would say that XM is right up there with the industry leaders with their educational package.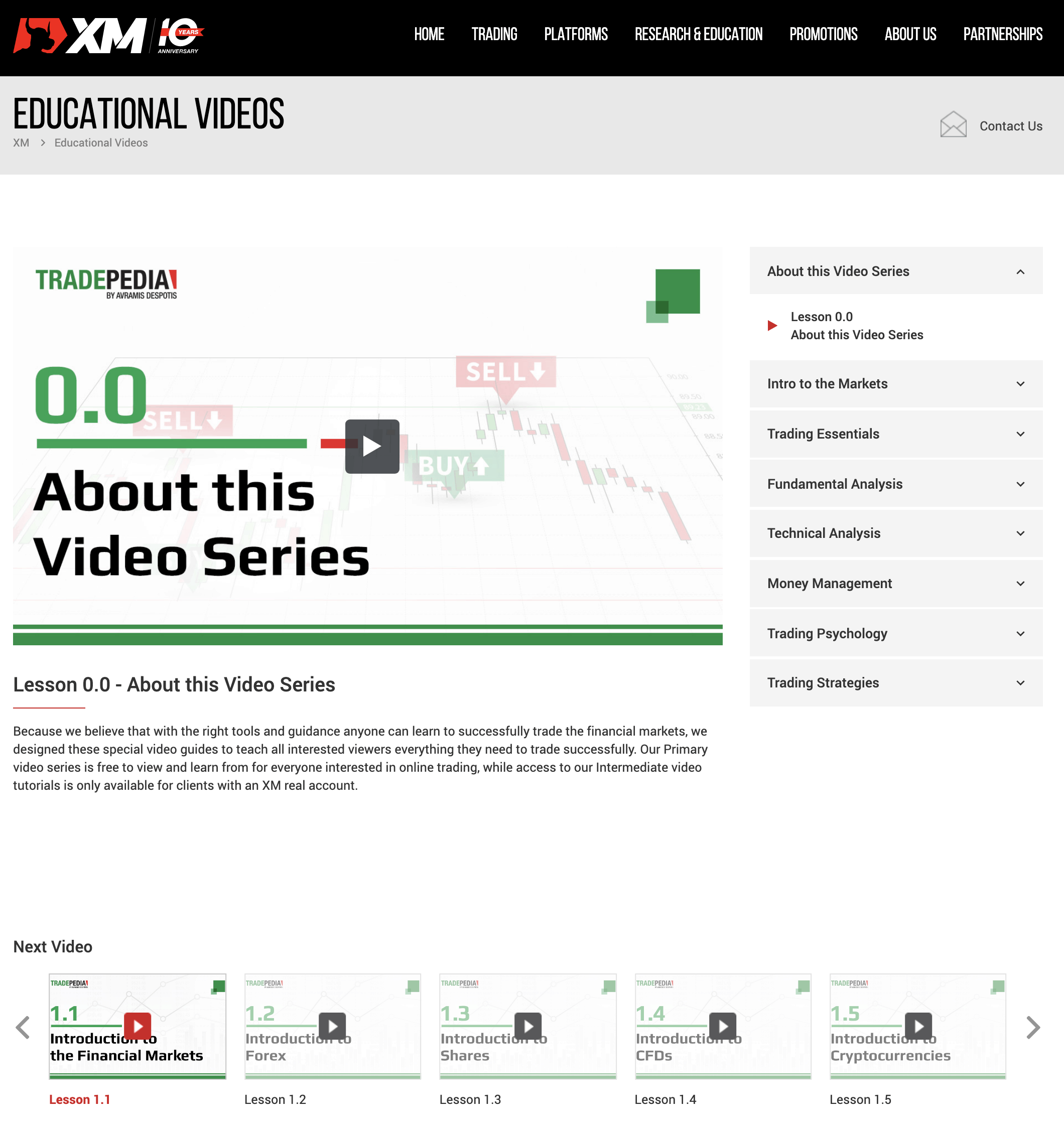 The "Tradepedia" education section has 39 videos which are divided down into seven sections. They introduce the beginner trader to the markets, to fundamental analysis, psychology and money management. There is also a more advanced section with more complex and technical analysis, trading strategies, tools and signals. Plus, there are a further 43 video tutorials on all aspects of using the MT4 platform.
Furthermore, there are dozens of webinars each week given by numerous different instructors, presented in 18 different languages throughout the week. Traders can subscribe to these webinars, which are delivered across global time zones, with the schedule structured by the experience level of the trader.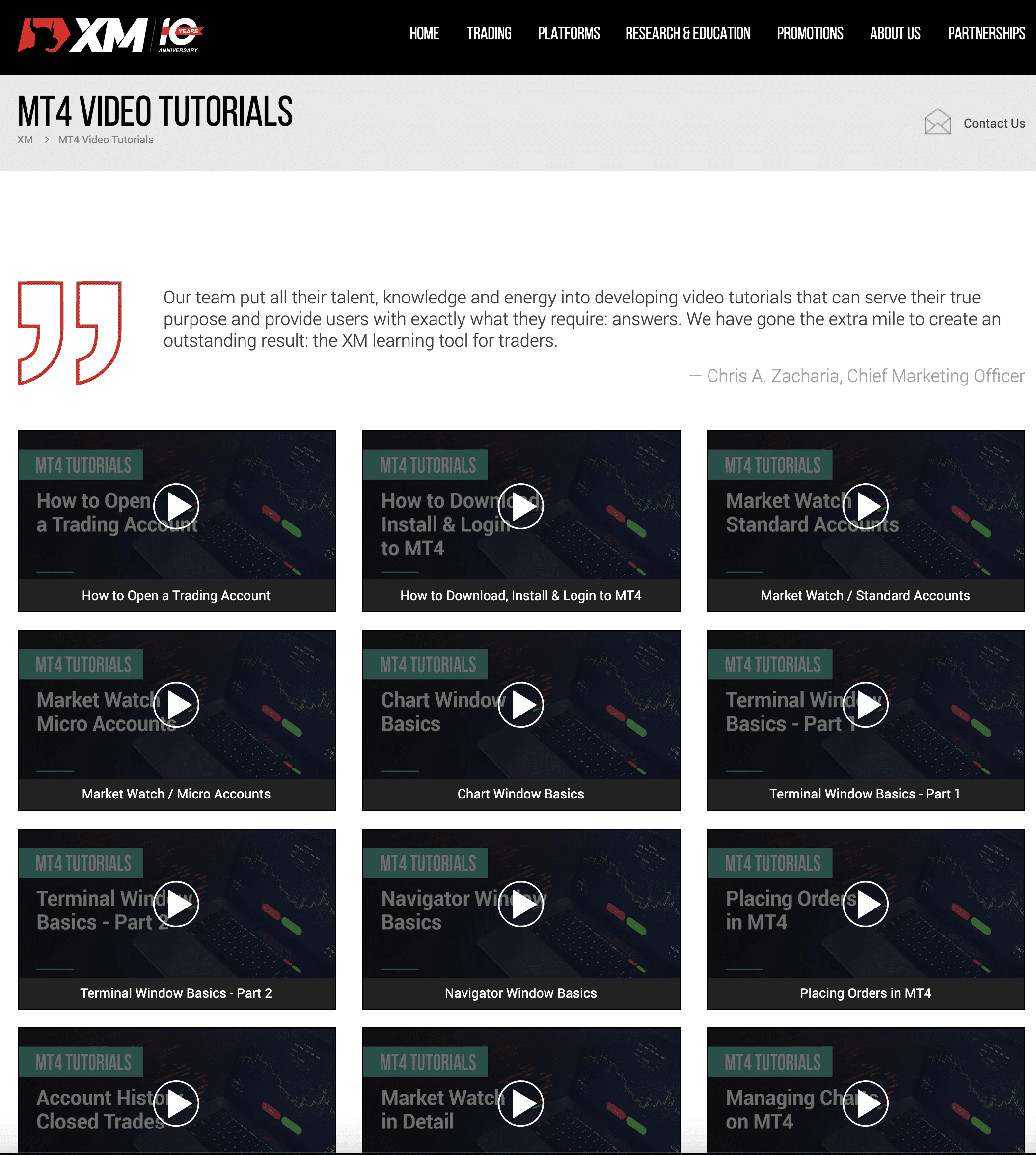 | | |
| --- | --- |
| Education feature | XM |
| Webinars | Yes |
| Videos | Yes |
| Community Forums | No |
| Education Organized by Experience Level | Yes |
| Education Organized by Topic | Yes |
| Education Organized by Type | Yes |
| Has Education – Forex | Yes |
| Has Education – Stock Indices | No |
| Has Education – Individual Stocks | No |
| Has Education – Bonds | No |
| Has Education – Commodities | No |
| Has Education – Crypto | No |
| Investor Dictionary/ Glossary | No |
Research
Trader Rating
XM provides a wealth of research across different mediums and asset classes and is a front runner in the market for research offerings.
From the market overview page, it is possible to have a quick snapshot of what is happening right now in the markets, what is it is easy to navigate from here to look at the various aspects of research provided by exam. There is a news tab, a research tab which encompasses all of the exam bespoke, in-house research. Furthermore, there are trade idea and technical summary sections, alongside the economic calendar. In addition, there is the impressive XMTV and also a podcast offering.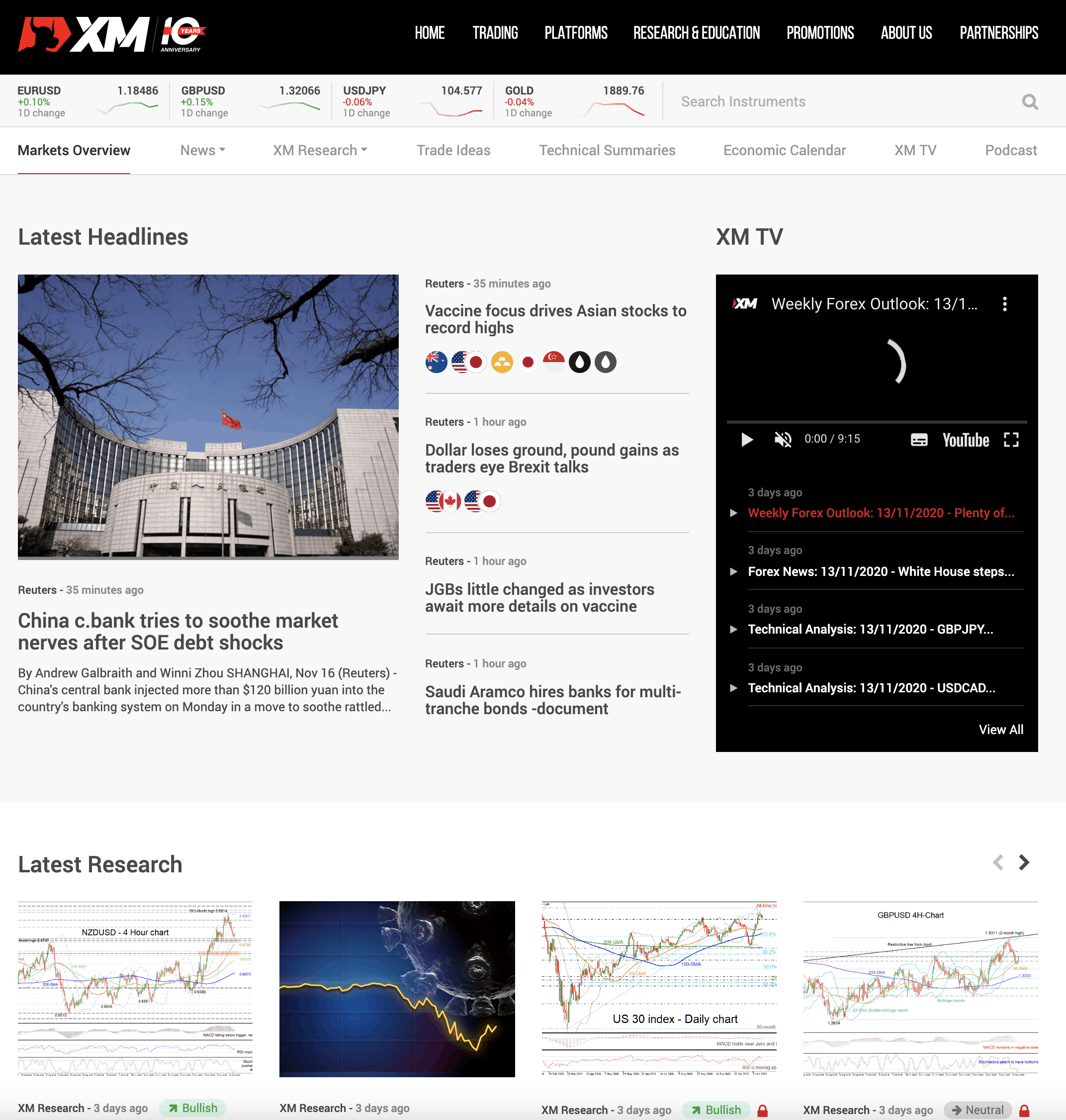 XMTV produces a high standard of in-house research and reports, which easily competes with the commentary from the market leaders in this area. The TV-style format works really well, whilst the content can also be downloaded as a podcast.
The high-quality and written research in the news content covers all types of research, geopolitics, fundamentals and technical analysis. In addition, this research can be filtered by asset class, which is a huge bonus for traders in being able to get to see what they want to see.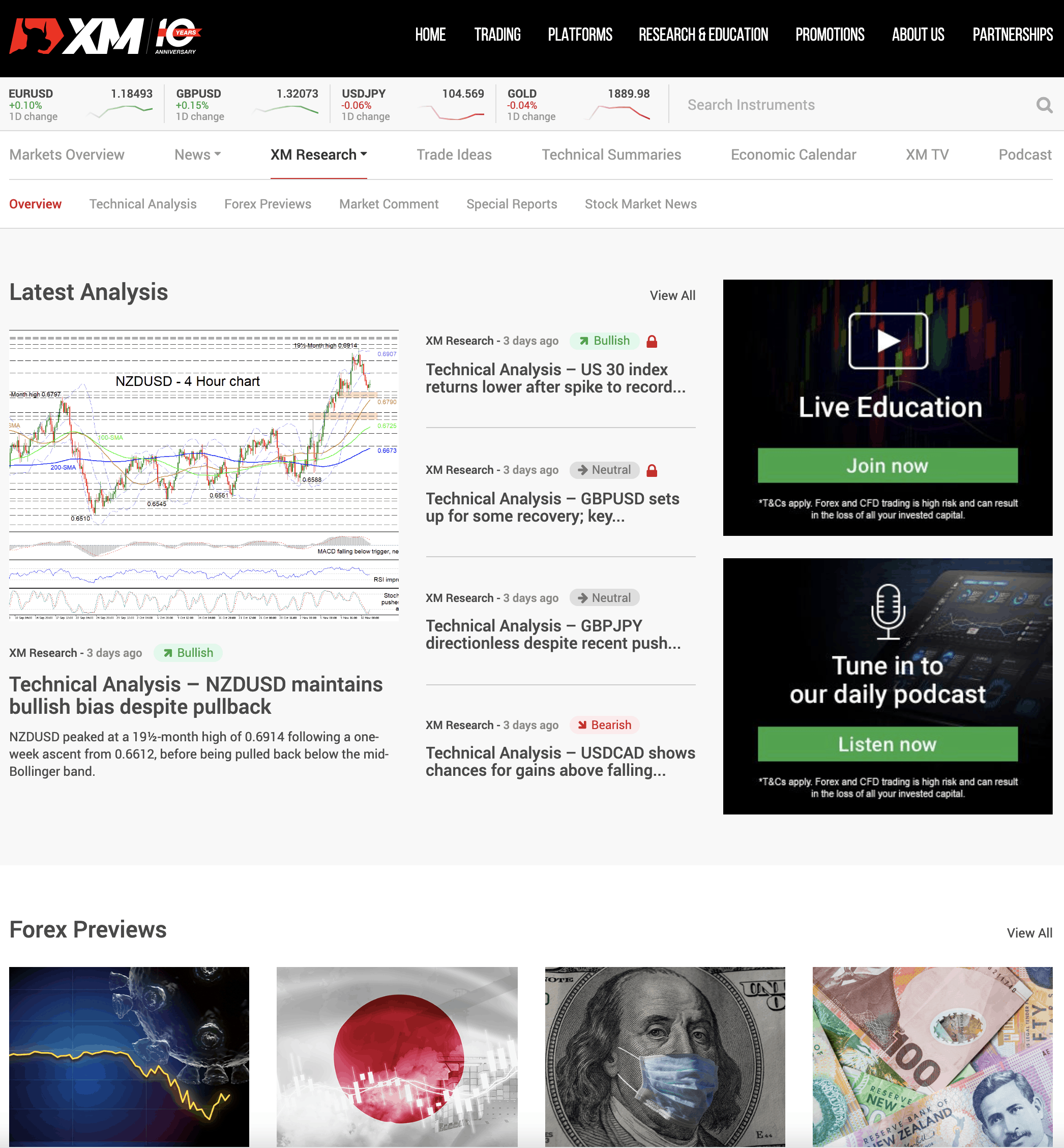 The Trade Ideas and Technical Summaries sections get updates from Analyzzer and Autochartist, with individual stock content also available from Trading Central.
Back in the "Tradepedia" section there is education on how to use the XM's bespoke, proprietary indicators, such as the Ribbon, River and Analyser indicators. XM Group also supports copy and social trading from expert advisors with MT4.
| | |
| --- | --- |
| Research feature | XM |
| Research Organized by Experience Level | Yes |
| Research Organized by Topic | Yes |
| Research Organized by Type | Yes |
| Has Research – Forex | Yes |
| Has Research – Stock Indices | Yes |
| Has Research – Individual Stocks | Yes |
| Has Research – Bonds | No |
| Has Research – Commodities | Yes |
| Has Research – Crypto | No |
Customer Support
Trader Rating
When it comes to customer service and support, XM is hands-down one of the industry's leading brokers and we were impressed by XM's customer-centric approach to trading. XM prides itself on being a 'human broker'.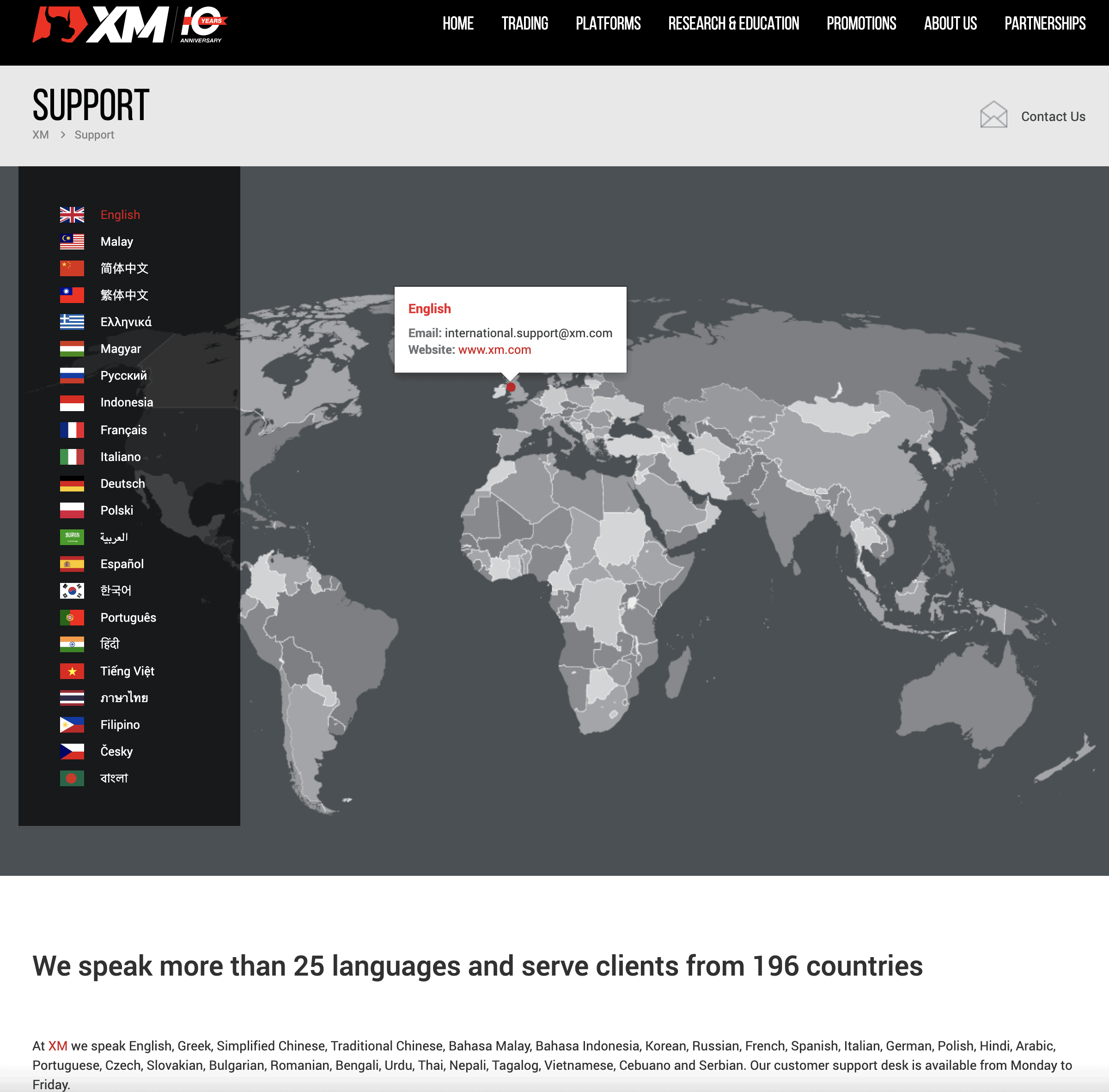 The telephone lines are open 24 hours a day, Monday to Friday, whilst live chat is also available through this time, plus for 8 hours on both Saturday and Sunday.
All XM clients have access to a personal Account Manager, as when it comes to customer service, the size of your account does not matter.
| | |
| --- | --- |
| Customer support | XM |
| Customer call support Mon-Fri over 8 hours | Yes |
| Customer call support Mon-Fri 24 hours | Yes |
| Customer call support Saturday all day | No |
| Customer call support Saturday part day | No |
| Customer call support Sunday all day | No |
| Customer call support Sunday part day | No |
| Web Chat | Yes |
Overview
Trader Rating
Let's start with the slight negatives, XM Group only offers MT and MT5 as a MetaTrader broker, they do not have their own platform and the pricing is average, with not particularly tight spreads.
Now to the positives. Both the XM research and educational offerings are of a very high quality and quantity. This is ideal for bother beginner and intermediate-traders and would probably even appeal to more advanced traders. Plus, their customer service is excellent.
We would recommend trying out XM to benefit from the high-quality and significant amount of educational content, alongside the robust research on offer.