Key points:
Ambac Financial shares have rallied premarkert
The company announced that BofA will pay $1.84 billion in a lawsuit settlement
The case revolved around troubled mortgage-backed securities
Shares of Ambac Financial are up significantly premarket Friday after the company announced that Bank of America and its related entities agreed to pay the firm $1.84 billion in a lawsuit settlement.

The case revolved around troubled mortgage-backed securities. Ambac was attempting to reclaim nearly $2 billion worth of insurance claims paid to cover losses by investors on securities backed by 375,000 home loans from Countrywide, a Bank of America segment.
According to a report by Reuters, Ambac guaranteed securities backed by Countrywide loans worth $25 billion between 2004 and 2006. However, Ambac claims that 80% of the loans were the result of poor underwriting standards or had other deficiencies, violating insurance agreements. In addition, it claims Bank of America did not repurchase the loans as required.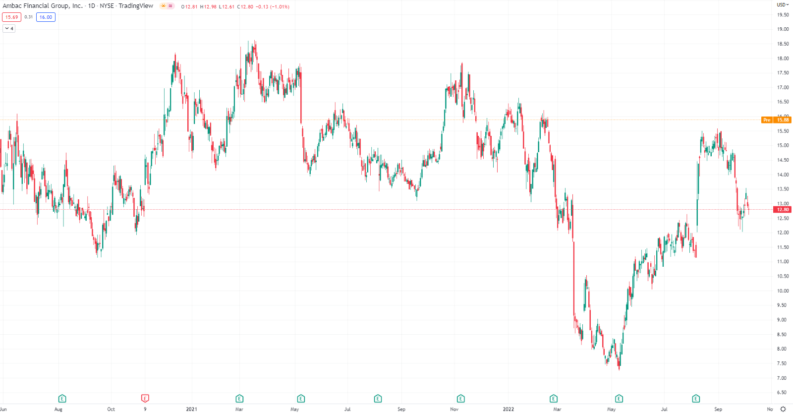 Also ReadWhat Is Sentiment Analysis And How Does It Work?
In September, a Bank of America attorney reportedly told the New York state court that bond insurer Ambac could not prove its case.
In its press release announcing today's news, Ambac said the settlement "materially exceeds the amount of subrogation recovery recorded" on its second-quarter financial statements. As a result, the company estimates it will record a gain of roughly $390 million, "net of reinsurance and discount accretion and call premiums on AAC's secured debt."
"Ambac is very pleased to have reached this settlement with Bank of America, which materially advances our strategic priority to progress AAC to a stable runoff and further maximizes optionality for our legacy financial guaranty business," said Claude LeBlanc Ambac's President and Chief Executive Officer.
At the time of writing, Ambac Financial's stock price is up 23.59% ahead of the open on Friday, at levels not seen since February.