Shares of Babcock International Group PLC (LON: BAB) fell 21.4% after the company released a trading update on its Q3 performance indicating that underlying profits in the past nine months were £3.399 billion compared to 2019's £3.574 billion.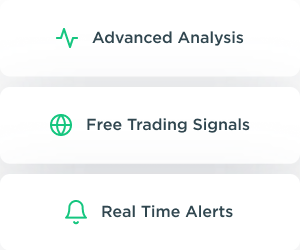 The firm's order intake stood at £3.1 billion, bringing its total order book to £16.8 billion. In comparison, its underlying profits over the past nine months stood at £202 million compared to the £320 million recorded in a similar period last year.
Babcock continued to suspend its earnings for the year saying that there were multiple uncertainties in the final quarter, which traditionally has been its strongest. The company noted that its civil aviation unit suffered immensely from the COVID-19 restrictions.
The company also noted that a strategic review of its priorities was well underway, which could have a negative impact on its balance sheet and full-year performance, hence, the suspension of its full-year guidance.
Investors sold their shares based on the company's gloomy outlook in today's report, but the fourth quarter is likely to surpass expectations based on past performance.
From a technical perspective, Babcock shares are trading at the bottom of a wide trading range and are likely to rally over the next few weeks if the price stays above the major resistance level at 212p.
However, a drop below this level could signal that a new bear trend has begun invalidating the bullish hypothesis.
David Lockwood, CEO said: "While trading in the third quarter has continued to reflect the challenges of the first half and there remain a number of near term uncertainties, the fundamental strengths of the Group and the opportunities ahead give us confidence for future years, and I look forward to reporting back at the full-year results".
Babcock share price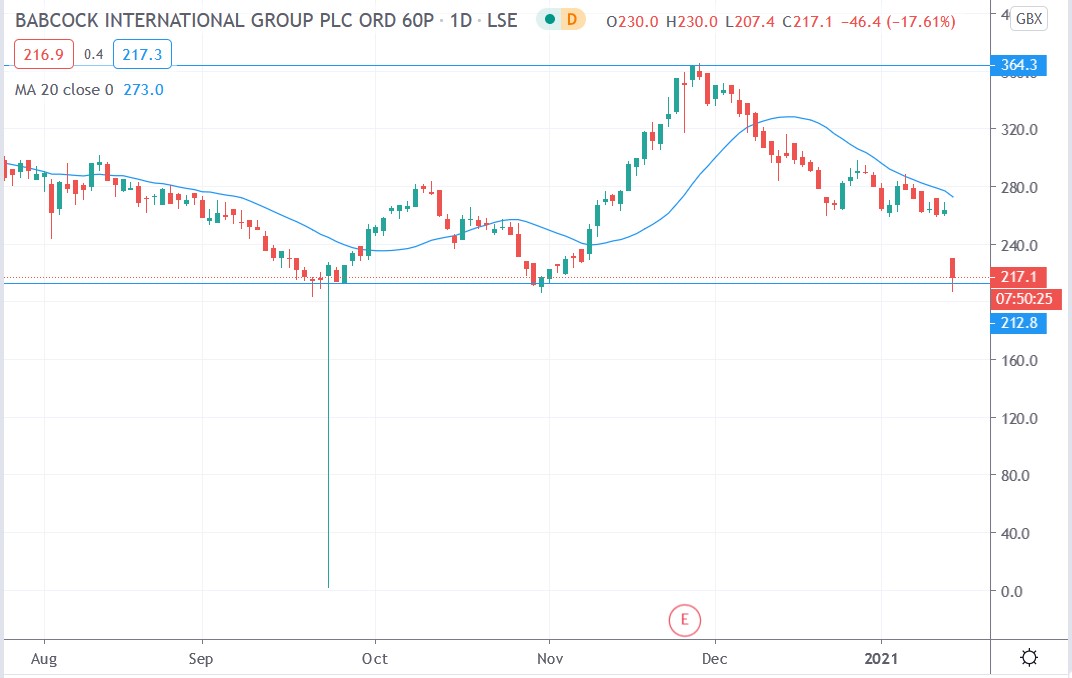 Today, Babcock shares crashed 21.44% to trade at 207p having fallen from Thursday's closing price of 263.5p.