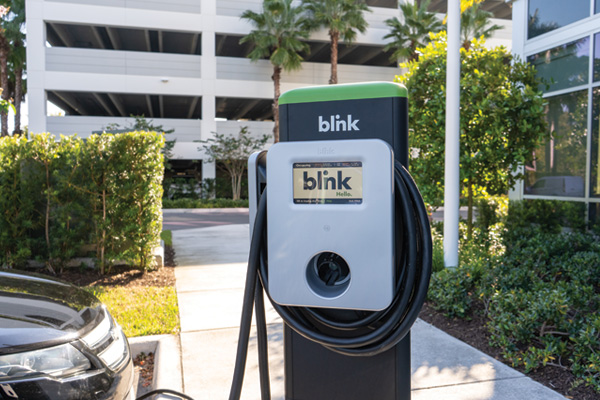 Blink Charging (NASDAQ: BLNK) has signed an agreement with General Motors (NYSE: GM) to make public charging more convenient for GM vehicle owners, the company announced on Friday.

The deal is part of GM's Ultium Charge 360, described as a "holistic charging approach that integrates charging networks, GM vehicle mobile apps1, and other products and services to simplify the overall charging experience for GM electric vehicle owners."
GM announced on Wednesday that it has signed agreements with major electric vehicle charging providers, including ChargePoint, EV Connect, EVgo, FLO, Greenlots and SemaConnect.
"We are starting to see the results of years of work in our industry to move transportation toward full electrification. Blink will continue to work to make the EV charging experience as simple and familiar as possible for EV drivers. This will drive significant traffic to both Blink owned and host owned Blink locations will considerably boost utilization rates as well as attract new EV drivers," said Michael Farkas, Blink Charging's Founder and CEO.
"Blink looks forward to continuing our work to bring network interoperability with other EV charging providers, as we've already done with SemaConnect to make the EV driver experience seamless," added Farkas.
After opening up the session lower, Blink Charging's share price is now up 1.91% from Thursday's close at $38.89.
Should You Invest in Blink Charging Shares?
One of the most frequently asked questions we receive is, "what stocks are best to buy right now?" It's a wide-ranging question, but one that we have answered… Our AskTraders stock analysts regularly review the market and compile a list of which companies you should be adding to your portfolio, including short and longer-term positions. Here are the best stocks to buy right now