Shares of Bluejay Mining PLC (LON: JAY) surged 10.2% after the mining company revealed that it had received confirmation from Rio Tinto that the Enonkoski Project joint-venture and earn-in agreement could now commence.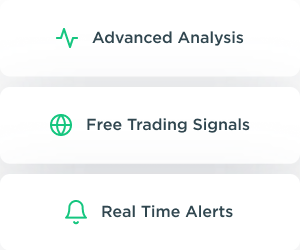 Rio Tinto notified Bluejay that all the remaining conditions had been satisfied to commence the agreement that was announced on 10 November 2020; Bluejay received the notification on 8 January 2021.
Bluejay also noted that the Fieldwork Programme at its Enonkoski nickel-copper-cobalt-platinum group elements ('Ni-Cu-Co-PGE') Project in Finland, which is part of the joint-venture & earn-in agreement with Rio Tinto, has now commenced.
The company did well in 2020 after expanding its operations in Greenland where it plans to produce 440,000 tonnes of ilmenite over the mine's initial 11-year lifetime. Ilmenite is the most important titanium ore, used commercially to produce paint, adhesives and personal care products such as toothpaste.
Bluejay has started detailed ground magnetic surveys of two near-mine areas, Tevanjoki and Laukunsuo. Simultaneously, the re-logging and reassaying of historical diamond drill core at the Geological Survey of Finland's core archive is ongoing.
Thomas Levin, COO of FinnAust, said: "I am delighted to inform the market that we have received confirmation that the remaining conditions for the commencement of the joint-venture agreement with Rio Tinto have been met. As much of the due diligence work was completed prior to signing of the JV agreement, I am pleased to see that we have together been able to quickly move forward with the near-mine geophysical surveys and other data acquisitions all aiming to further refine targets to be tested by drilling in 2021."
FinnAust Mining Finland Oy is a fully-owned subsidiary of Bluejay Mining Plc and is one of the largest license holders in Finland where the company intends to mine copper and zinc.
Bluejay Mining share price
Bluejay Mining shares surged 10.16% to trade at 13p having rallied from Thursday's closing price of 11.80p.