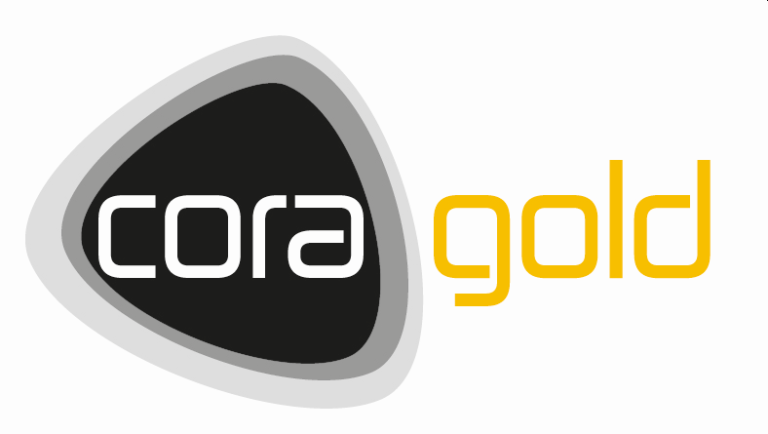 Shares of Cora Gold Ltd (LON: CORA) soared 55.4% after announcing that it had hit a 'world-class intersection' at its Sanankoro gold mine in Southern Mali.

The company noted that it had encountered gold structures with "good widths and high grades" at Zones A and C of the site reinforcing the mineable quality of the Sanankoro gold structures.
Some of the highlights of zone A include 19m @ 31.56 g/t Au from 65m, with the intercept starting 50 metres below the existing pit shell. The company also encountered 5.75 g/t of gold at 21 metres starting from 98m.
The highlight of Zone C included 8.54 g/t of gold at 14 metres from 115m, while another intercept had 12.17 g/t Au at 7 metres from 70m, among others.
Cora noted that the gold grades were also higher than historical results in Zone A and B and offered further upside.
Bert Monro, Cora's CEO, commented: "This drill programme continues to go from strength to strength. 19m @ 31.56 g/t Au is by far the most significant drill hole that Cora has ever drilled. This hole sits outside the existing inferred resource pit shell, starting 50m deeper than the current resource pit shell, so it offers even greater upside to the Sanankoro Gold Project. This programme is continuing to deliver very high-grade oxide drill results from shallow depths, offering significant economic potential for the upcoming resource and DFS."
Adding:
"Zones A and C were historically lower grade than Selin, but these results demonstrate that there is potential for better grades in these deposits. The Company is aiming to complete the 35,000m drill programme over the next month with a resource update due to follow once all the assay results have been received."
Cora Gold share price.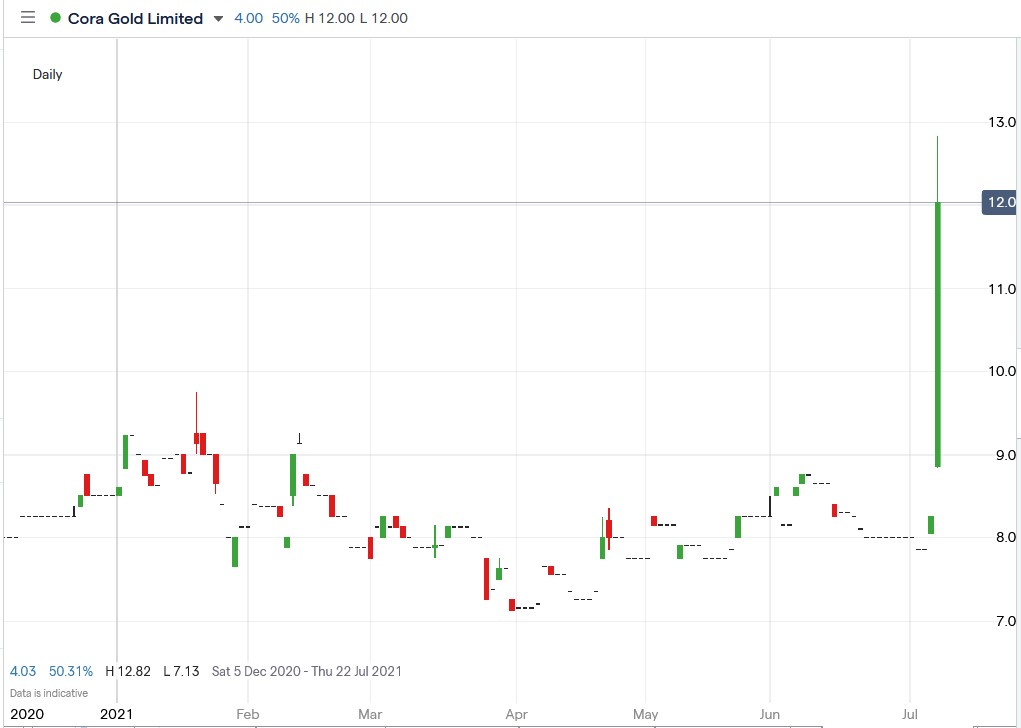 Cora Gold shares soared 55.39% to trade at 12.82p, rising from Tuesday's closing price of 8.25p.