Clinical stage drug development company Corbus Pharmaceuticals (NASDAQ: CRBP) share price has plummeted after the it announced the test results form its 52-week Phase 3 RESOLVE-1 study.
In a blow to the study, the company said that the topline results showed no significant differences in "the primary and secondary endpoints when comparing lenabasum to placebo."
Yuval Cohen, Ph.D., Chief Executive Officer of Corbus, said, "We are surprised and deeply disappointed that the RESOLVE-1 trial did not meet its primary endpoint."
Corbus share price…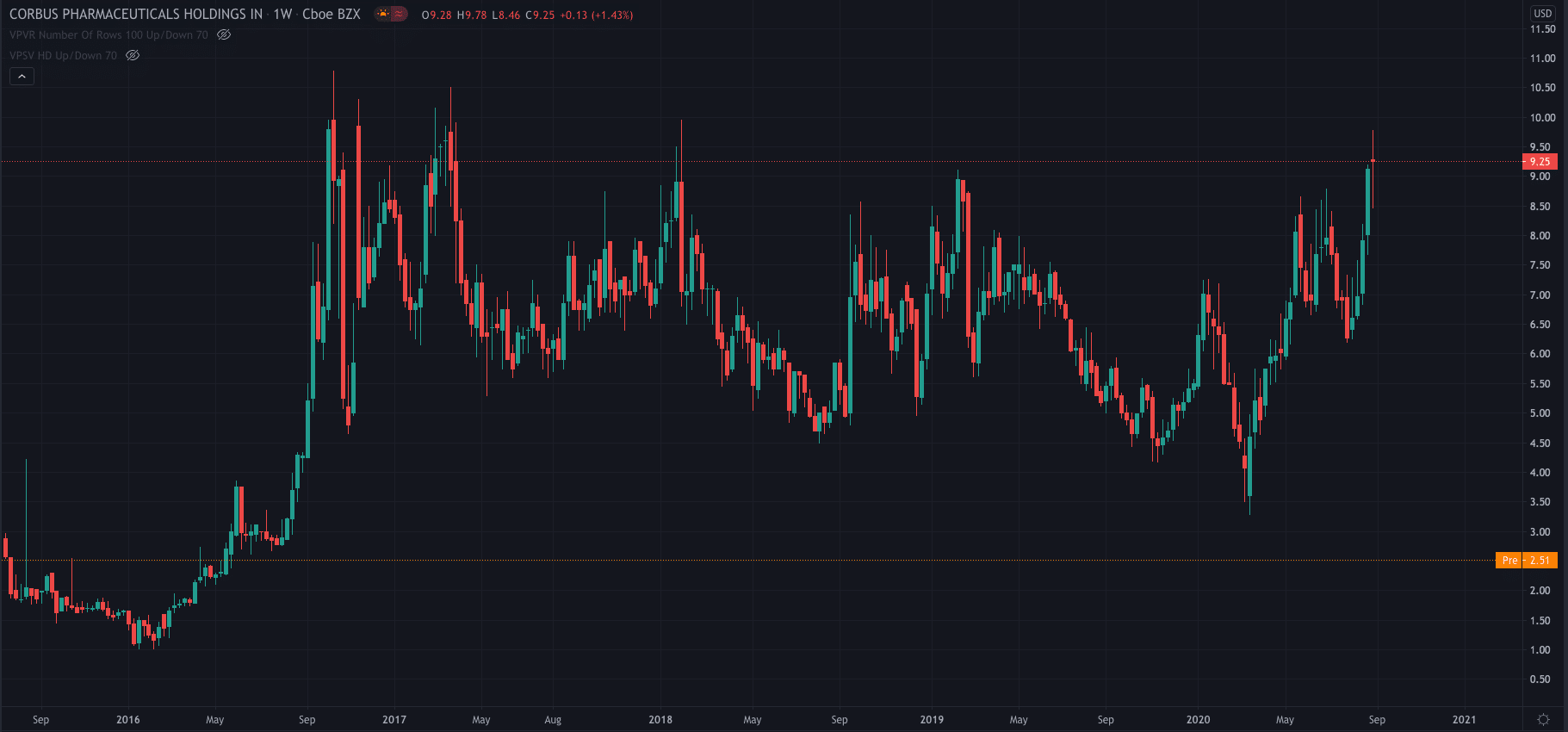 Source: TradingView
The news has seen the company's share price sink 74.59% to $2.35 from $9.25 per share, the lowest it has been since 2016.
Robert Spiera, M.D., Co-Principal Investigator on RESOLVE-1 said "I am genuinely surprised by these results. Immunosuppressive drugs, alone or in combination, are increasingly becoming a mainstay of treatment for patients with early diffuse cutaneous SSc.
"However, the impact of these drugs on disease has not previously been studied systematically and clearly was underappreciated by the community of SSc experts."