Thursday has seen Cranswick plc's (LSE: CWK) share price rise 2.5% after providing an encouraging trading update for the 13 weeks ending 26th December 2020.

Due to substantial revenue and earnings, the UK food producer said it is now expected to be ahead of the board's previous expectations, following strong demand resulting from the pandemic.
Far East export sales were as anticipated, lower than the previous year, which was put down to the UK's strong demand for its products. Exports were also impacted by the company's temporary self-suspension of its export licenses for its Northern Ireland and Norfolk processing facilities; however, the license for Northern Ireland was reinstated from the 23rd November, and they expect exports to resume from their Norfolk facility in the next few weeks.
The firm will further its investment in its pork and poultry farming operations to increase capacity, add new capabilities, drive efficiency and maintain the highest standards of animal welfare.
Further investments will be made by upgrading to more energy-efficient equipment such as installing solar panels and self-generating electricity and sourcing 100% of the Groups electricity from renewable resources, Cranswick said.
Cranswick's financial position saw net debt increase, reflecting the seasonal uplift in working capital, additional Brexit related inventory, and its ongoing investment programme.
The company said it recruited more team members to reduce the Brexit impact and provided support to colleagues in obtaining UK settled status.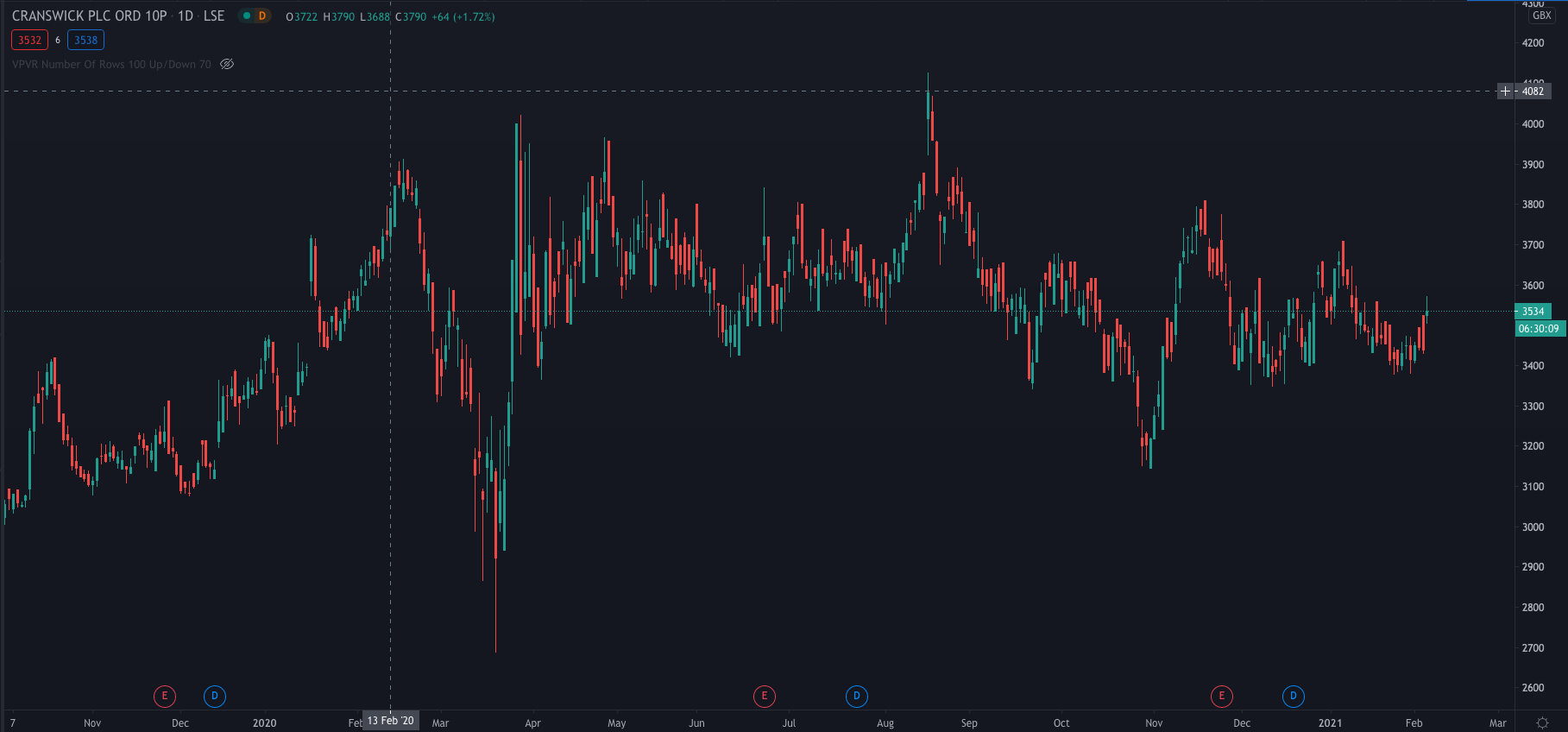 "We have delivered another strong quarter of growth during which we have supported our customers by delivering excellent service levels to ensure full availability of our products both in-store and on the fast-growing online channel," said CEO Adam Couch.
Cranswick expects the shift towards greater in-home consumption to continue the high demand for its products.
The company's price is currently trading at 3,526p after a positive reaction to its third-quarter statement.