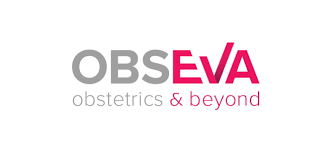 Shares of ObsEva (NASDAQ: OBSV) are rallying on Tuesday after it announced an agreement with Organon (NYSE: OGN) for the global development, manufacturing, and commercial rights to ebopiprant (OBE022).

Organon will licence the manufacturing and commercial rights into ebopiprant, an investigational, orally active, selective prostaglandin F2α (PGF2α) receptor antagonist that is being evaluated as a potential treatment for preterm labor.
Under the agreement, Organon will gain exclusive worldwide rights to develop and commercialize ebopiprant. In addition, ObsEva is entitled to receive tiered double-digit royalties on commercial sales as well as up to $500 million in upfront and milestone payments, including $25 million to be paid at signing, up to $90 million in development and regulatory milestones, and up to $385 million sales-based milestones.
Organon said it intends to work with the scientific and medical communities and regulatory authorities in major markets, including the United States, to advance the clinical development and registration of ebopiprant.
"Organon is the ideal partner for the development and commercialization of ebopiprant and we see this agreement as an important step in advancing this investigational agent," said Brian O'Callaghan, CEO of ObsEva.
ObsEva's share price is trading at $3.42 premarket, up 35.7%. Organon shares are unmoved.
Should You Invest in ObsEva Shares?
One of the most frequently asked questions we receive is, "what stocks are best to buy right now?" It's a wide-ranging question, but one that we have answered… Our AskTraders stock analysts regularly review the market and compile a list of which companies you should be adding to your portfolio, including short and longer-term positions. Here are the best stocks to buy right now