Latest

17:00


US Earnings

Don't forget…

IBM, Intel, Intuitive Surgical, Associated Banc-Corp, CSX, Forestar, People's United and Bank OZK are set to report earnings after the US opening bell.

Check out the Best Stocks To Buy Now
16:55


European/SA Stock Performance

Here's an overview of the performance of European (and South African) stocks today…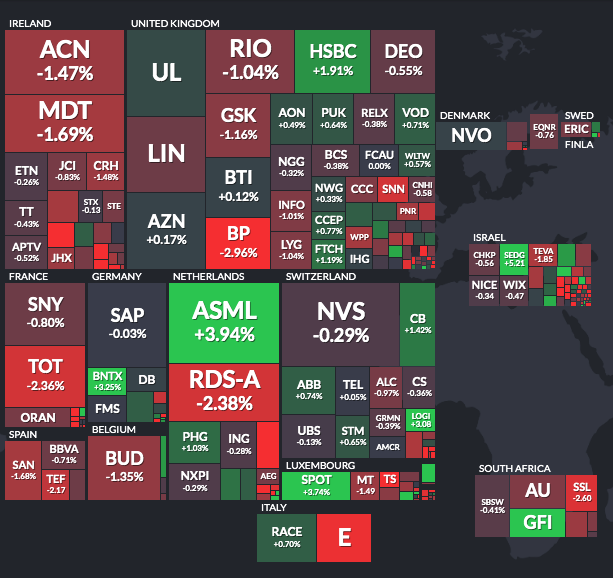 16:35


European Markets Close Lower

After a positive start to the day, European stocks have closed negative…
FTSE 100: -0.43%
DAX: -0.25%
STOXX 50: -0.17%
IBEX 35: -0.99%
CAC 40: -0.67%
15:03


Vinco Ventures

In n enormous move, Vinco Ventures shares are up 462.34% at $8.65 after the company, and its subsidiary, Vinco Acquisition Corporation, entered into an agreement to complete a Plan of Merger agreement with ZASH Global Media And Entertainment.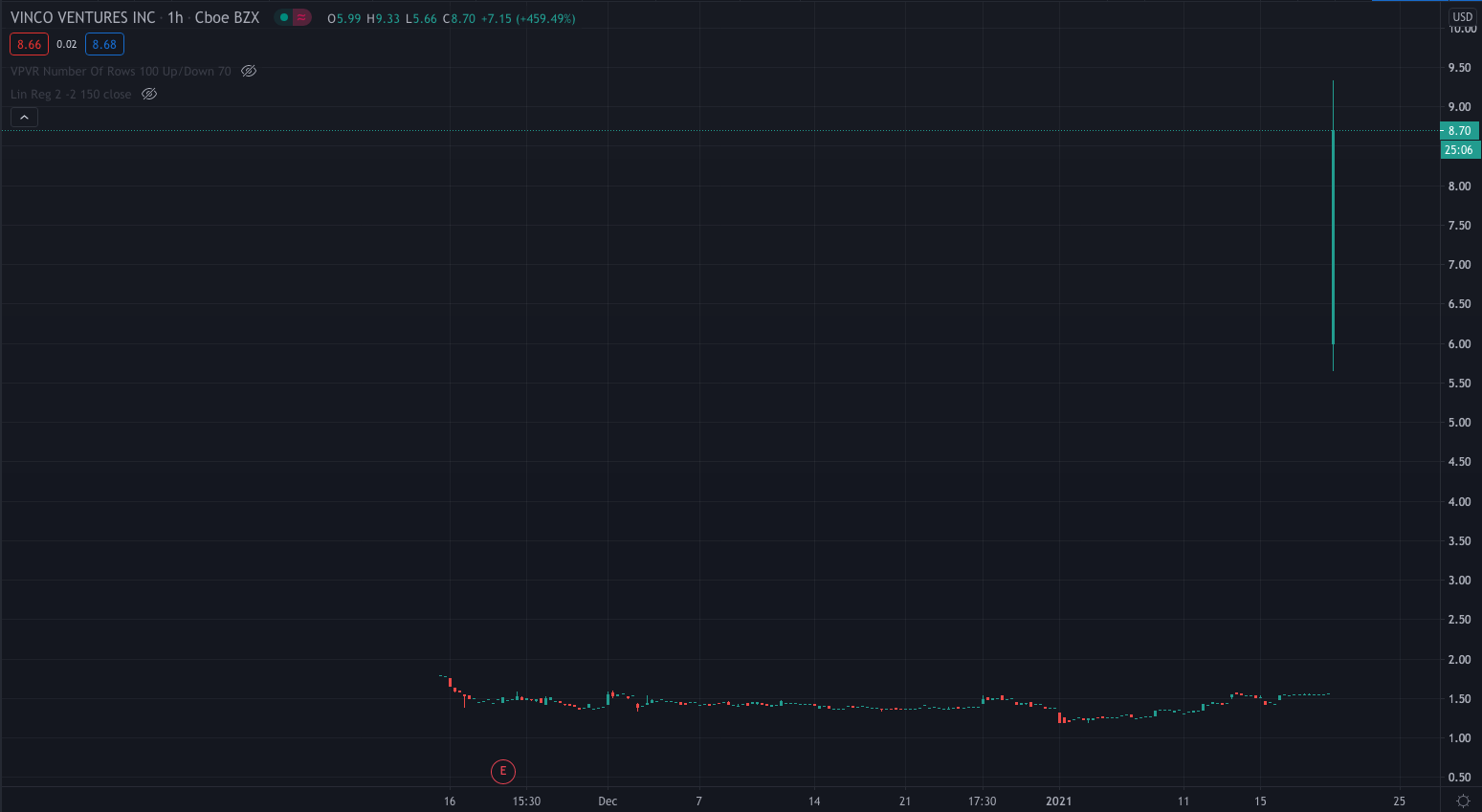 14:25


US Markets Open
DOW: +0.03%
S&P: +0.13%
NASDAQ: +0.49%
13:20


Eli Lilly

Bamlanivimab, a drug developed by Eli Lilly reduced the risk of developing symptomatic COVID-19 among nursing home residents, the company said.

Out of 299 residents, half received a placebo, those receiving the drug had up to an 80% lower risk of contracting COVID-19, according to Lilly.

Eli Lilly shares are up 1.36% premarket at $204.

Check out the Best Healthcare Stocks To Buy Now
11:43


IG To Acquire Tastytrade Inc

IG has announced that it will acquire tastytrade Inc, a high growth US online brokerage and trading education platform with a leading position in US-listed derivatives, primarily options and futures, and over 105,000 active accounts.

IG will pay a total consideration of $1 billion, with $300 million to be paid in cash and the issuance of 61 million IG shares, valued at $700 million.

IG Group shares are currently down 4.59% at 862.5p.
11:39


US Equity Futures
DOW: +0.16%
S&P: +0.20%
NASDAQ: +0.39%
With the Nasdaq moving higher, check out the Best Tech Stocks To Buy Now
09:26


UK Stock Movers
Quadrise Fuels International +47.17%
ECSC Group +21.06%
Image Scan Holdings +19.22%
Eve Sleep -14.01%
Critical Metals -13.89%
Panthera Resources -13.46%
08:01


European Markets Open
FTSE 100: +0.49%
DAX: +0.58%
STOXX 50: +0.59%
IBEX 35: +0.54%
CAC 40: +0.54%
News:
United Airlines (NASDAQ: UAL) reported its Q4 earnings: Revenue $3.41bn, Adj EPS -$7.00. Its share price fell 2.68% in after-hours trading
Netflix (NASDAQ: NFLX) shares closed the day 16% higher after reporting a growing subscriber base in its Q4 earnings
Tesla (NASDAQ: TSLA) sees a 63% rise in California registrations