Latest

16:51


Boeing

Boeing had its wors year for net aircraft sales in 2020 as the coronavirus pandemic had a significant impact on the company.
Boeing delivered 157 planes in 2020
Customers cancelled orders for more than 600 aircraft
The company delivered no 787 Dreamliners
They delivered 39 aircraft in December, including 27 737 MAX jets
Booked 90 jet orders in December, including Ryanair's MAX order and eight 777 freighters for DHL
16:35


European Equities Close
FTSE 100: –0.61%
DAX: -0.06%
STOXX 50: -0.29%
IBEX 35: -0.26%
CAC 40: -0.20%
16:33


Biomerica

Biomerica, Inc. (Nasdaq: BMRA), today announced it has received CE Mark for its new COVID-19 Rapid Antigen Test for detection of COVID-19 infection. The company has already received its first European orders and plans to ship the first part of these orders in the coming weeks. It will now begin marketing this product broadly in Europe and other regions outside of the US.

A CE marking os an administrative mark that indicates conformity with health, safety, and environmental protection standards for products sold within the European Economic Area.

Biomerica shares are trading 25% higher at $6.46.
15:28


Amigo Holdings

Shares of Amigo Holdings PLC (LON: AMGO) have been trading sideways since December after the sub-prime lender stopped all new lending in November promising to restart lending in early 2021, but is yet to announce when this will happen.

Full Story: AMIGO SHARES HAVE BARELY MOVED SINCE DECEMBER, WHEN WILL THEY BREAK OUT?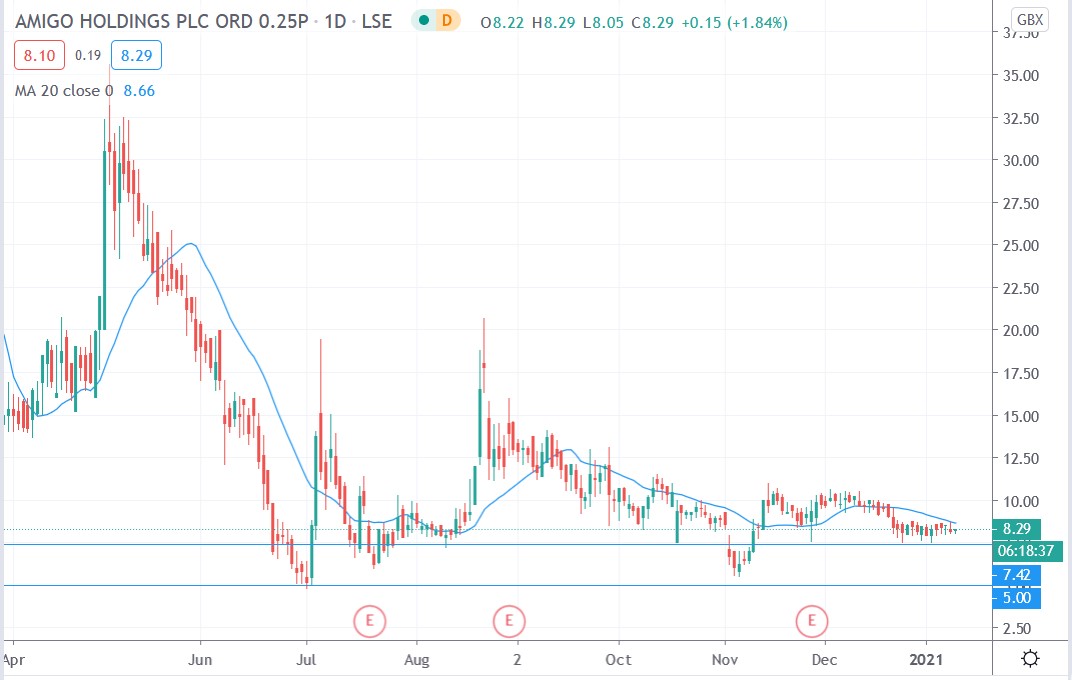 15:21


FuboTV

fuboTV Inc. (NYSE: FUBO), the sports-first live TV streaming platform, announced today it has executed a binding letter of intent to acquire sports betting and interactive gaming company Vigtory, and expects to launch a sportsbook before the end of the year.

FuboTV shares are trading 15% higher at the $31.27 mark.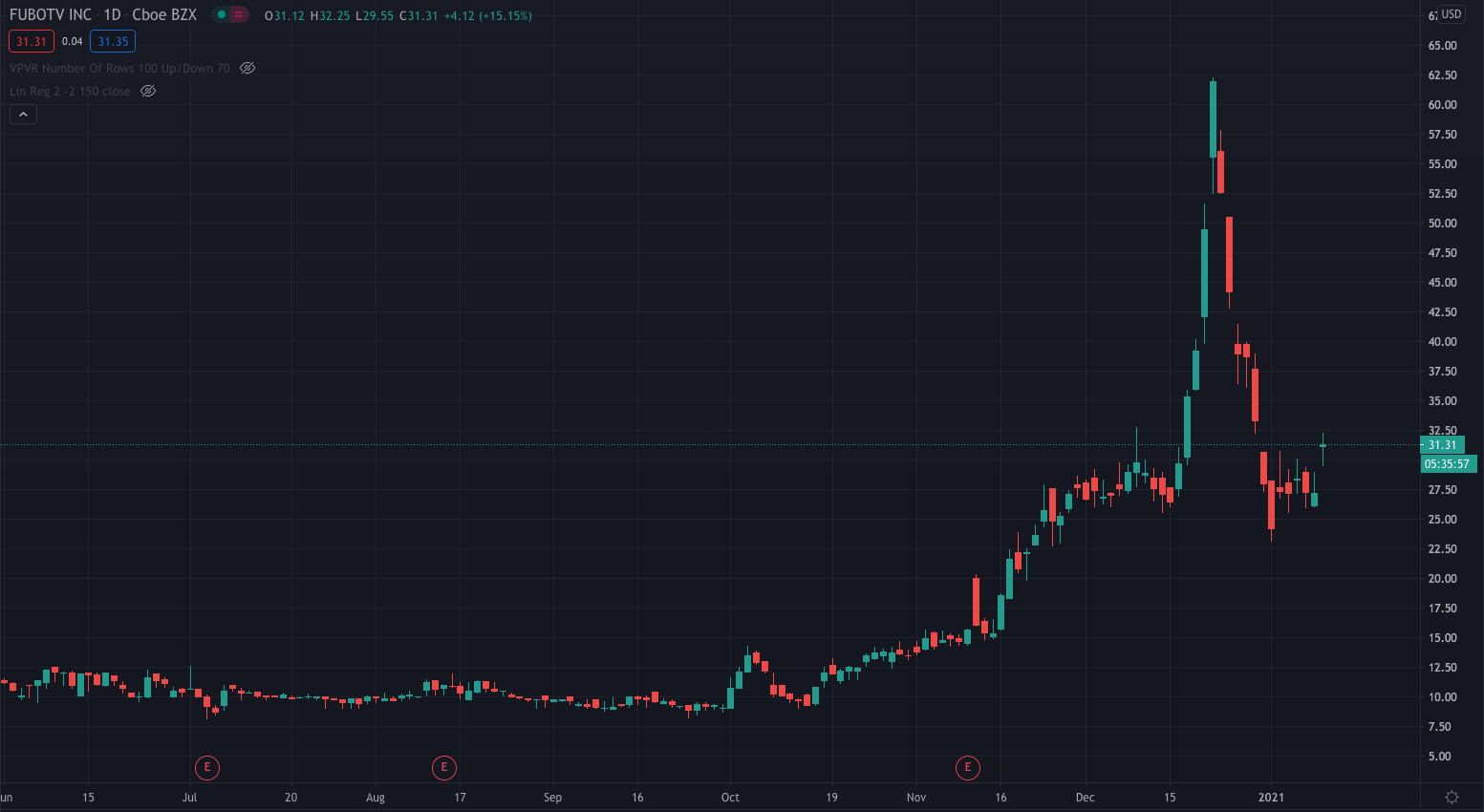 14:15


US Equities Open
DOW: +0.06%
S&P: +0.12%
NASDAQ: +0.24%
Check out the Best Shares to Buy Right Now
12:27


Xpeng Inc

Alibaba backed electric vehicle manufacturer Xpeng Inc (NASDAQ: XPEV) shares are up 3.47% premarket at $45.90 after the company announced it has secured a credit line of 12.8 billion yuan or $1.98 billion from major Chinese financial institutions, including three state-owned banks: Bank of China, China Construction Bank and Agricultural Bank of China.

Check out the Best Financial Stocks To Buy Right Now
10:53


Volkswagen

Volkswagen's December brand deliveries are up 19.5% in Western Europe, up 14.7% in North America, and down 9.5% in China
09:14


UK Stock Gainers
Savannah Resources +26.09%: SAVANNAH RESOURCES SHARES RISE 20% AFTER GALP ENERGIA AGREEMENT
Egdon Resources +17.95%: Egdon yesterday reported that its workover rig and associated services and equipment were successfully mobilised to site during the week commencing 4 January 2021 and that operation to re-complete and reperforate the well have commenced.
Online Blockchain +13.87%
ValiRx +11.50%
Check out the Best AIM Shares To Buy Right Now
08:01


European Equities
FTSE 100: +0.19%
DAX: +0.40%
STOXX 50: +0.28%
IBEX 35: +0.27%
CAC 40: +0.20%
News: 
NIO shares fell after-hours after it announced a proposed offering of $1.3 billion convertible senior notes. Citigroup also downgraded the stock from buy to neutral
The EU is reportedly working on an Airbus, Boeing trade offer for the upcoming Biden administration
Company's reporting earnings today include Albertsons Companies, EXFO, KB Home, and OrganiGram