Latest

21:04


US Markets Close

DOW        +1.60%  27,940

S&P 500  +1.98%  3,397

NASDAQ +2.71%  11,141

Bull trap or does the rise continue?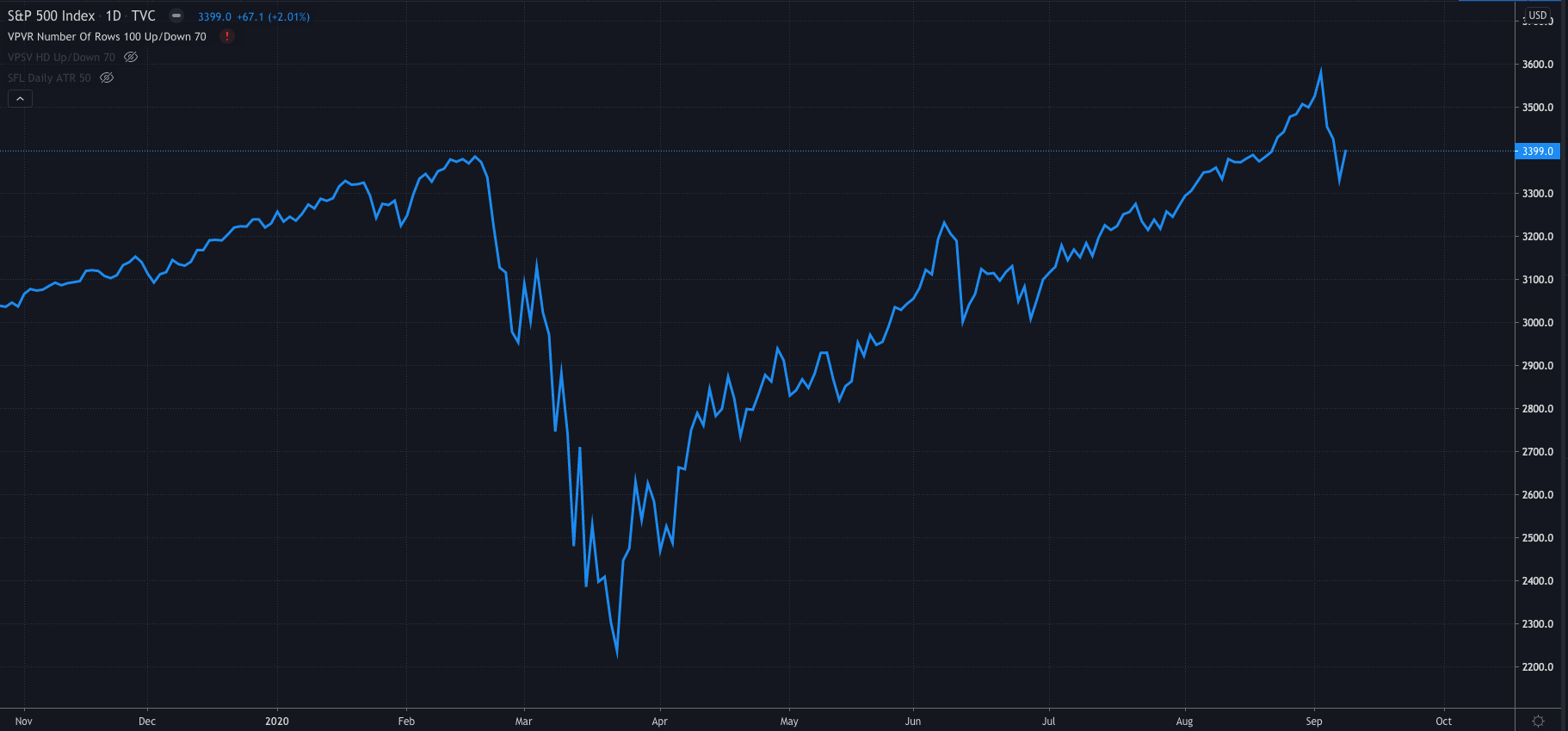 That's all from me, have a good evening people!
20:37


BigCommerce Holdings SharePrice Falls...

$BIGC

BigCommerce Holdings stock price is down 4.44%, trading at $91.11 ahead of its earnings report after the bell.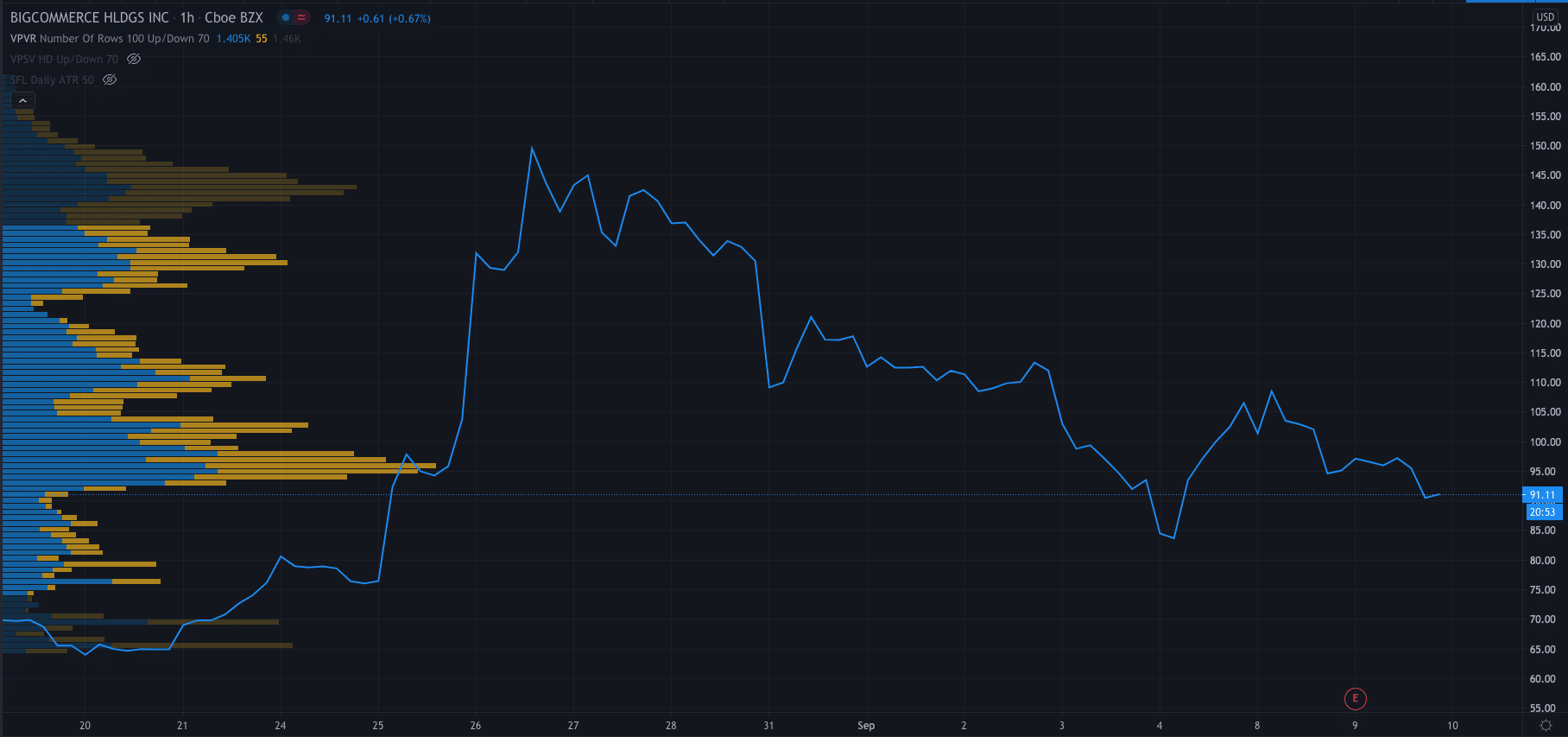 20:15


US Stock Performance

What a difference a day makes…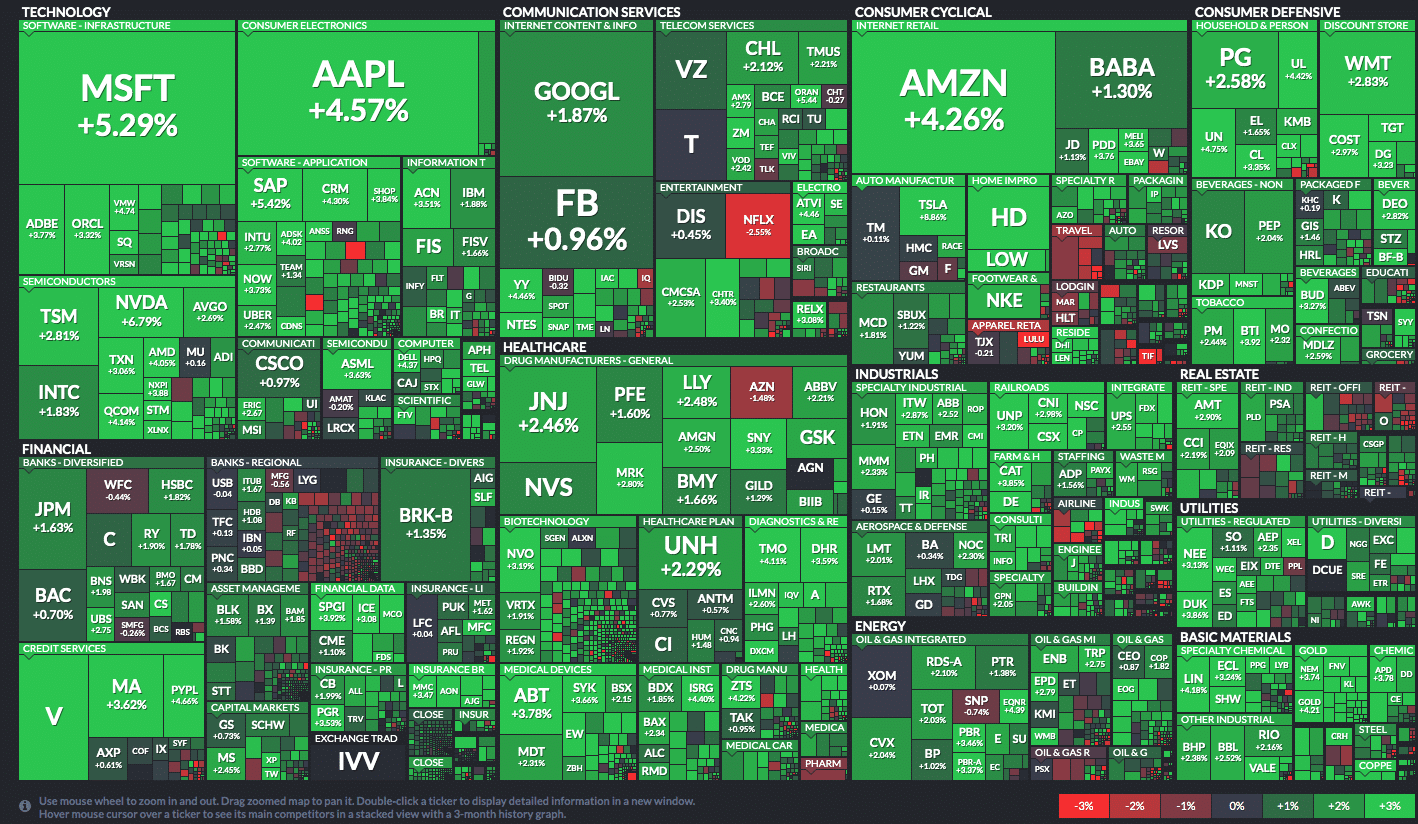 17:59


DraftKings, Accel Entertainment Exclusive Agreement...

$ACEL: $13.43 +5.50%

$DKNG: $39.82  +7.59%

DraftKings and Accel Entertainment, Inc. a distributed gaming operator in the state of Illinois, has today announced that it has entered into an exclusive agreement with DraftKings Inc.

Accel will promote exclusive DraftKings content and programming across all Accel marketing channels, including the Accel's in-location digital display screens, to drive awareness of and retention for sports betting among its loyal player base.
16:35


European Equities Close

FTSE 100       +1.40%  6,013

DAX                +2.04%  13,232

STOXX 50     +1.76%   3,324

Panic over?
15:39


Tiffany & Co Stock Plummets...

$TIF

Tiffany shares drop -16% after $LVMH says it is not in the position to complete its acquisition of Tiffany; the board is to meet to review the status of its planned investments in light of recent developments.

$TIF shares are trading at $108.99, down 10.52%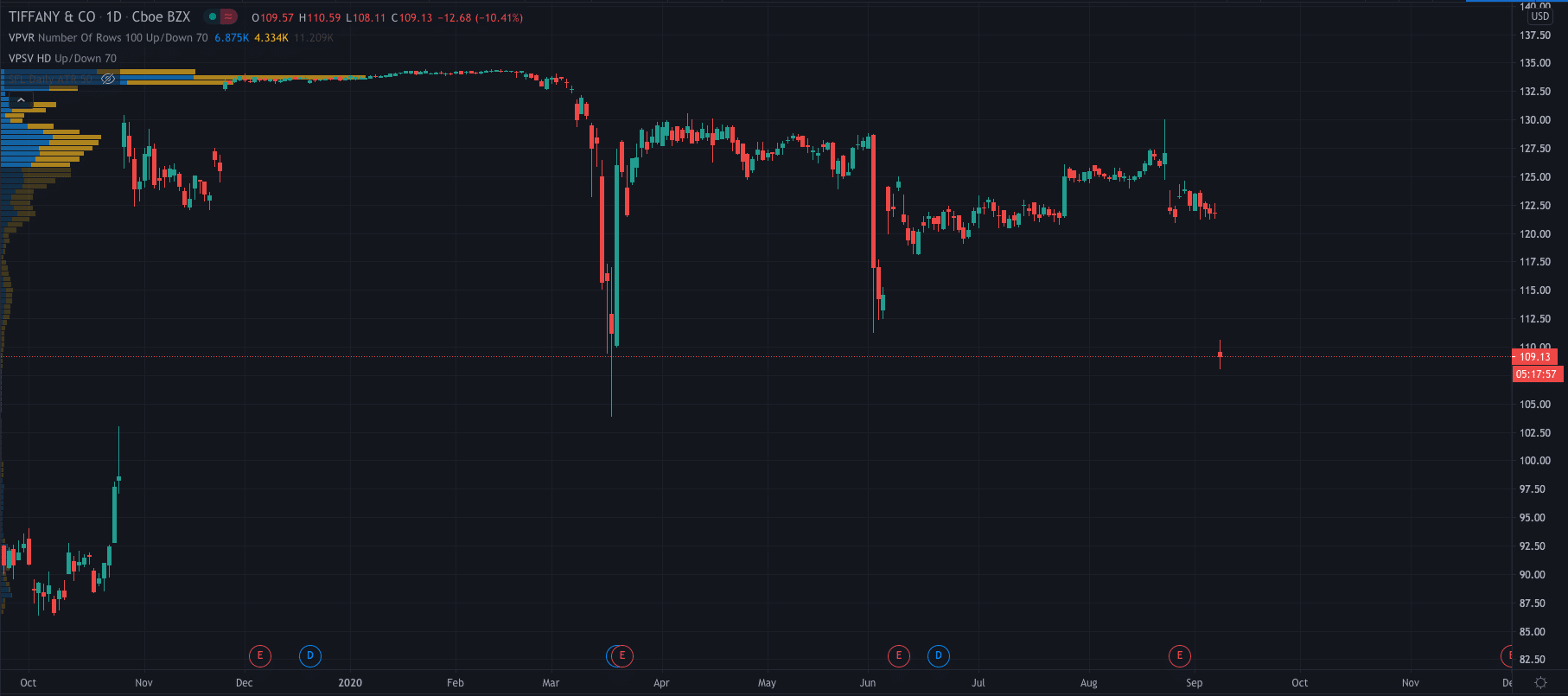 14:22


Nio Share Price Climbs...

$NIO

As we approach the open of the US markets Nio's share price is up 5% at $17.90 after yesterday's fall.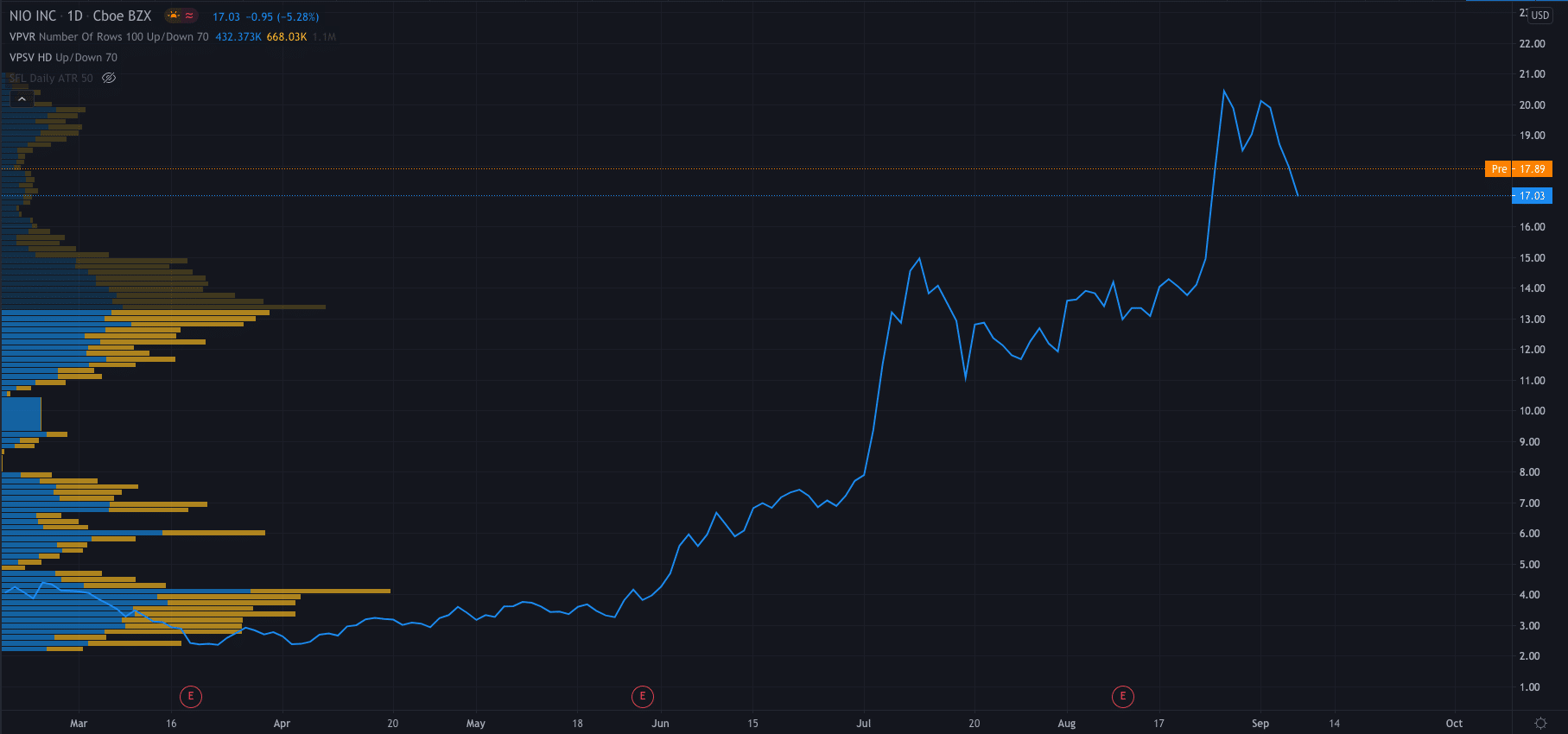 10:54


EasyJet Share Price Falls (EZJ)

EasyJet's share price has fallen 4% to 570.6p per share as coronavirus cases in the UK increase and social distancing rules in England tightened.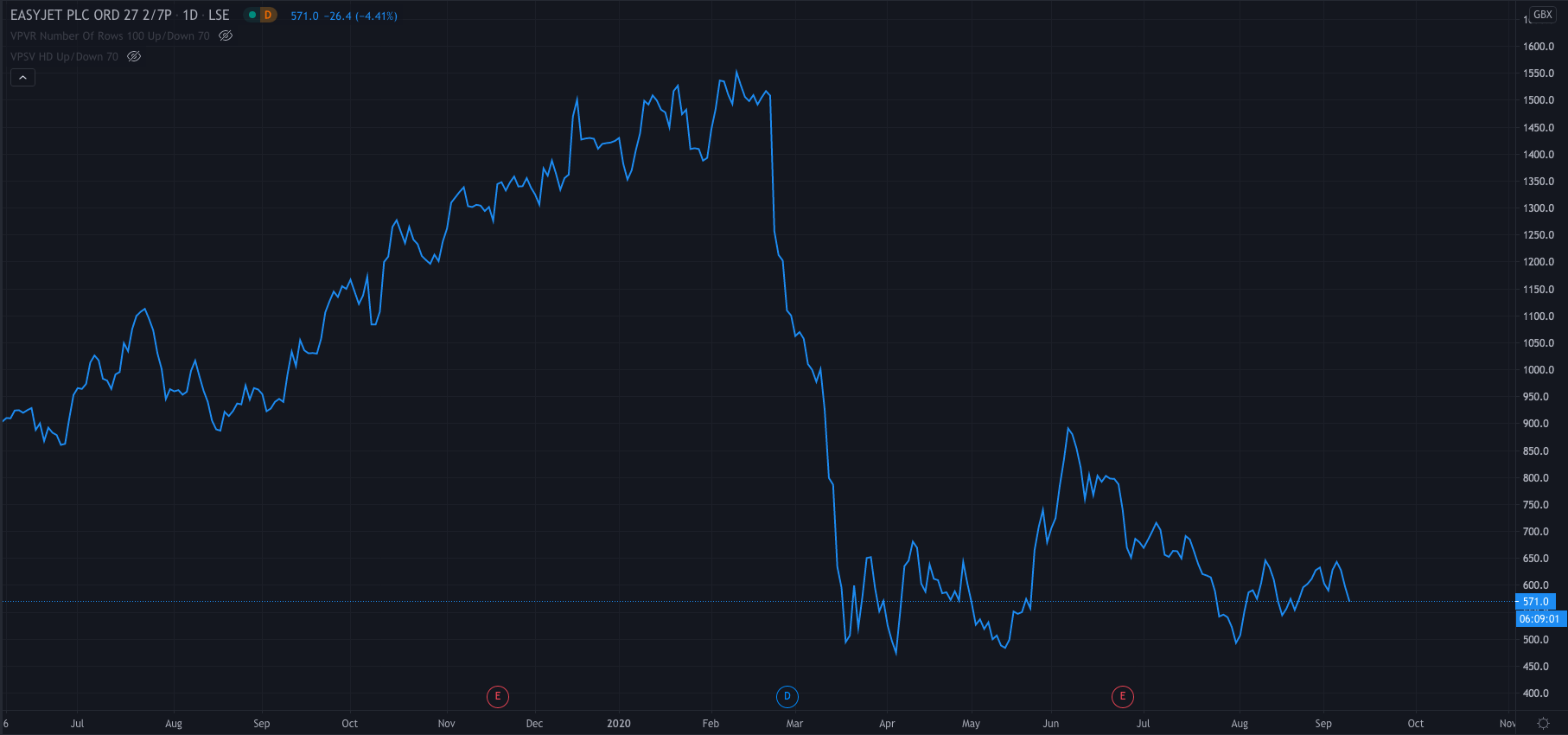 10:44


AUD/NZD

FX market analysis for you…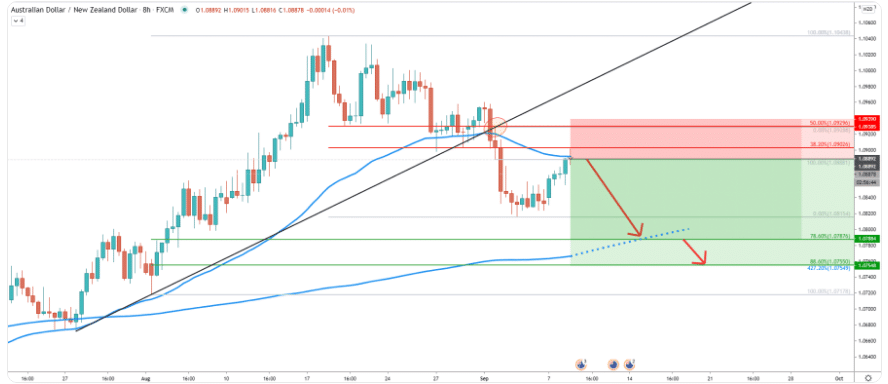 AUD/NZD IS RETURNING TO THE SUPPLY ZONE – SELLING PRESSURE MIGHT INCREASE
10:05


European Stock Gainers

Amryt Pharma (AMYT) +47% – Shares surge after new collaboration for cancer therapies.

Somero Enterprise (SOM) +18%

Redx Pharma (REDX) +14%

Fonciere Euris (EURS) +14%

Grounds Real Estate (AMMN) +10%
08:15


European Equities, Positive Start...

FTSE 100     +0.64%  5,968

DAX              +0.65%  13,053

STOXX 50    +0.71%  3,290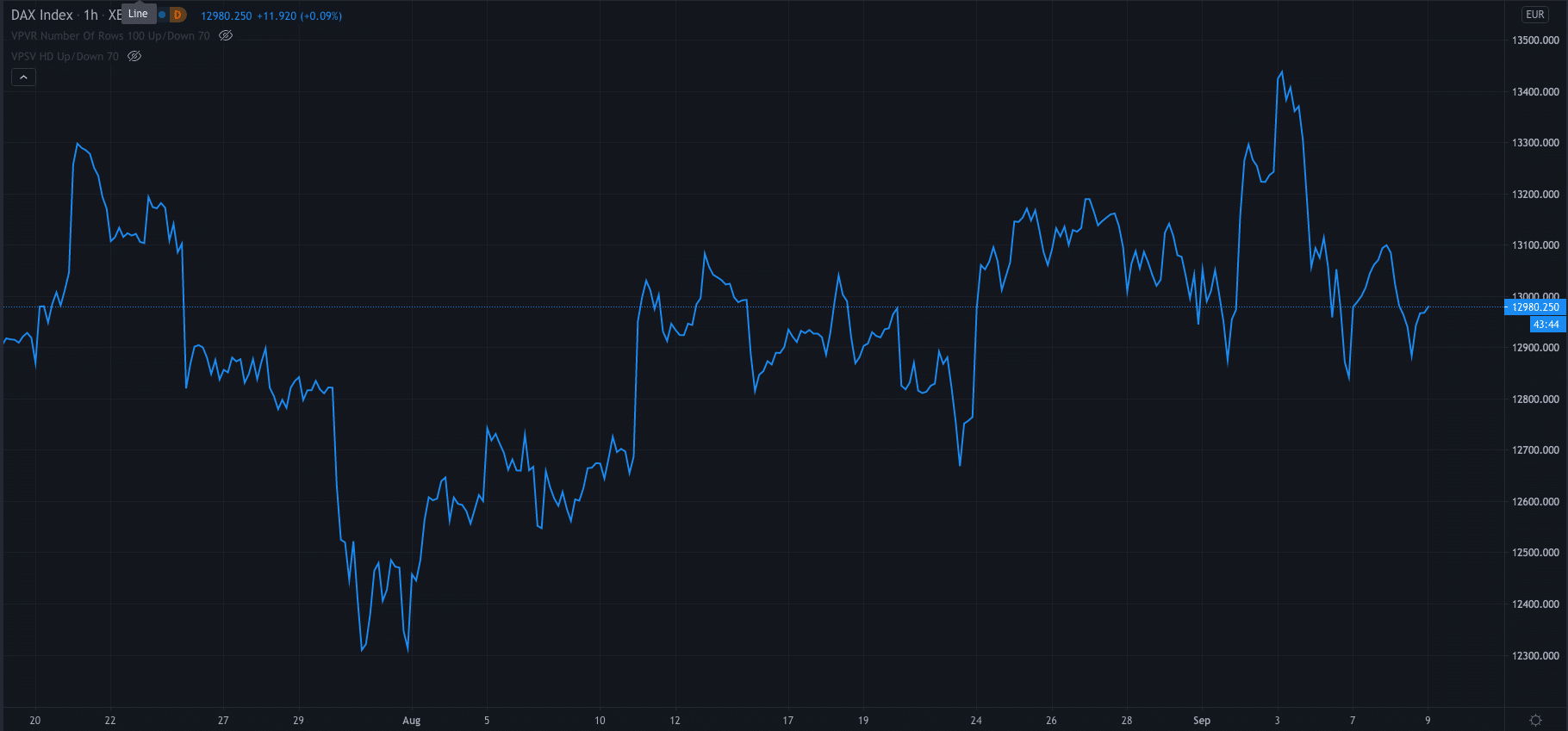 07:29


Morning Preview

Good morning people…

-Asia-Pacific markets followed their US counterparts, trading lower overnight. The Nikkei closed 1.04% lower while the ASX closed down 2.15%.

-AstraZeneca's COVID-19 vaccine trial has been placed on hold due to a reportedly serious adverse reaction in one volunteer.

-There has been more talk of the UK walking away with no deal from the Brexit trade negotiations with the EU. The Guardian reported that top Democrats in the US stated that the reported plan by the UK gov to alter the withdrawal agreement threatens a UK-US trade deal.

-In FX markets the USD has continued to strengthen after yesterday's gains as money flows to risk-off assets.

-On today's calendar, the most important piece of data out today is the Bank of Canada interest rate decision.

-Names on the earnings calendar for today include American Eagle Outfitters, AstroNova, BigCommerce, GameStop, and Lakeland Industries.