[email protected] (LON: SYME) announced on Monday morning that it has launched a global inventory monetisation fund.

Following the acquisition of TradeFlow Capital Management, SYME now manages three open funding structures, in addition to the Bank-funding routes.
However, it has agreed with Apex Group to launch an inventory monetisation fund comprising four components.
There will be two funds focused on "inventory in-transit" monetisation (import/export transactions), advised by TradeFlow, and two funds focused on "warehoused goods monetisation." These funds will also be advised by TradeFlow and focus on UK, UK Common law, and Italian monetisation transactions.
The company additionally announced that TradeFlow Capital funds received an investment grade final rating from a "leading ratings agency" for its 4-year Senior Note. The funds have secured investors subscribing for the full, initial $40m issuance.
SYME CEO, Alessandro Zamboni, said: "The launch of our Global Inventory Monetisation Fund and the success of TradeFlow's latest funds issuance are further evidence of the strength of this innovative business model and the highly positive benefits which the acquisition is starting to confer for our Group.
"It is also further proof of the potential and the synergies between SYME and TradeFlow, leveraging our collective relationships and combined competences in the financial services industry. The Global Inventory Monetisation Fund is a unique investment opportunity for the market.
"It offers the potential to support the real economy and, at the same time, generates attractive returns protected by the high-quality risk management standards and state-of-the art technologies adopted by the platform which runs the underlying inventory transactions."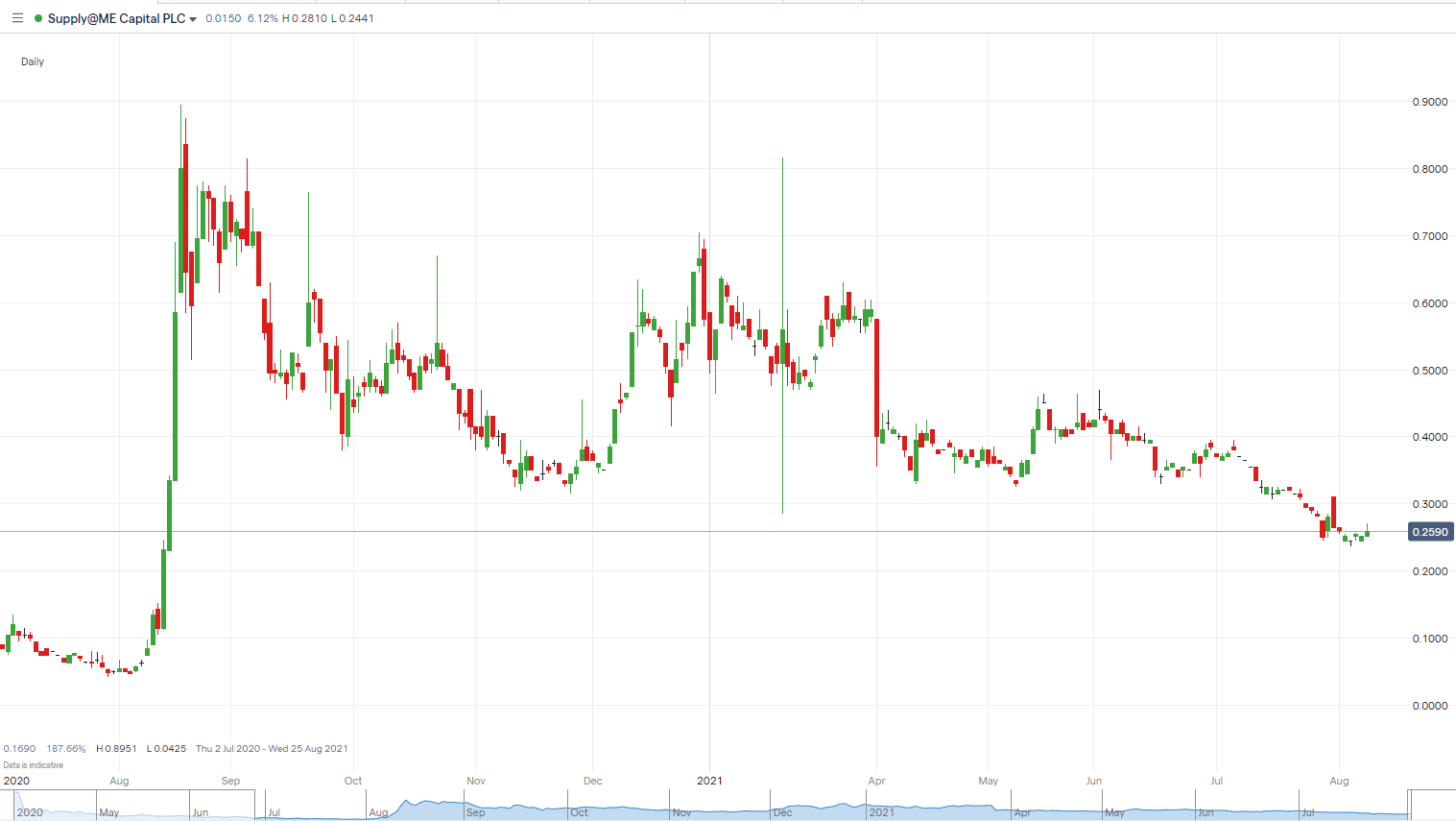 SYME shares are currently up 6.12% at 0.26p on Monday morning.
One of the most frequently asked questions we receive is, "what stocks are best to buy right now?" It's a wide-ranging question, but one that we have answered… Our AskTraders stock analysts regularly review the market and compile a list of which companies you should be adding to your portfolio, including short and longer-term positions. Here are the best stocks to buy right now