Shares of fintech firm, [email protected] (LON: SYME) are trading higher after announcing that it has signed a share purchase agreement to acquire the entire share capital of TradeFlow Capital Management Pte. Ltd.
TradeFlow is a Singapore-based FinTech-powered commodities trade enabler focused on SMEs.
SYME said the acquisition will enable them to further enhance their platform "delivering a global inventory monetisation service, including the monetisation of both inventory "in-transit", and warehoused goods."

The transaction will be settled in two parts. First, £4 million will be paid in cash, and SYME will issue 813 million new shares at market price to the TradeFlow sellers, representing less than 3% of the company's issued share capital.
Secondly, there will be earn-out payments covering January 2021 to December 2023, made in cash or shares at the choice of the company, based on TradeFlow achieving annual revenue targets.
SYME said TradeFlow has been valued at approximately £31 million by an independent valuation company. The valuation is based on the positive track record of funds launched, the intellectual property rights related to the proprietary digital platform and the TradeFlow business plan to 2025.
SYME intends to fund the cash part of the transaction from an investment of new capital, which is being finalised with a group of institutional investors.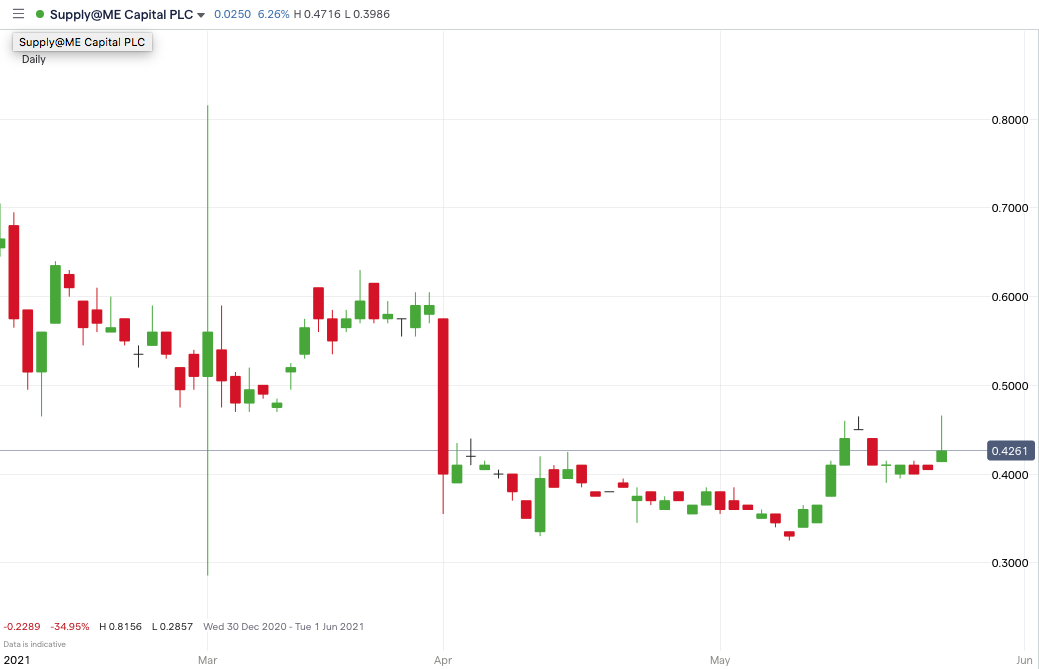 Alessandro Zamboni, CEO of [email protected] Capital, said: "We are pleased to reach this next milestone for the company with the signing of the Share Purchase Agreement with TradeFlow. We have been continually impressed by the quality of the business that Tom and John have built, having established themselves as a respected funder for inventory in transit, particularly among SME-sized businesses.
"By bringing TradeFlow into the [email protected] stable, we will have an offering for the supply chain sector which surpasses anything available globally, with vast opportunities to create even more value for our investors."
[email protected]'s share price is currently priced 6.26% above Tuesday's close at 0.4261p.
One of the most frequently asked questions we receive is, "what stocks are best to buy right now?" It's a wide-ranging question, but one that we have answered… Our AskTraders stock analysts regularly review the market and compile a list of which companies you should be adding to your portfolio, including short and longer-term positions. Here are the best stocks to buy right now