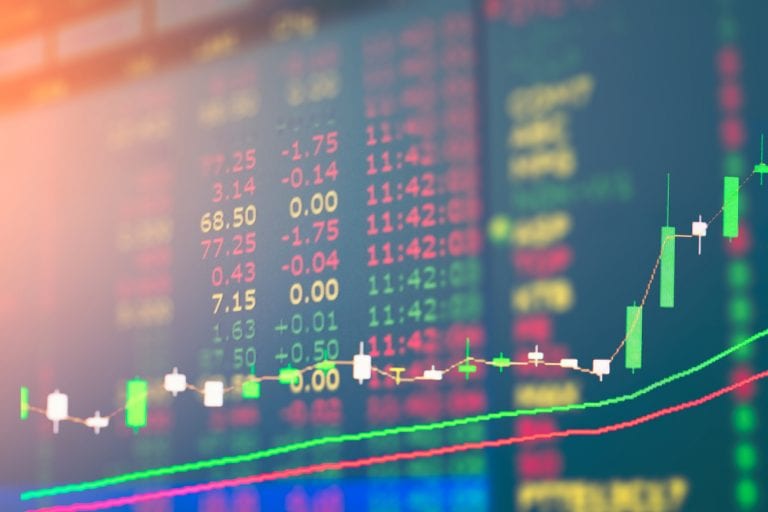 The SP500 futures is trading in the lower part of yesterday range. At the moment we do see a potential bullish flag forming on the /ES Futures. So far we do not see a reason why we should get bearish in the index and stocks. Technology is feeling well and China tech is helping but some sector rotation might occur either today or early next week. DIA and IWM are at support areas and feel extended.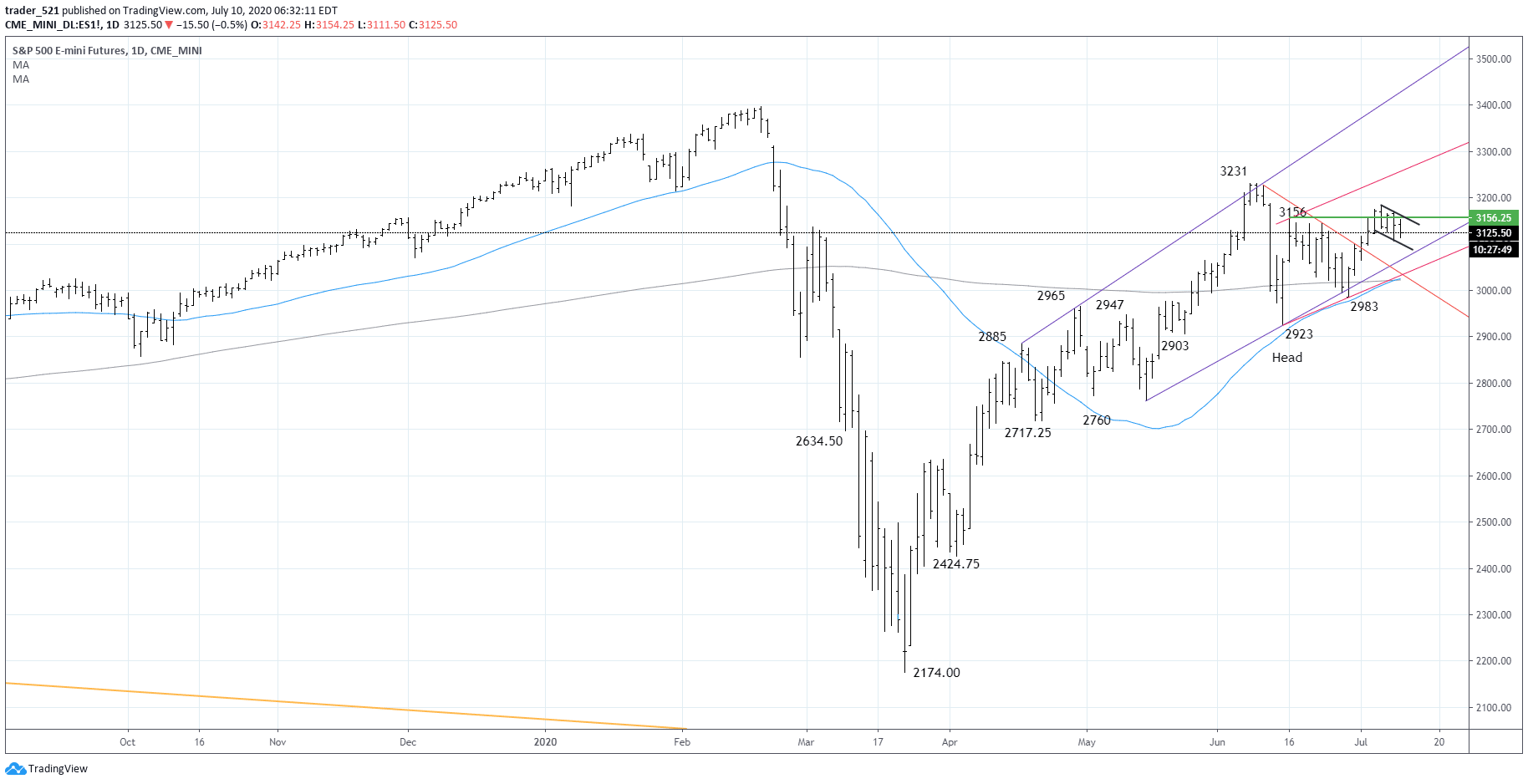 Europe is trading in a positive note with mixed bullish bias; DAX+0.12%, FTSE +0.31%, and CAC40 +0.08%. is strong today as Shanghai Composite is driving prices higher. The US sectors are feeling well especially the XLK, XLC and SMH. Biotech that was leading is taking a rest so just make sure to hold XBI, IBB, BIB.
Commodities: Gold is doing well this morning. 1800 holds for now but that doesn't mean it cant test a bit lower prices. TLT which is a 20yo bond etf is gapping higher that might slow a bit the gold over the long term. Yields are starting to price negative interest rates so if you have position in gold related stocks or etfs, keep it and forget it till q3-q4 maybe even 2021.
If you are trading the European market, consider reviewing the article that covers some ideas on longer term European market https://www.cnbc.com/2020/07/10/goldman-sachs-picks-20-stocks-to-ride-europes-push-toward-a-greener-future.html
No major news today in the markets so just ride the wind. Today we may see a test of yesterday lows in the US session and a snap-back or we can rotate in the IWM or DIA as their sectors look extended and might bounce of supports. One of the sectors we are watching is the XLF.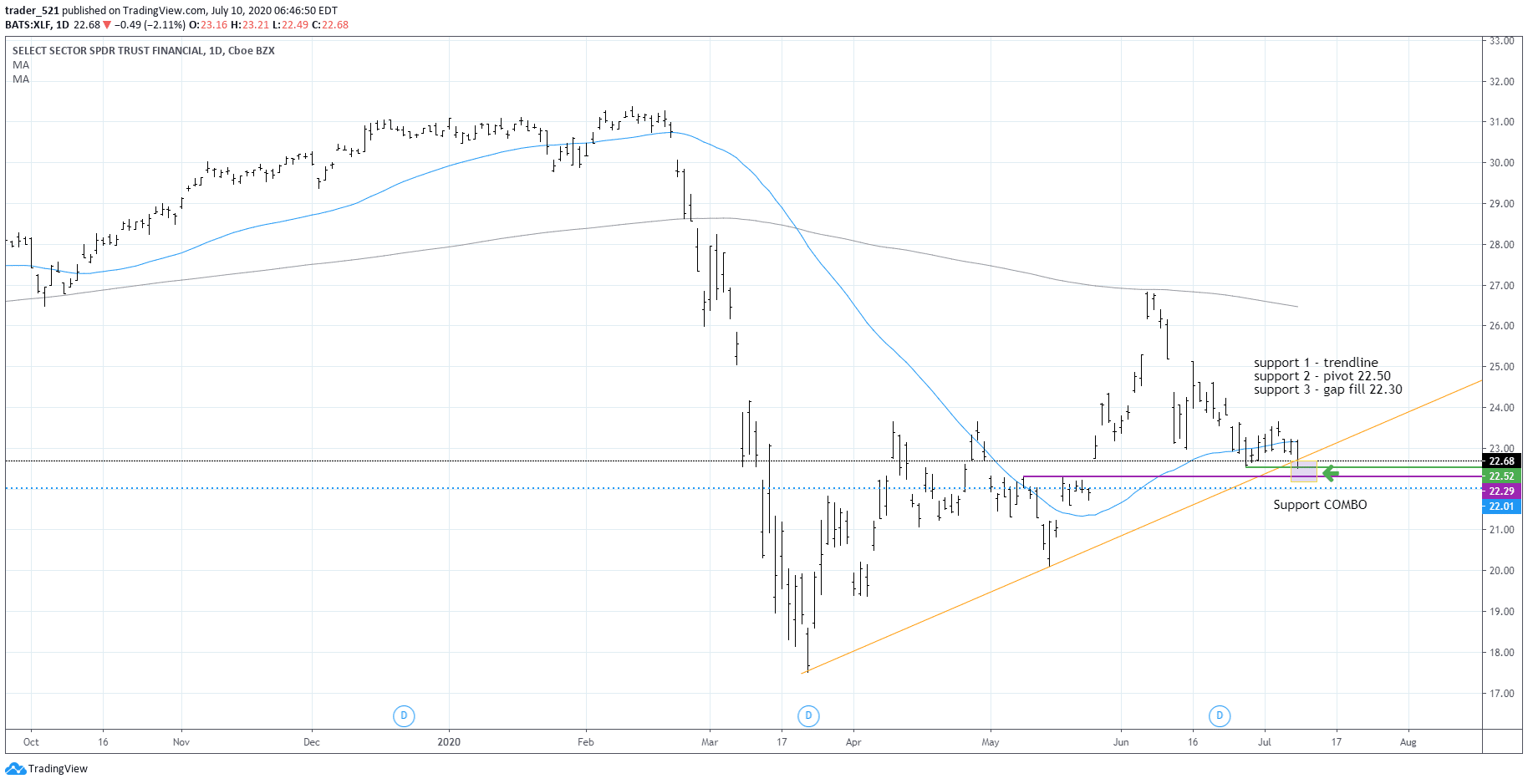 For more ideas, market videos and analytics, sign up to our premium room https://www.asktraders.com/stocks-live/