After a great drop of more than 5% yesterday the US futures rebound from the 200 SMA and trend line supports noted in the chart. Today we may have a slower day as we are trapped in yesterday range with limited up and downside as the investors will try digest the new prices and volume should come in from bulls and bears to see who's winning the battle. Avoid trading it and consider the futures rollover as well.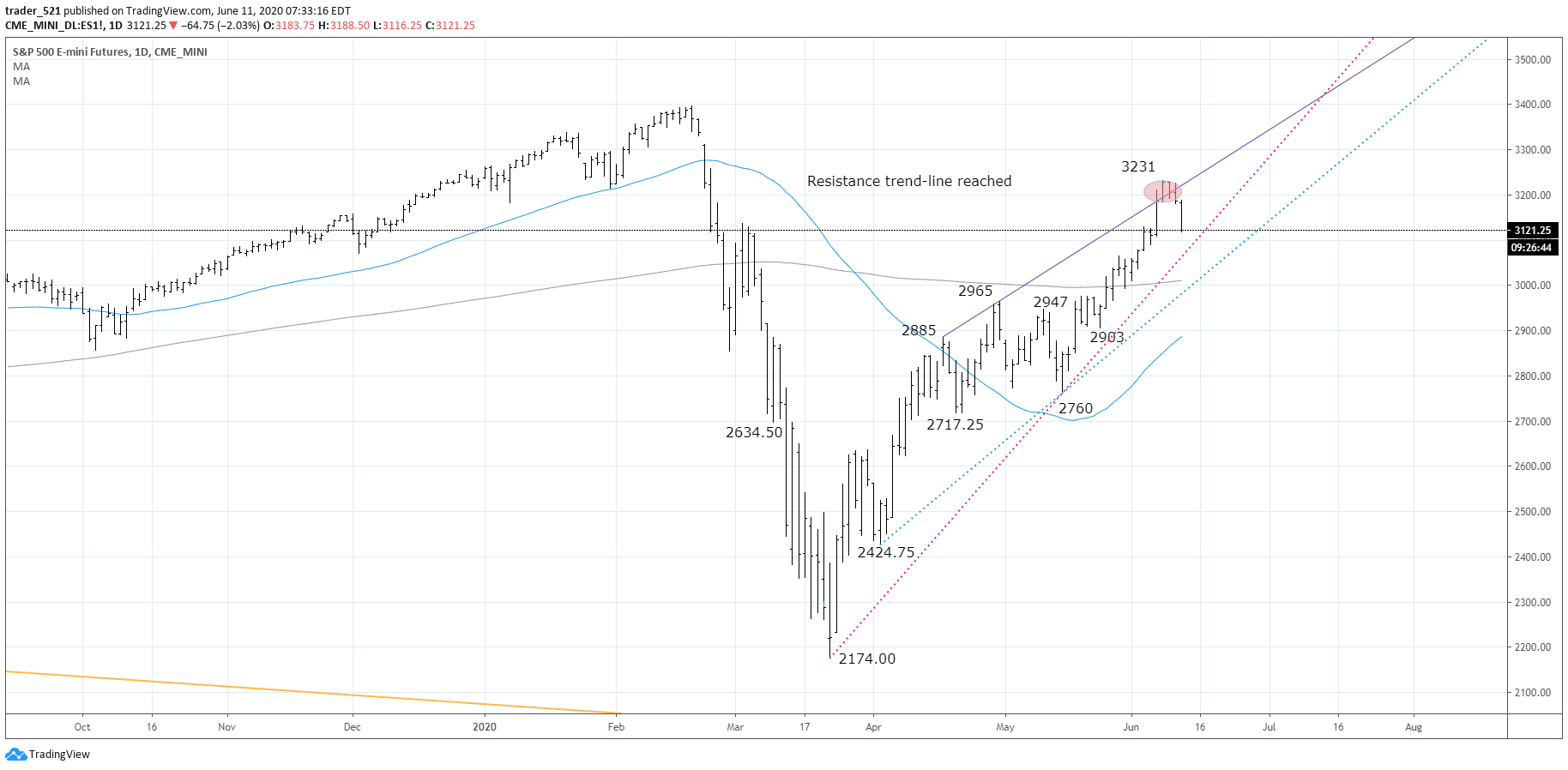 Europe is bouncing with the SPX futures and looks ok for now. FTSE +1.29%; DAX +1.49; CAC40 -2.36%. Asia is mixed as it has digested the US market drop and has bee in decline with relatively slow move downside.
We are not expecting increasingly important news today but watch the volatility in the morning as some gaps might trigger interesting setups. Watching some recent IPOs like VRM, ZI, and the new release AZEK that should start trading today.
https://www.investing.com/economic-calendar/
Commodities: Gold Futures- (/GC) is feeling ok with a light increase of 0.2%. No reason to for a trade right now so avoid. Crude Oil (/CL) set a local low at 34.48 and is trading in the positive zone now +0.33%, also not the best sector to consider.
IPO to consider today is AZEK – Read more in the article and consider watching it for a day trade.
https://www.marketwatch.com/story/azek-is-going-public-5-things-to-know-about-the-maker-of-decking-patio-and-other-outdoor-products-2020-06-11
For more ideas, market videos and analytics, sign up to our premium room: https://www.asktraders.com/stocks-live/