Despite the lack of movement in markets so far this morning, in part due to the bank holiday in the UK and Europe, we have seen gold hold above the key $1684 level.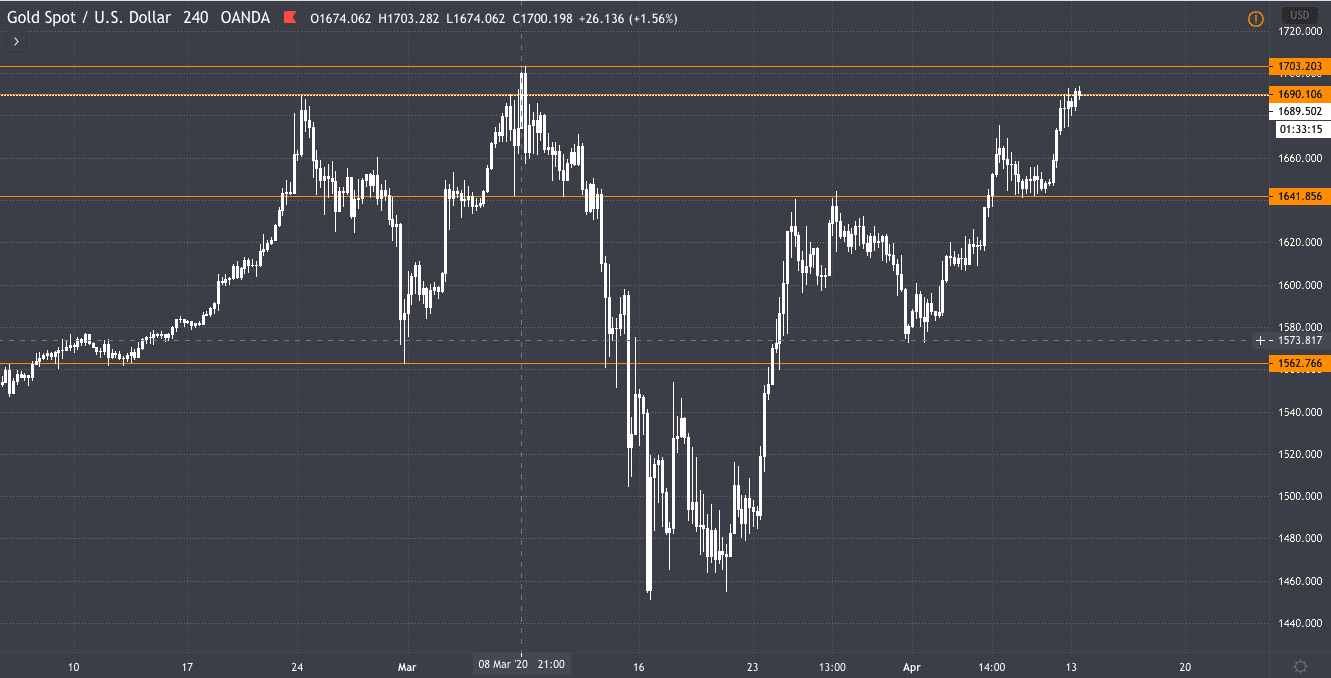 Investors are still wondering whether the yellow metal will see its price surge past the $1703 level or if an inevitable new bout of risk-off in markets will see gold prices fall as they have done of late.
China has reported its highest rise in cases of the coronavirus, with 108 new cases. China has said ninety-eight of the cases were imported. The US death toll has now overtaken Itay to become the highest worldwide and Russia have also said they have seen a significant rise in cases.
However, the death toll in Italy, Spain and France has been reducing, while Australia and New Zealand seem to be "flattening the curve".
My view on gold
My view is that we will see a break of the $1703 level this week.
As mentioned many times previously, I am of the opinion that gold is acting in a similar way to the 2008 global financial crisis, and we could see a significant rise in the coming months. As the saying goes:
"History doesn't repeat itself, but it often rhymes."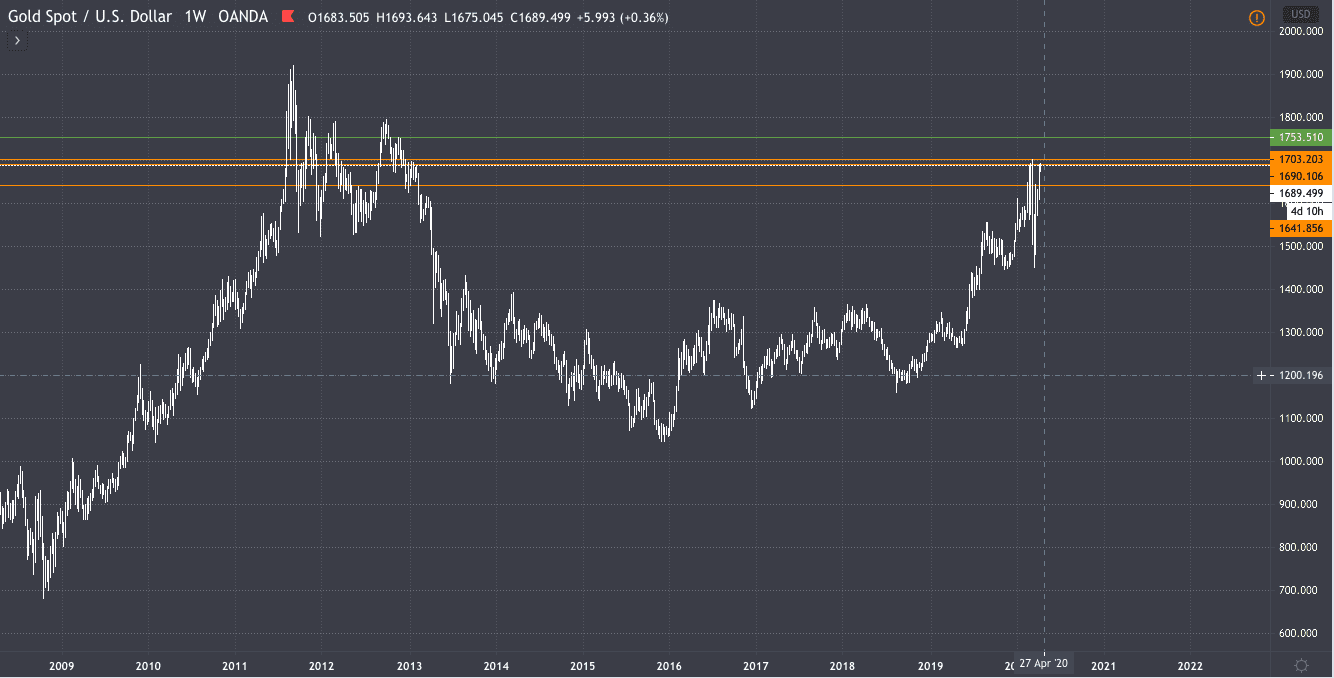 From a macro perspective, a further fall in stock markets will see a flock to gold as a safe-haven, and on a technical level, I will now be targeting the $1751 level.