FX Market
Overnight a sense of risk-off crept back into the markets that saw the dollar, yen and Swiss franc strengthen.
The change in sentiment came after the IMF report that predicted the global economy would contract by 3% 2020, a downturn not seen since the great depression in the 1930s.
We also saw Australian Consumer confidence drop well below expectations overnight, which contributed to the turnaround, which we predicted yesterday.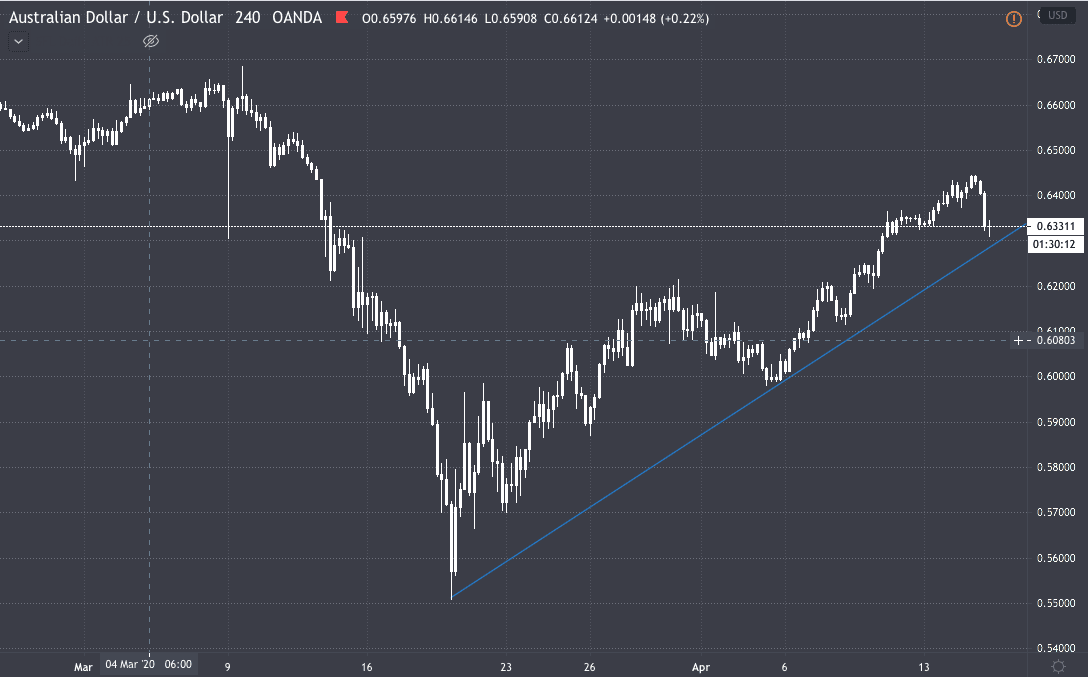 After reaching highs of 0.6444, the price fell after the data release and has since continued downwards, currently trading at 0.6316, down over 100 pips from recent highs.
As we see more worry come back into the markets and Q1 earnings-reports are released, I am expecting to see more money flow again into safe havens like the USD, JPY and CHF.
Equity Markets
European markets have moved lower this morning, following the overnight Asia session where markets also fell.
As the first few earnings reports have started to be released, we have seen equity markets also change sentiment as investors try to protect their capital ahead of any possible big shocks to the market.
The DAX is currently trading at 10,474 having opened at 10,678, and the FTSE 100 is currently trading at 5,661 having opened at 5,791.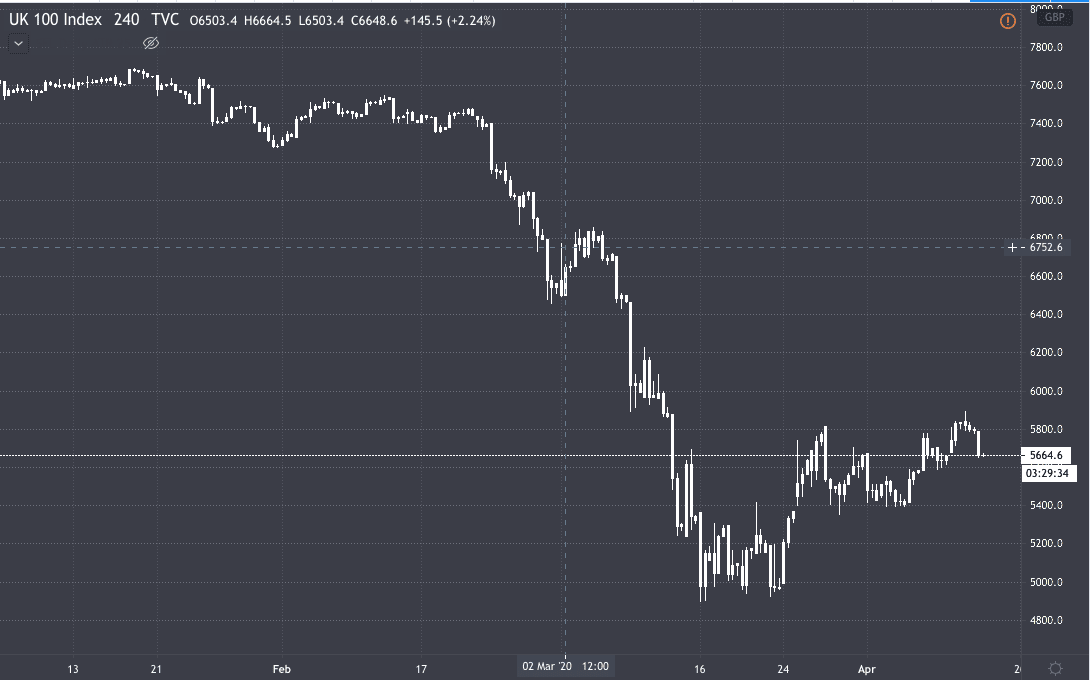 The current environment and financial impact of the COVID-19 virus are making it hard for traders, investors and analysts to predict how companies have been affected.
Even though President Trump announced that he is considering reopening the economy in May, it didn't have a significant impact on the markets.
Yesterday did see the three major US indices rally with Tesla driving the Nasdaq higher. The electric vehicle company is now up by 65% for the year-to-date.
We are expecting further volatility today as markets digest reports from banks such as Citigroup, Goldman Sachs and Morgan Stanley, while US retail sales are also set to be released.
Oil
Oil has continued trending lower as the market deems the recent record cut to be insufficient.
Despite comments from oil ministers and heads of states attempting to boost oil prices, we have seen the market continue to fall, with WTI crude currently trading at $19.79, breaking below the key level at $19.92.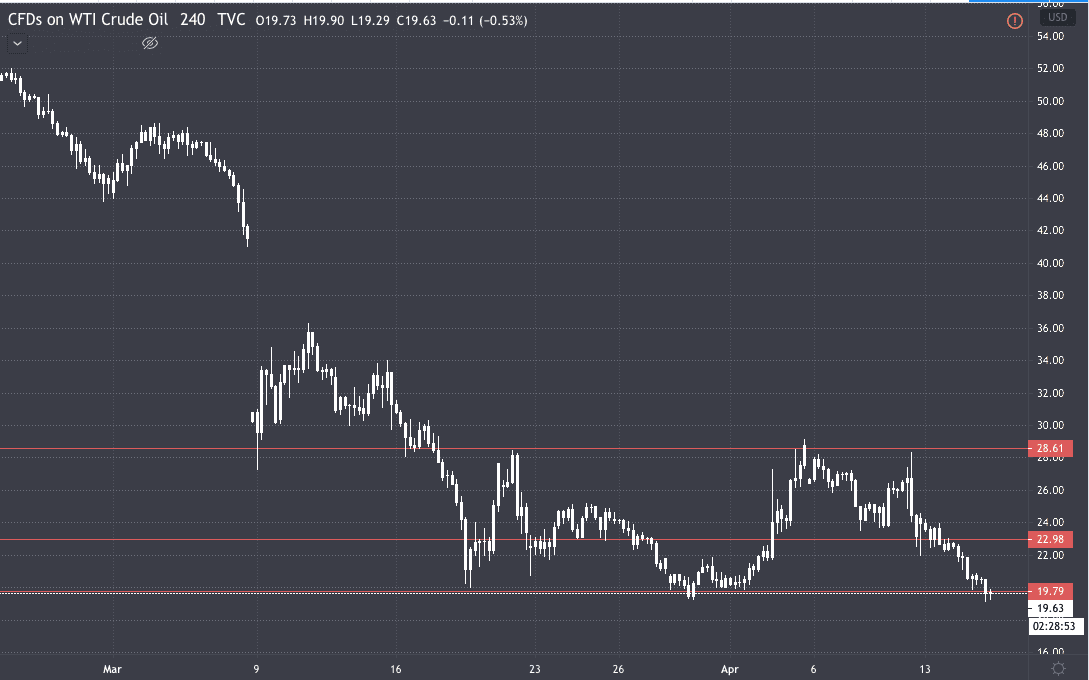 In my view, oil is starting to look cheap at current prices and with countries beginning to ease lockdown restrictions we may see prices start to pick-up again.
What To Look Out For:
Earnings Reports – Keep an eye on today's earning reports (mentioned earlier), lower than anticipated results should see further worry for investors and flights to safe havens.
US Retail Sales – With US retail sales released today, this is another significant data point to keep an eye on. As with the earnings reports, any shocks in the data will see increased volatility in markets.