Shares of exploration firm Wishbone Gold are gaining on Tuesday after the company announced it has signed a deal to acquire 100% ownership of the 92.19 square kilometres Cottesloe Project in the Patersons Range region of Western Australia.
Wishbone has signed an exclusive option to acquire the Patersons Range Project and has agreed to issue Alta Zinc Limited 600,000 new ordinary Wishbone shares, at a price of 14p per share equating to £84,000, in consideration for the option.
If Wishbone goes ahead with the deal they will pay a cash payment of £35,000 to Mining Equities Pty Ltd and issue them 600,000 new ordinary Wishbone shares and Mr David Lenigas 300,000 new ordinary Wishbone shares. The 900,000 new ordinary shares are worth £126,000, bringing the total consideration to £245,000.

The company said the silver potential at the Cottesloe Project is "exceptional" and more than doubles its exposure in the Patersons' gold-rich province, increasing Wishbone's tenement holding to 159 km2 from 67 km2.
According to Wishbone, Cottesloe consists of one granted exploration license E45/4543 and is considered highly prospective for precious and base metals.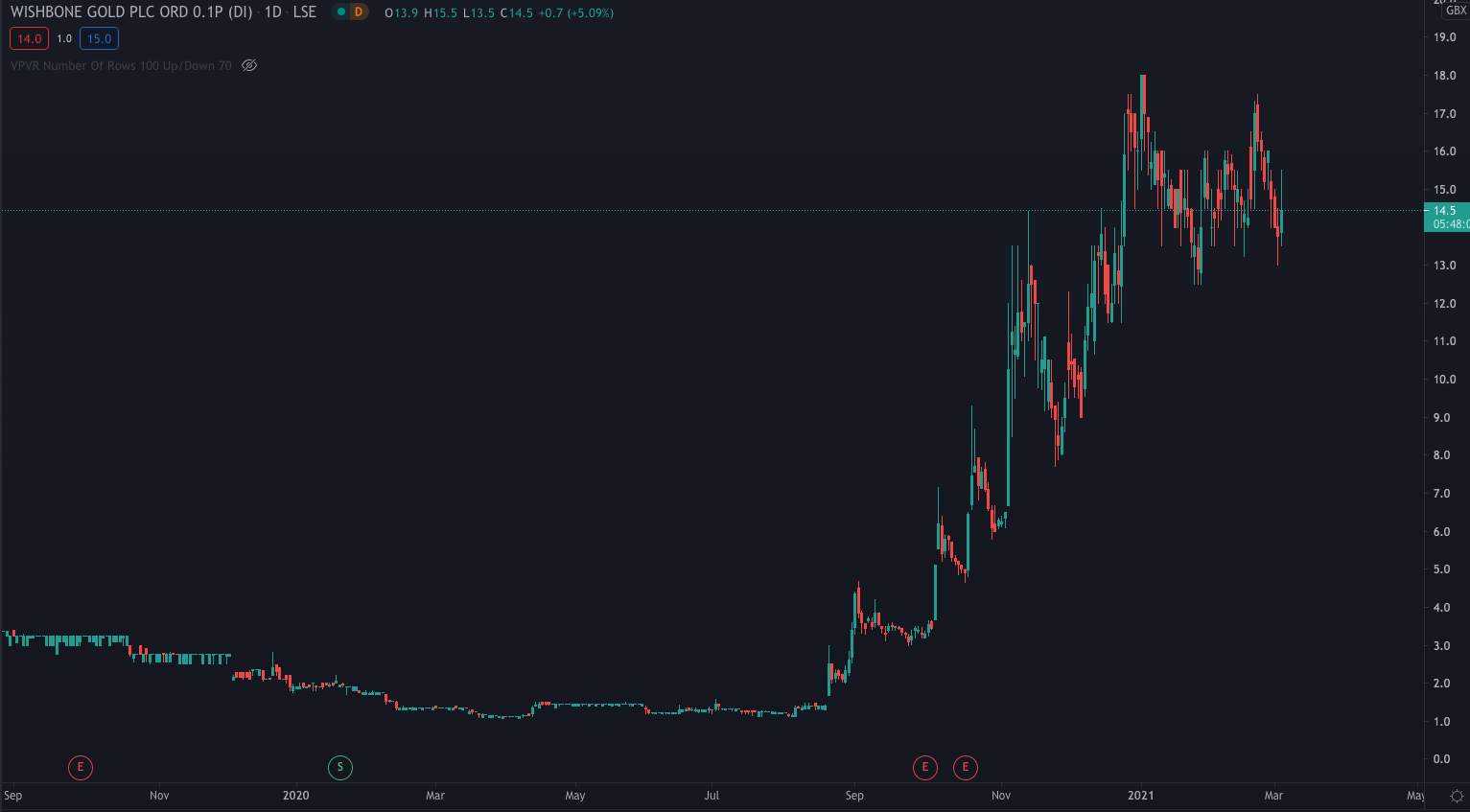 "The silver potential is exceptional here at Cottesloe," stated Richard Poulden, Wishbone Gold's Chairman.
"We see the potential for Cottesloe to host both precious metals and base metals as very high, based on historic data available through the Western Australian Government archives," added Poulden.
Early in the Tuesday session, Wishbone's share price reached a high of 15.5p. It is currently trading at 14.5p, up 5.09%.
Should you invest in Wishbone Gold shares? After a fall from the $2,000 level, could gold be set for another run higher? If you're a gold investor, you won't want to miss out on these stocks… Discover which companies our analysts are focusing their attention on for the coming months. If gold does move back to $2,000, these companies could see significant gains…