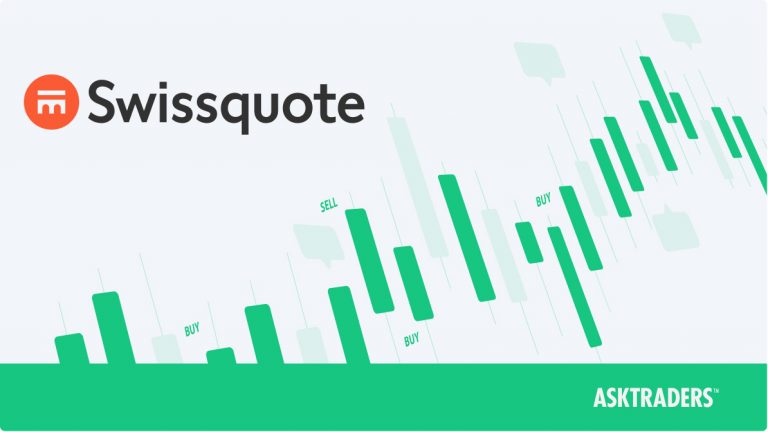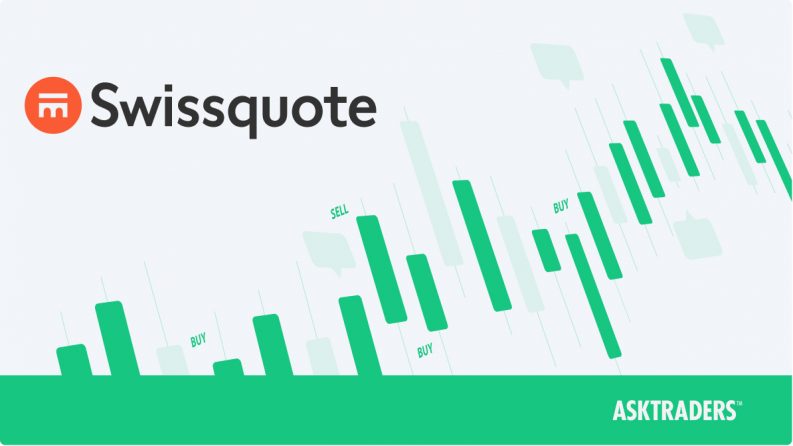 Having been set up long before online trading ever entered the mainstream, there are few brands with as much clout as Swissquote. Swissquote first became operational in 1996 when it became one of the first brokers to offer access to low-cost trading on the Swiss Stock Exchange. Since these relatively humble beginnings, Swissquote has truly gone from strength to strength and is now one of the most well-established brands – particularly in continental Europe, where it has a sizeable chunk of the market share of retail traders.
What is it about the Swissquote brand that has given it so many loyal followers and that has enabled it to maintain its user base in an increasingly crowded market?
As you will see in the review below, while Swissquote does not necessarily offer rates that compete with some of the lowest-cost brokers out there, the Swissquote platform is packed full of additional features that keeps its client base loyal. This includes not only the bespoke trading platform Advanced Trader, as well as a number of other platform-specific trading tools and features, but also its industry-leading robo advisory service. When you add into the mix Swissquote's stellar reputation for customer trust and safety, trading with this broker is an easy choice to make.
With that said, if you are looking for a forex and CFD-focused online brokerage with the option to add some cryptocurrency trading into the mix, you could do a lot worse than setting up an account with Swissquote. Although not the most competitive in terms of pricing, what it lacks in this department is more than made up for by the overall quality of the trading experience it provides.
Swissquote Review Navigation
#

Forex
| | | | |
| --- | --- | --- | --- |
| Min Deposit | App Support | Max Leverage | Trading Fees |
| $1000 | Good | 1:100 | Low |
Out of all the trading options available on the Swissquote platform, forex is where it really shines. Currently, users can trade an extensive range of major and minor currency pairs, which also covers exotics and emerging currencies. Even better still, users can also trade a number of forex and precious metals crosses. Overall, the selection of currency pairs is really solid and more extensive than even some of the biggest brokers around. In total, users of the Swissquote platform will be granted access to over 80 currency pairs. Additionally, Swissquote has access to a network of Tier 1 banks and various regional non-bank liquidity providers, which means that the broker will never struggle to provide access to liquidity.

#1

CFDs
| | | | |
| --- | --- | --- | --- |
| Min Deposit | App Support | Max Leverage | Trading Fees |
| $1000 | Good | 1:50 | Low |
Swissquote continues to impress with its selection of CFDs. The broker provides access to a range of CFDs, which includes stock indices, bonds and commodities. The selection of indices CFDs includes the US500, DE30 and US100, while the bond indices include USBDN, BUND and LGILT. Swissquote is particularly strong when it comes to commodities CFDs, with over 20 available to trade. This includes USOIL, UKOIL and NG. Although not quite as extensive as some of the other CFD-focused brokers, Swissquote has nevertheless put together a decent selection that should suit the needs of most intermediate or beginner traders. While Swissquote still comes across as very much a forex-focused broker, there is enough variety here to balance out your portfolio with some CFD trading options if desirable.
#2

Stocks
| | | | |
| --- | --- | --- | --- |
| Min Deposit | App Support | Max Leverage | Trading Fees |
| $1000 | Good | 1:50 | High |
In terms of what stock trading options Swissquote offers, once again, the selection is more than adequate. Although not the most extensive, Swissquote appears to have taken a more measured approach to building up its stock offerings. Swissquote provides access to stocks and equities that are traded on the Swiss, European, North American and Asia-Pacific stock exchanges. Swiss stocks include those offered on the SIX and BX exchanges, while on the European side, it includes access to Euronext, LSE, Deutsche Börse, and a number of other major EU stock exchanges. On the North American side, users have access to equities listed on the NYSE and Nasdaq, as well as a selection of blue-chip stocks listed on the Canadian TSX. Finally, 14 stock exchanges are covered for the Asia-Pacific region, which includes both the TSE and SEHK.
Overall, the stock trading options available are pretty solid and should suit the needs of most intermediate traders. We were particularly impressed by the various analysis tools to which Swissquote provides access – these improve the stock trading process overall. We were particularly impressed by the stock screener tool, which allows you to easily compare the various stocks options available to you based on your investment preferences. Regardless of whether you trade stocks for growth, value or maximal momentum, Swissquote has you covered.
#3

Social Trading
| | | | |
| --- | --- | --- | --- |
| Min Deposit | App Support | Max Leverage | Trading Fees |
| $1000 | Good | 1:100 | Mid |
In recent years, social trading features have become increasingly common on the major trading platforms. These are popular, as they not only allow you to connect and interact with a community of traders but also give you the option to follow the investment strategies and patterns of successful traders. Particularly for beginners, social trading tools are a useful way of learning trading and investment strategies from your peers.
Although social trading tools have become increasingly common, the degree to which brokers support them varies greatly. In terms of how Swissquote performs in this regard, it is very much in the middle of the pack. Currently, Swissquote does support some basic social trading functionality, though it is not as extensive as other similarly sized platforms. Despite not having developed bespoke social and copy trading tools, users of the Swissquote platform are provided with access to the MetaTrader 4 (MT4) and MetaTrader 5 (MT5) platforms where limited social trading functionality is supported. Both the MT4 and MT5 platforms support expert advisor and copy trading functionality. Although basic, this should suit the needs of most users. Going forward, however, it would be good to see Swissquote develop its own social trading tools, which would help it to compete with some of the leaders in this space.
#4

Crypto
| | | | |
| --- | --- | --- | --- |
| Min Deposit | App Support | Max Leverage | Trading Fees |
| $1000 | Many | 1:1 | Mid |
Along many other brokers, Swissquote has started to provide users of the platform with cryptocurrency trading options. As one of the fastest-growing sectors in the online trading space, this is really good to see. Currently, Swissquote provides support for a total of 12 cryptocurrencies: Bitcoin, Ethereum, Litecoin, Ripple, Bitcoin Cash, Chainlink, Ethereum Classic, EOS, Stellar, Tezos, Augur, and 0x.

In terms of how this stacks up against the competition, Swissquote obviously does not perform as strongly when compared to a cryptocurrency-focused broker. Nevertheless, when compared to other forex and CFD-focused brokers, the selection on offer by Swissquote is about average. While it is not necessarily a selection that will suit the needs of a trader who wants to exclusively trade cryptocurrencies, if you are a CFD and forex-focused broker looking to diversify your portfolio, you will be more than happy with what it has to offer. Also, the spreads on offer are not the most competitive – better rates will be available with a cryptocurrency-focused broker.
#5

Robo Advisor
| | | | |
| --- | --- | --- | --- |
| Min Deposit | App Support | Max Leverage | Trading Fees |
| $1.000 | 20 | 1:1 | Low |
The most notable bonus offer that Swissquote provides is its robo advisory service. This allows you to automate your investment portfolio and provides bespoke investment guidance to do this. The robo advisor will constantly monitor your portfolio based on your risk profile and investment preferences, which includes designing and executing a tailor-made investment and asset allocation strategy. Best of all, the robo advisory service is relatively low cost at between 0.75%-0.45%, depending on how much you invest. This rate compares well to the other major robo advisory services out there.
What did our traders think after reviewing the key criteria?
Swissquote Fees
Overall, the costs of trading on the Swissquote platform are average. As was mentioned earlier, Swissquote does not provide the most competitive spreads that we have seen on either its CFD or forex offerings. Particularly when compared to a number of the budget brokers, the overall cost of trading seems quite high. Commissions on stocks and ETFs are quite high when compared to some other brokers, but this should be balanced out by the relatively low costs of trading CFDs and forex currency pairs. This is definitely something to bear in mind, as if you prefer forex and CFD trading, the costs might not be too much higher than the industry average.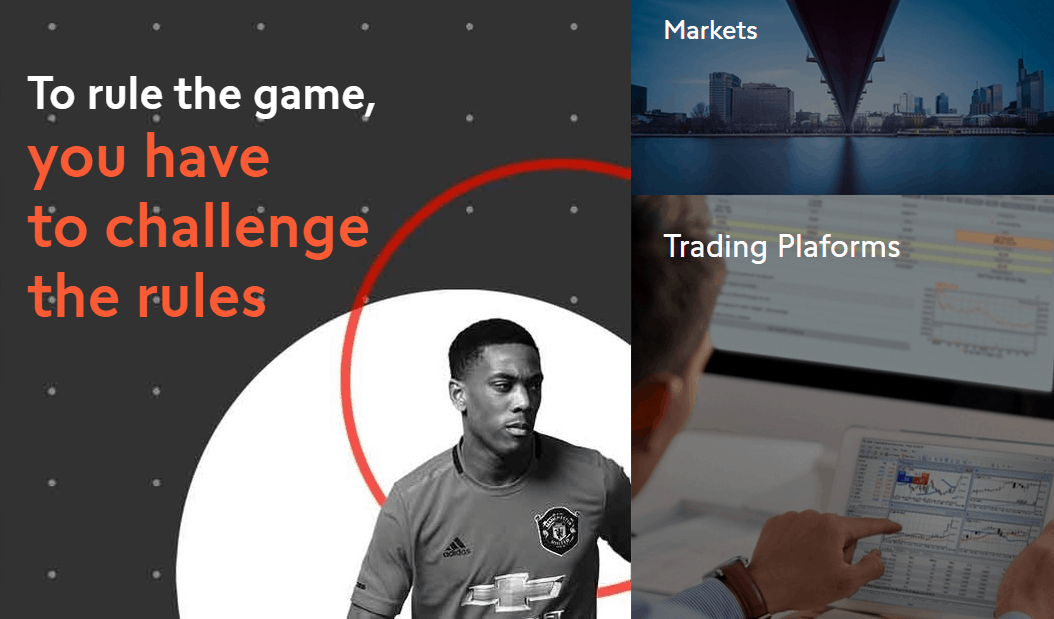 The level of service that Swissquote provides is incredibly high, which is why users of the platform end up paying a slight premium. It should also be noted that Swissquote is incredibly open and transparent when it comes to setting out the pricing structure it has in place, which is in stark contrast to a number of other brokers out there. This means that it is easy to see exactly how much you will get charged on a particular trade before executing.
Account Types
Swissquote has a number of account options available to users of the platform, each of which is suited to different kinds of trader. In total, there are four account options: Standard, Premium, Prime, and Professional.
The Standard account gives you access to spreads from 1.7 pips, with no commissions to be charged on forex or CFD trades. The Premium account has slightly lower spreads from 1.4 pips and is currently the most popular account type. The Prime account starts from 1.1 pips, with zero commissions on forex and CFD trades. The main difference between the account types relates to the minimum deposit you make. The Standard account has a minimum deposit of $1,000, which increases to $10,000 for the Premium account and $50,000 for the Prime account.
Additionally, there is a Professional account, where a bespoke pricing structure can be negotiated directly with Swissquote. This gives you the option to get access to custom spreads and a unique commission structure.
Overall, we were reasonably impressed with the account options on offer. The main limitation is that most competitive spreads on offer come with a high minimum deposit amount of $50,000, which will be out of reach for most traders.
Platforms
Out of everything that Swissquote has to offer, it performs the strongest when it comes to the trading platform itself. It is clear that trading technology is something that Swissquote takes very seriously, which comes across in the various trading platform options it makes available to users.
In addition to the MT4 and MT5 platforms, Swissquote has also developed a bespoke trading platform that is tailored to the specific needs of its users. The web-based eTrading platform is custom designed from the ground up, and combines a highly intuitive, user-friendly interface with all the tools you need to make trades in real-time. The basic functionality of the eTrading platform can be expanded through the use of widgets, which give you total control of your investment portfolio and make executing trades incredibly easy. It also combines an integrated watchlist, a trend radar, and a newsfeed, which gives you all the tools needed to keep on top of the latest market data.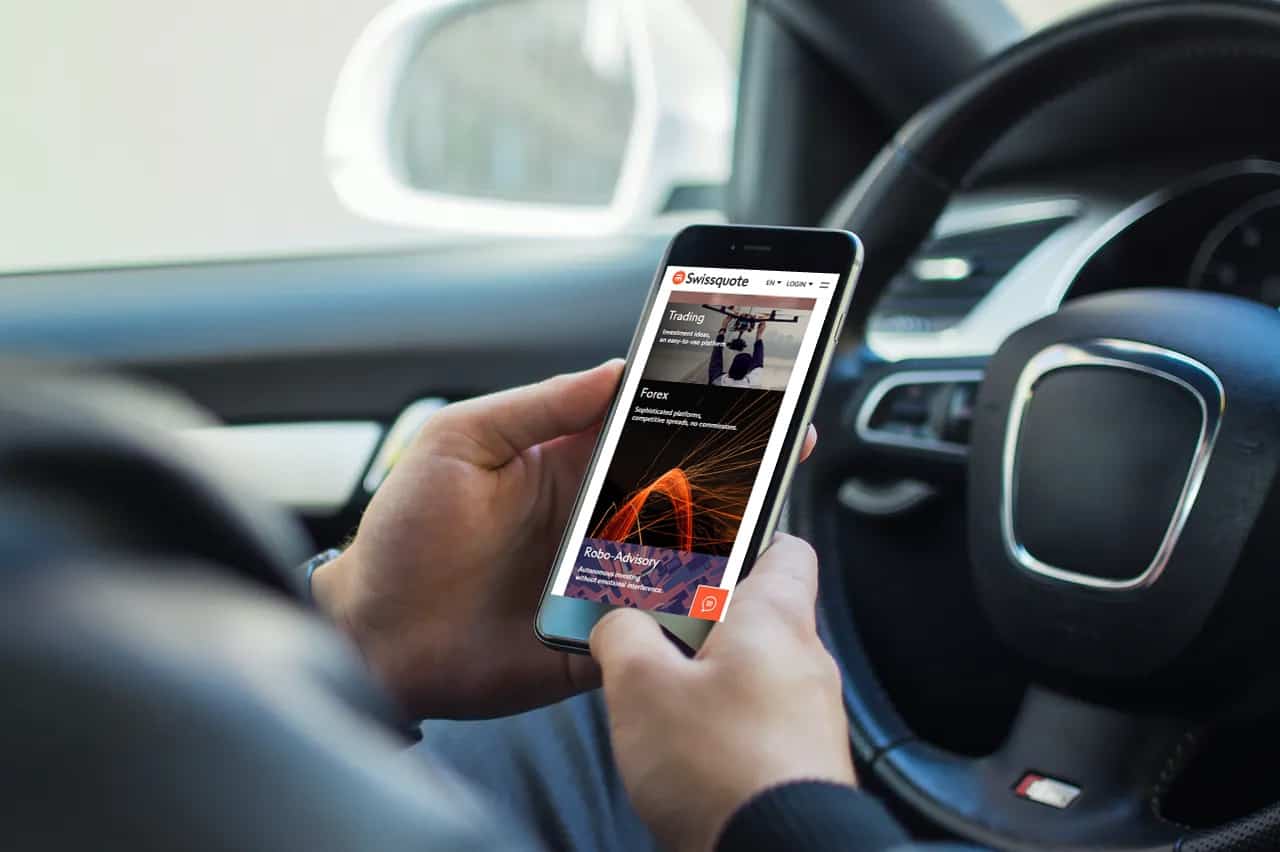 In addition to the web-based trading platform, Swissquote has developed a bespoke desktop trading platform called Advanced Trader. Once again, this is a custom-built trading platform that combines an intuitive interface with advanced charting and analysis capabilities. Advanced Trader is packed full of charting tools, technical indicators, and various other trading tools – these give you total control of your trading portfolio. We also really appreciated how customisable it was, which makes it an attractive alternative to MT4 and MT5.
Usability
Overall, Swissquote is a very intuitive and easy-to-use trading platform. Both the web-based eTrading platform and the desktop-based Advanced Trader are clearly built with usability in mind and are perfectly suited to the needs of traders of all skill levels. The only criticism we could make relates to the main Swissquote website, which feels a little cluttered at times. This is not a major negative, however, as the actual trading experience is what counts – and this is where Swissquote performs well. Although it does not necessarily market itself as a beginner-friendly trading platform, Swissquote is perfectly suited to traders of all skill and experience levels.
Customer Support
If you need to get in contact with a member of the Swissquote customer support team, you will be pleased to know that the broker performs very strongly in this department. If you have an issue with your account, your first port of call will be the 'Customer Support' section of the Swissquote website. This contains a number of different contact options depending on the type of query you have, as well as a comprehensive FAQ and troubleshooting section.
The FAQ section is very well-resourced and all the information is up to date and of a very high quality. If this resource is not able to address your query, you can then use a number of contact options to reach out to the customer support team. Although email, phone and fax are available, the most efficient option is the live chat box embedded in the website itself, which gives you direct access to a member of the team. Generally speaking, the customer support staff are efficient and knowledgeable, with queries answered quickly. Customer support is provided in over 10 languages, with the lines staffed between 08:00 CET and 22:00 CET.

Payment Methods
Unfortunately, when it comes to payment methods, this is where Swissquote performs the weakest. Deposits and withdrawals to the platform can only be made via credit card or its unique eBanking system. Credit card payments will be subject to a 2.2%-2.5% transaction fee, which seems quite high. It is also important to keep in mind that withdrawals can only be made using the eBanking system. Limited support is provided for eWallet, Wire Transfer, and other electronic solutions.
Best Offers
In terms of additional offers and bonuses, Swissquote is very much middle of the road. Swissquote does currently have a referral programme in place, though it is not particularly well advertised. It does appear to come with some decent bonuses, however, so it is worth checking out.
Regulation and Deposit Protection
Currently, Swissquote has regulatory approval in a number of jurisdictions, including the Swiss Financial Market Supervisory Authority (FINMA), the Financial Conduct Authority (FCA), the Monetary Authority of Singapore (MAS) and the Securities and Futures Commission (SFC) of Hong Kong. Swissquote has a clean record with these bodies, and all of the regulatory information is very easy to find on the broker's website. It is clear that Swissquote takes its regulatory commitments very seriously and maintains the highest standards of customer trust and safety.
Awards
As you might expect, as Swissquote has been in operation for well over two decades, it has had plenty of time to earn a number of industry awards. These include a 'Best Swiss Online Broker' award in 2001 and the Thomson Reuters Lipper Fund Award in 2016. Additionally, the Swissquote Advanced Trader platform has earned a number of industry awards.