Founded in 2015 in Munich, Germany, Scalable Capital is now firmly established in the UK as one of the top robo-advisors focusing on bringing investment opportunities to individuals who may not be ready to start active trading.
The company uses a propriety risk management technology system created by Stefan Mittnik PhD, who is a noted academic, and it keeps costs fairly low by focusing on exchange traded funds (ETFs) as investments. This robo-advisor caters to clients with more than £10,000 to invest who want to take a hands-off approach to investing.
If you are interested in how we review Scalable Capital, then read further in this Scalable Capital UK review to determine if the broker will satisfy your investing needs and if it makes sense to open an account with Wealthify today.
Note that this is not a Scalable Capital CFD review, a Scalable Capital cryptocurrency review or a Scalable Capital forex review since the robo-advisor does not offer such trading products to clients at this time.
Scalable Capital Review Navigation
Robo-Advisor
| | | | |
| --- | --- | --- | --- |
| Min Deposit | App Support | Max Leverage | Trading Fees |
| £10000 | 5 | 1:1 | Mid |
Using Scalable Capital's robo-advisor service for passive investing seems quite straightforward, if you happen to have the minimum initial deposit of £10,000 the company requires of investors. The firm's software will create, manage and fine-tune your portfolio while performing risk management using its in-house algorithm.
Scalable Capital uses ETFs to gain access to a wide choice of asset classes from around the world that includes: shares, commodities, real estate, cash, government bonds and corporate bonds. This approach provides diverse investment options while keeping prices affordable and transparent, since ETFs are cheaper to trade.
Scalable Capital uses its proprietary algorithm to select among over 1,500 UK ETFs, electing to buy or sell them as their markets shift. Instead of using human investment managers to monitor risk, this robo-advisor uses a scientific and technological approach to inform its risk taking and management decisions.
What did our traders think after reviewing the key criteria?
Scalable Capital Fees
Scalable Capital aims to provide a full investment service at a fraction of the cost to its clients. The firm does a good job of making its fees transparent on its website here.
You will basically pay 0.91% per annum for investment services, irrespective of your investment amount.  This total fee includes a 0.59% management fee for Scalable Capital and a 0.16% custody trading for Winterflood Securities, plus another 0.16% per annum for product costs charged by ETF providers.
If you require personal financial advice, Scalable Capital provides a free initial consultation with a personal guide over the telephone. Upon request, this can be followed by a detailed recommendation that costs £200 and includes a suitability report customised to your financial situation.
Account Types
Scalable Capital supports all UK residents over the age of 18 in opening a basic General Investment Account (GIA).  The firm also provides Self-Invested Pension Plans (SIPPs) for those looking to invest for retirement.
Furthermore, Stocks and Shares Individual Savings Accounts (ISAs) are available for those who qualify where you can invest as much as £20,000 each tax year without paying capital gains or income tax on its earnings. Withdrawals are possible at any time, but you can open just one Stocks and Shares ISA per tax year.
You may also be able to transfer an existing ISA, so when you open a new ISA portfolio with Scalable Capital, you will be given the choice to transfer ISAs from this year and/or previous years. Transferrable ISAs include Stocks and Shares ISAs, cash ISAs or Innovative Finance ISAs.
Platforms
Once you select and create an account, Scalable Capital creates a portfolio for you that it then closely manages and adjusts when necessary. You will be able to get personalised advice about the risks involved, as well as the tools you will require to monitor your account's performance.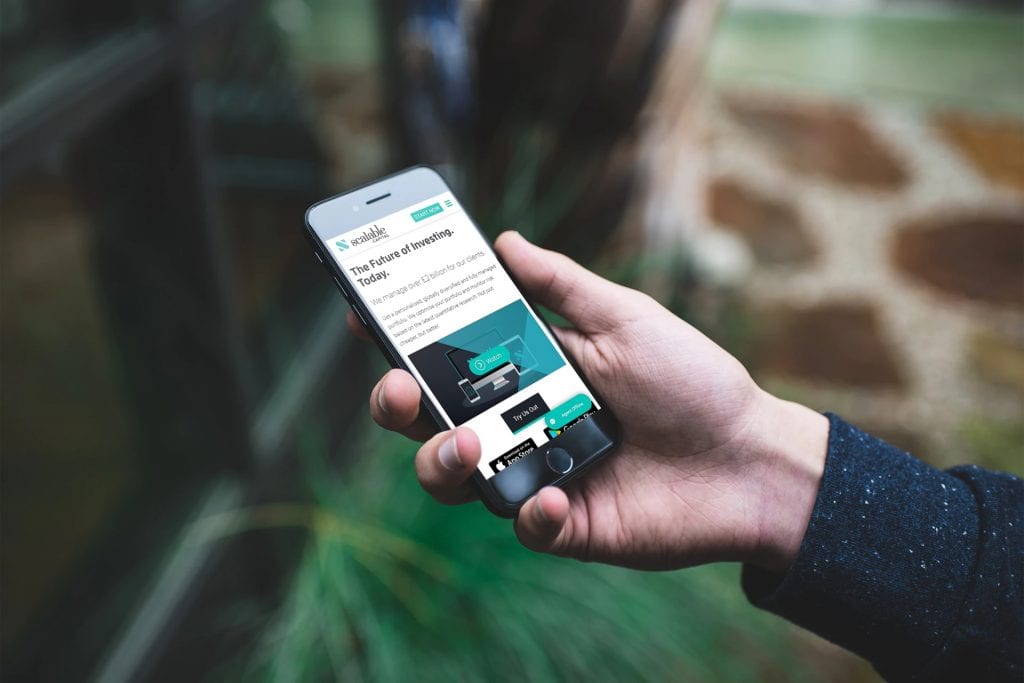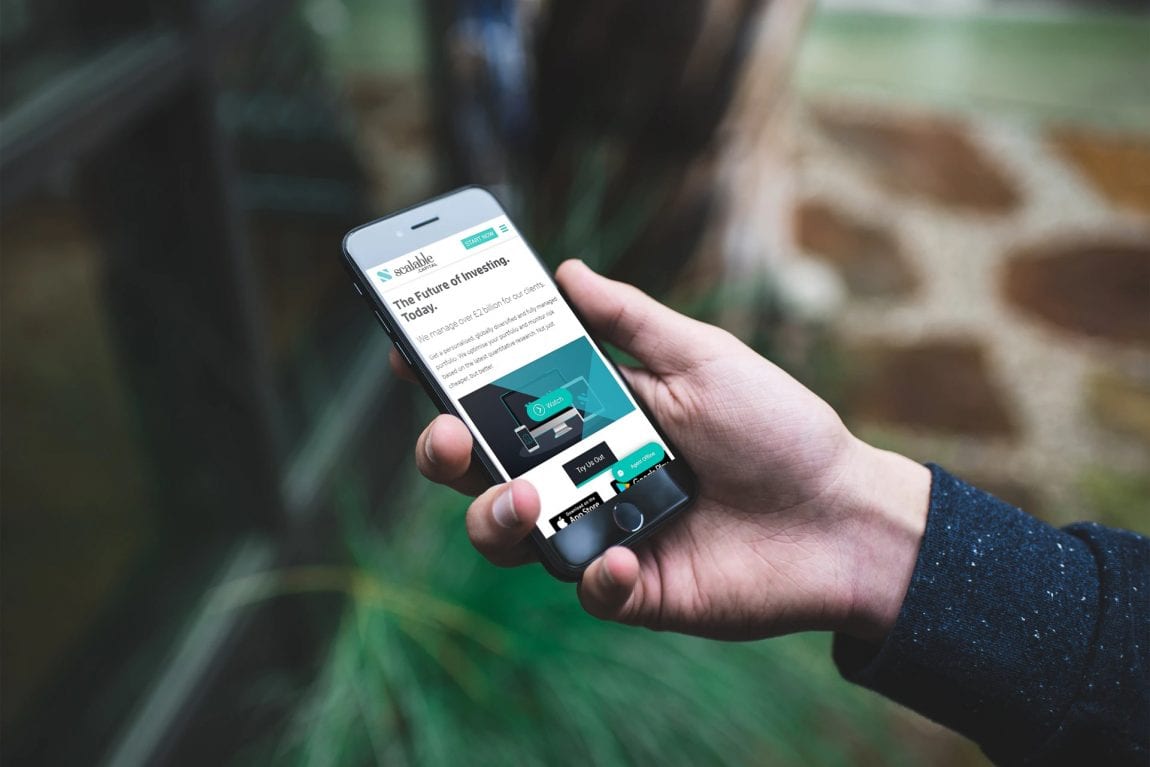 Although you cannot change the investments in your portfolio, you can update your goals, financial situation and experience in a way that may result in a new investment strategy being implemented for you in your portfolio.
Since Scalable Capital does all of the trading for you while you get on with your life, you probably just need to check how your investment account is doing from time to time. You can also review your current asset allocation percentages and see what fees you are being charged.
To do this, you can either use the online dashboard at Scalable Capital's website or its mobile app that is available for download on iOS and Android devices. A screenshot of the app's Current allocation screen is shown below. It uses colours, boxes and percentages to display what portions of your funds are presently invested in what asset types.
You can also use the app to set up payments and withdraw money or to speak to a Scalable Capital advisor via its in-app chat feature.
Usability
Scalable Capital's official website is well laid out and easy-to-read. It has a helpful set of tabs with drop down menus at the top linking to basic topics you might be interested in.  The robo-advisor also provides a helpful FAQ, as well as transparent details about its fees.
The Scalable Capital website has these tab options: How We Invest, Why Scalable, ISA, SIPP, FAQ, Advice, Content Hub and About Us. This provides a decent sense of how the site is organised, and the associated pull-down menus give more detailed information to help with site navigation.
Each page also has Login and Invest Now buttons at the top right in case you want to open an account after reading this Wealthify review.  The website has a blog written by financial experts, and a decent set of interesting videos about the company and its products that are worth checking out.  You can even watch its ongoing recorded webinar series and use an interactive calculator that helps you plan for a better financial future.
Customer Support
Scalable Capital provides customers with the basic contact options on its website you can use for sales enquiries and to get technical support. The company also provides an extensive FAQ you can use to get answers to common questions.
Support options include telephone, a message form, email and live chat. Their phone line is answered by staff between normal UK business hours of 9 a.m. to 6:00 p.m. Monday through Friday, so there is no phone support on the weekends.  A screenshot of Scalable Capital's Contact page is show below.
Remember that customer support staff can help you with service-related matters, but they cannot give financial advice, so you will want to make an appointment to speak to a financial advisor for that purpose.
Payment Methods
Scalable Capital lets clients make initial deposits using either direct debit or a bank transfer. You will also need to register your preferred bank account to be used for payments.
To make a deposit or withdrawal, you first need to log in to your account at the company's website and visit the Deposits and Withdrawals section. Deposits and withdrawals do not incur fees at Scalable Capital, but if you choose Direct Debit, you will need to deposit at least £100 per month on an ongoing basis.
Also, you cannot make withdrawals that leave your balance below the £10,000 minimum Scalable Capital requires you to maintain, so you can either withdraw some amount up to that remaining balance or the entire amount. Expect three business days for withdrawals to reach your bank account.
Best Offers
One of the more comforting features about a robo-advisor like Scalable Capital is that it offers clients the opportunity to get a free initial financial consultation from a real human advisor.  You can just visit the Advice area on its website and click on the Book a Call button to select a time for an appointment with a financial advisor to discuss the best way forward for your investments.
If you then decide to obtain a more detailed analysis known as a "full suitability report" and get advice on the best plan of action given your unique situation after a full review of your current situation and goals, then that will cost you £200. Your personal advisor will also help you implement any of the suggested recommendations you wish to take.
Another good offer is that if you like Scalable Capital's service, then you can recommend the company to your friends via its mobile app or website. Both you and your friend will then receive a £50 reward when a friend signs up.
Scalable Capital also has some social media accounts. The UK robo-advisor's Facebook Page presently has over 15,500 followers, while its UK Twitter account has around 3,500 followers and its YouTube channel has quite a few educational videos posted.
Regulation and Deposit Protection
Scalable Capital's UK offices are located in London, and the firm is duly regulated by the FCA. Since the robo-advisor presently operates within the EU, it also needs to follow the Markets in Financial Instruments Directive II.
That regulatory environment means clients' funds and assets need to be kept separate from the firm's and are held by its custodian bank, Winterflood Securities that is part of Close Brothers Group.  Also, UK investors may enjoy protection against broker defaults of up to £50,000 via the Financial Services Compensation Scheme (FSCS).
With respect to security, Scalable Capital uses modern IT infrastructure to ensure personal data security. Personal details of clients are kept encrypted and safe in an Irish data centre.
Awards
Scalable Capital has received several awards for its excellent automated investment services and its innovative technology over the four years it has been operating, which helps explain why it generally receives favourable Scalable Capital reviews from clients and industry media. Its recent awards include:
Top 6 Best UK Robo Advisers – AdvisoryHQ 2018
Leading Innovation in Investor Engagement – UK Platform Awards in 2017
Top 40 Under 40 awarded to CEO Adam French – Private Asset Manager (PAM) Awards 2017
Financial Innovation of the Year – Online Personal Wealth Awards 2017
CNBC Upstart 25 List – 2017
10 Wealth Firms to Watch in 2017 – Citywire
21 Must-Have Smartphone Apps – Financial News, 2016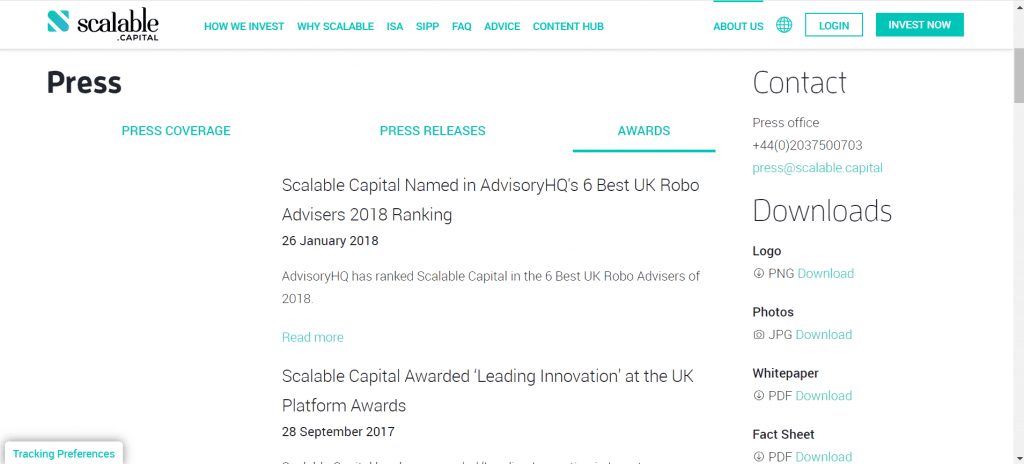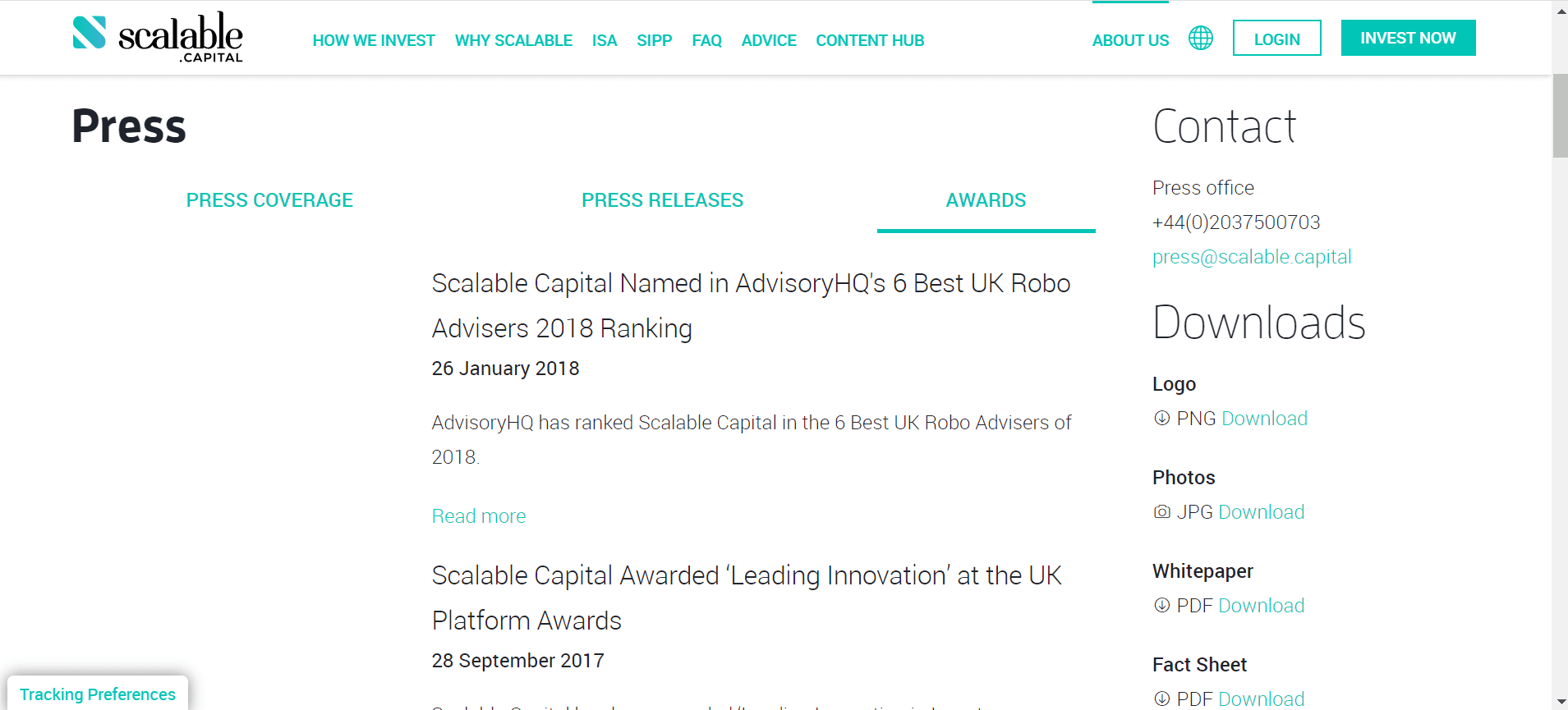 PEOPLE WHO READ THIS ALSO VIEWED: