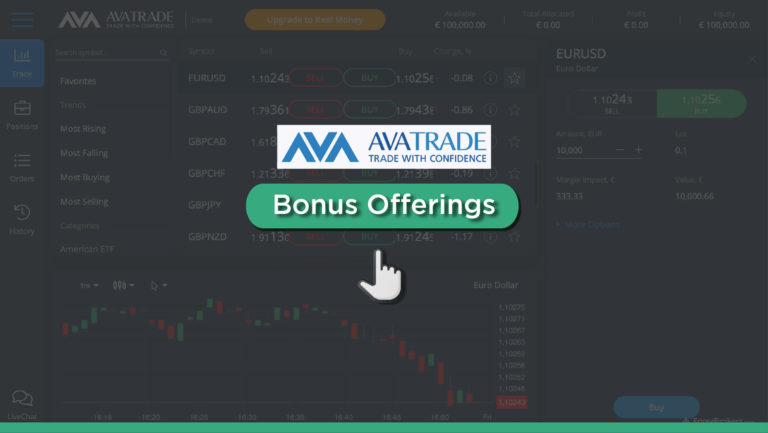 AvaTrade commission and promotions come in a wide variety for its clients, without sacrificing trading conditions. Additionally, they offer a wide variety of tradable products for their clients. In this article, we are going to look at AvaTrade bonuses available for traders.
Welcome bonuses for new clients
Referral bonus
Affiliate partnerships
Other brokerage offerings
Before we get started, take a look at our other AvaTrade guides:
AvaTrade Bonuses
Welcome Bonus
Current promotions offer a bonus of up to 40% of the deposit based on a sliding scale amount. The more you invest as a start, the more you will receive as a reward.
Referral Bonus
AvaTrade offers a referral bonus for signing up friends with their brokerage. The deposit bonus for the referral works on a sliding scale starting at $250-$500, offering a $75 bonus, to $10,000 and up offering a $400 bonus.
Avatrade Welcome Bonus for New Clients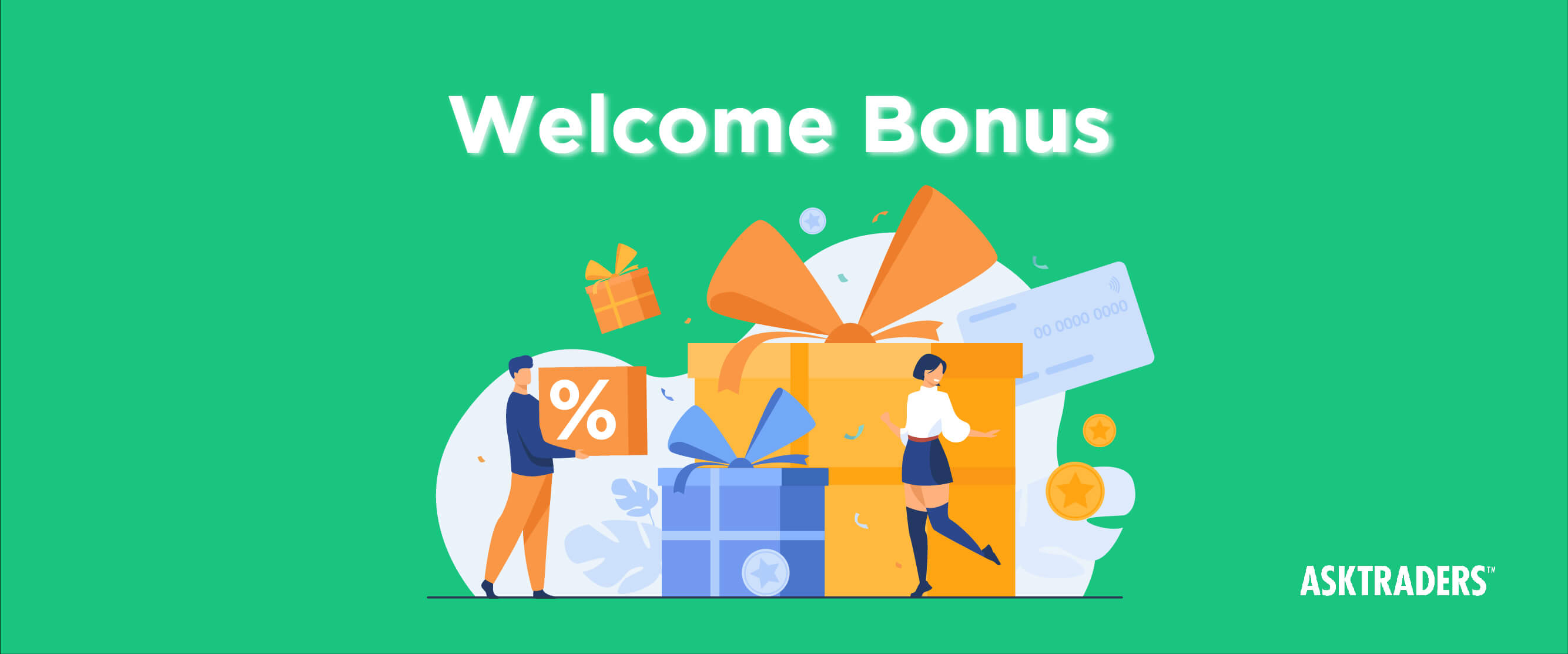 Though not prominently displayed as a major feature, AvaTrade welcome bonus offers new clients an easy way to take advantage of the promotion. However, the bonuses occur on a monthly basis and may not be available at all times.
Current promotions offer a bonus of up to 40% of the deposit based on a sliding scale amount. Matching goes up to $40,000 starting with a deposit of $100, with a maximum of $16,000 possible.
They provide a simple online calculator that allows a client to determine their potential bonus. In a Forex broker comparison of the signup bonuses, AvaTrade offers a hefty commission, though not exceptionally large. Some offer as much as $50,000, while others offer a mere $500.
Coupled with AvaTrade's reputation for a safe and secure platform, the current promotion provides another substantial reason for active traders to join the brokerage.
However, it's important for clients to note that the bonuses are not available in all countries. Clients from the following countries are not eligible for this promotion: France, Bangladesh, China, Hong Kong, Indonesia, Iran, Macao, Malaysia, Mongolia, Pakistan, Taiwan, Thailand and Vietnam.
Of particular importance are the AvaTrade conditions, which stipulate that, in order to withdraw a bonus, clients are required to execute a minimum trading volume of 10,000 base currency for every one base currency within six months.
If a client fails to trade the required amount during this time, the commission will be cancelled and removed from his or her account.
Avatrade Referral Bonus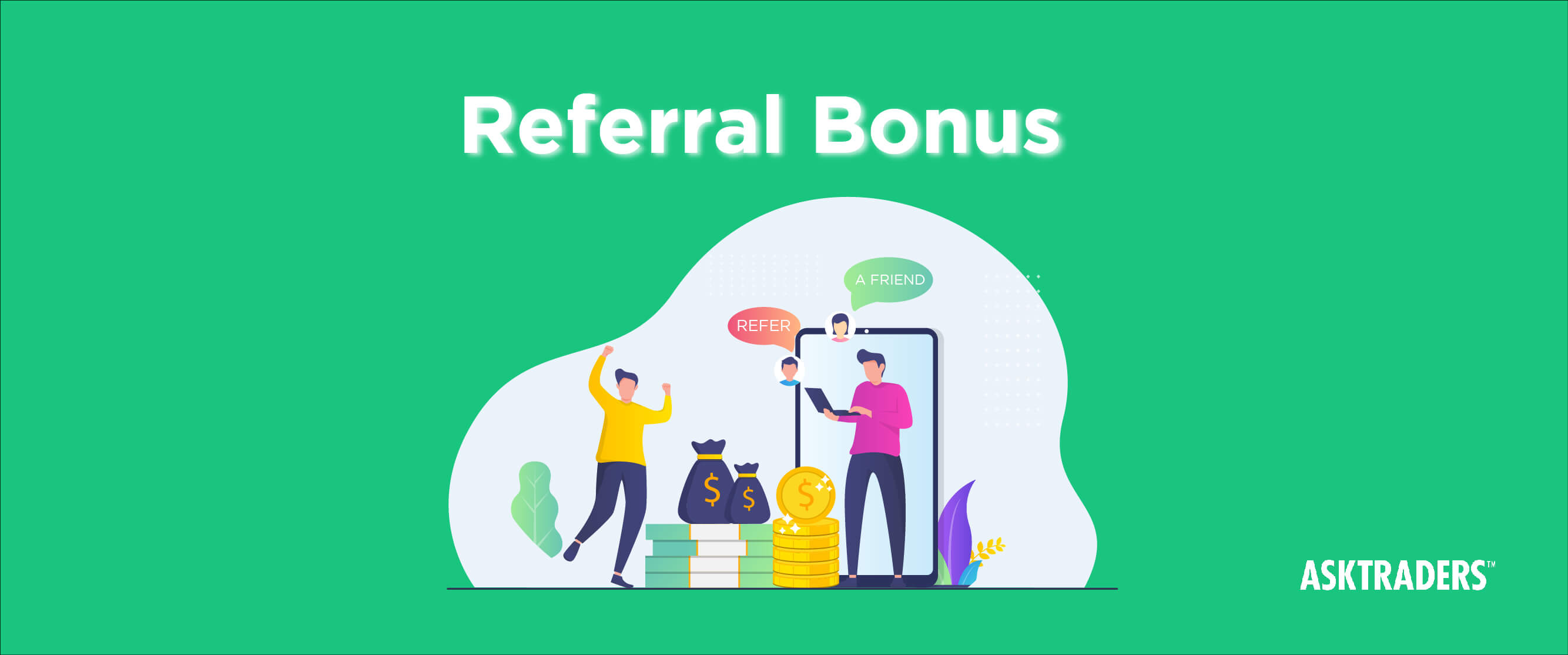 Referral bonuses on offer
From $75 to $400
Sign-up bonuses also available
Similar to other Forex brokers, AvaTrade offers a referral bonus for signing up friends with their brokerage. There is no AvaTrade partner code to submit for credit. Rather, referrals provide AvaTrade with the referrer's full name and trading account number during the signup period.
This can be done through their setup Account Manager. The deposit bonus for the referral works on a sliding scale starting at $250-$500, offering $75, to $10,000 and up offering $400.
As with AvaTrade terms and conditions for the welcome bonus, the same geographic restrictions apply, in addition to a complete verification of the referrals account.
Furthermore, there are a couple of other notable conditions related to the trading volume. A minimum trading volume of 0.10 lots for every $1 bonus within six months must be achieved. Otherwise, the promotion is cancelled and removed from the account.
Additionally, the offer is not valid in conjunction with Ava Partner Affiliate commissions, which is a significant program for AvaTrade. In comparison to the welcome bonus, the referral bonus creates very little incentive for active clients to bring on referrals.
In a Forex broker comparison, the referral bonus structure is similar, offering smaller amounts relative to their signup commissions.
A Forex Broker Bonus Comparison
Traders and investors have a wide variety of choices when attempting to decide who the best Forex broker is. Relative to other companies, AvaTrade offerings come in at the higher end with its current promotion.
Large names like XM brokers offer limited compensation for new clients. Currently, they only offer no fees as a promotional item, rather than a signup bonus. Previously, they had been known to offer up to $5,000.
HYCM currently doesn't list any sign-on promotions but has previously listed bonuses up to 1,000 EUR for a 5,000 EUR deposit in conjunction with an AvaTrade bonus code. Interestingly, AvaTrade not only appears to offer the easiest promotions in terms of setup, but also the largest for their area.
However, AvaTrade doesn't necessarily maintain their offerings for extended periods of time.
Previous promotion periods have offered less, ranging from $5,000 to $10,000. Furthermore, during certain periods of the year, they may alter signup bonuses and tie them to seasonal items and holidays.
However, other brokers offer additional promotions that AvaTrade does not. These can include no deposit bonuses, where you are simply given a commission for signing up an account. Special VIP bonuses and regular customer bonuses reward loyal clients with additional rewards.
Typically, these bonuses require the creation of a VIP account. Lastly, a very common reward related to deposits is the reload bonuses. Here, brokers offer clients additional percentages based on further deposits they make beyond their initial deposit.
Table of Bonus Comparison Among the Renowned Brokers
Broker

AvaTrade

Robinhood

TD Ameritrade

Acorns

Bonus

Welcome Bonus
Referral Bonus

Referral Bonus

Deposit Bonus

Welcome Bonus
AvaTrade Bonus Terms and Conditions
Welcome Bonus
AvaTrade offers welcome rewards for new clients, but in order to receive the rewards, your account has to be funded and fully verified.
Besides, you need to complete the required trading volume within 6 months of the deposit in order to be eligible to withdraw the bonus.
Additionally, if the trading volume is not reached within 6 months, the bonus will be canceled, and these promotions are eligible on all CFD and FX trades. Please note that AvaTrade reserves the right to cancel or reject bonus promotions at its sole discretion.
Payment methods via Skrill and Neteller are not eligible for this promotion, and bonuses will be credited according to the trading platform's base currency.
Referral Bonus
To receive the referral bonus, your friends will have to meet only 2 conditions
A minimum first-time deposit of $500
A minimum of 10 trades (no time limit on the trade positions)
When these conditions are met, AvaTrade will award you a referral fee of up to $250 for every friend you refer.
The reward will automatically be disbursed to the balance of your , and you can withdraw it using the various convenient payment methods AvaTrade has available.
Avatrade Affiliate Partnerships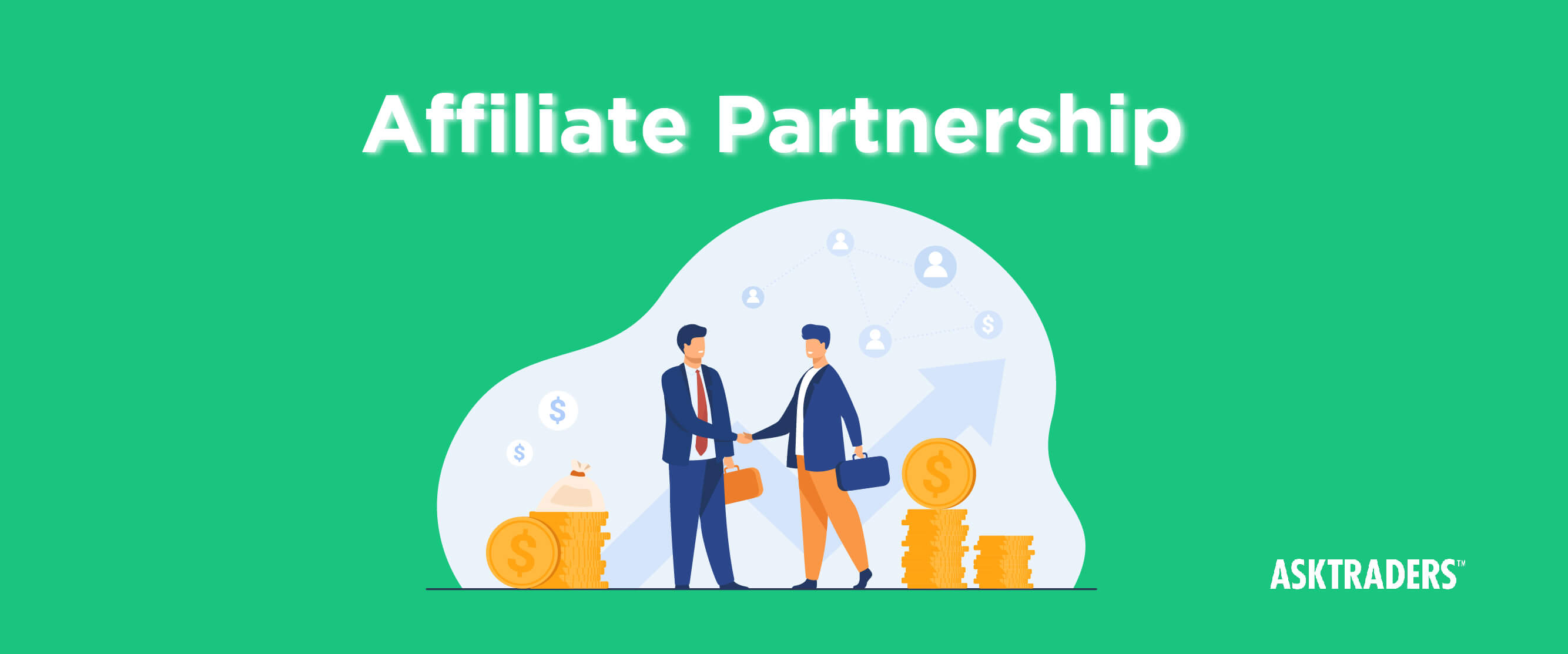 Through five key core structures, AvaTrade allows outside individuals or companies to partner with them. These include broker introductions, online affiliates, trading academies, call centres and service providers.
Broker introduction provides one of the easiest ways of collecting revenues through referrals. This particular partnership only requires an introduction of clients to AvaTrade to receive revenue based on that client's performance and trades.
Online affiliates capitalise on one of the most common marketing programs. Leveraging AvaTrade's promotional materials, traffic referred to AvaTrade allows commissions based on those referrals.
The trading academy allows individuals to leverage AvaTrade's educational material in order to prepare clients to sign up and trade using AvaTrade. Call centres provide a more traditional marketing avenue that allows companies with their own support and marketing teams to partner with AvaTrade to receive referral revenues.
Lastly, technological innovation as a service provider allows users who create new platforms or signal providers to work directly with AvaTrade to receive revenues based on the design and development of their offerings.
In addition to these partnerships, AvaTrade offers marketing tools including landing pages, banners, mailers and widgets. These materials integrate across multiple platforms to promote affiliate businesses and increase their potential commissions with AvaTrade.
Strategic partnerships with online affiliates, trading academies and service providers
Augmented marketing tools
Commission based on referral
Avatrade Affiliate Partnership Commission Plans

AvaTrade partners with individuals in order to grow their client base through four key programs:
Cost per acquisition
Revenue sharing
Dynamic cost per acquisition
Master affiliate
Cost Per Acquisition
The basic cost per acquisition allows for a fixed payment for each referral sent to AvaTrade with an AvaTrade partner code. These flat commission structures promote a consistent rate for every new investing trader.
Revenue Sharing
Revenue sharing offers a longer-term partnership that allows for affiliates to profit from a fixed percentage of the client's ongoing trading volume.
Dynamic Cost Per Acquisition
The dynamic cost per acquisition allows for a large percentage of the trader's first-time deposit to be acquired.
Master Affiliate
Their final program offers the ability to combine the features of several programmes, allowing for the referral of clients or affiliates, as well as getting paid a fixed percentage of the client's traffic and trading in addition to a fixed percentage of the sub-affiliates performance.
The specific terms and conditions related to these programs must be discussed with account managers for AvaTrade. Many of the other brokers provide similar offerings, though some notably only provide either a cost per acquisition or a revenue sharing model, but not both.
Brokers such as AAFX Trading offer net deposit bonuses related to affiliate marketing as well.
AvaTrade Brokerage Offerings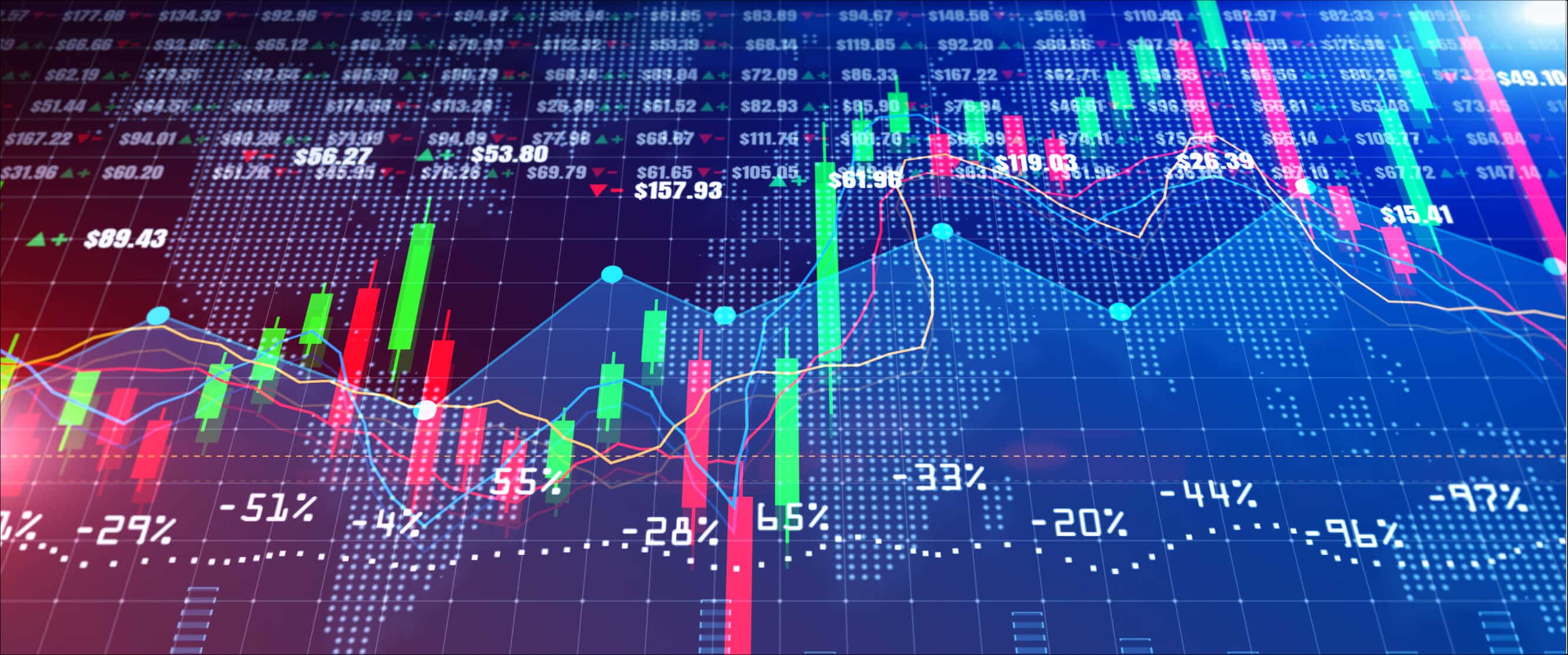 While AvaTrade bonuses offer large monetary incentives to join their brokerage, the offerings of their brokerage should not be understated. Like many companies in recent years, AvaTrade offers cryptocurrency trading instruments, capitalising on the large trend.
In addition to this, they offer over 250 instruments, from Forex and stocks to commodities and indices. Though they offer their proprietary platform AvaTradeGo, their brokerage is compatible with the MetaTrader 4 platform.
Users can access the brokerage through desktop, tablet, mobile and web-based applications. Traders that are more sophisticated can take advantage of their automated trading platforms and EA & MQL5 compatibility.
Clients also benefit from fixed and floating spread accounts as low as 1.9 pips (fixed) and 0.7 (floating). Individually, these offerings come in similar to those of other well-established brokerages.
However, not all brokerages have been able to add Bitcoin and Litecoin to their portfolio, giving AvaTrade a significant advantage. Lastly, AvaTrade offers clients CFD futures rollovers. This allows clients to maintain continuous exposure to futures contracts while allowing AvaTrade to manage the pricing differential during the rollover period.
Not to be neglected, AvaTrade offers leverage of up to 400:1 for clients, allowing them to take full advantage of even minimal price movements across the Forex markets.
Why Choose AvaTrade?
Since its establishment, AvaTrade has provided a reliable, user-oriented trading environment built on the most advanced platforms for its users. Regulated on 5 continents, AvaTrade currently has 200,000 registered traders around the globe, who place more than 2 million trades every month.
Let us take a look at why you should choose AvaTrade as your broker.
Choice
AvaTrade was among the first forex brokers to introduce CFD trading on commodities, indices and stocks. In addition, the broker was ahead of the pack in introducing digital currency trading – granting access to the lucrative Bitcoin and Litecoin markets to ordinary retail traders.
Trading Platform
AvaTrade offers two manual trading platforms – MetaTrader 4 and AvaTradeGo with full mobile trading support.
Support
Its support teams are available by phone, email and live chat, so you'll always have someone to talk to – in your language – whenever the markets are open. You can also reach AvaTrade on Facebook.
Education
AvaTrade provides support through ongoing education so that you can keep improving your trading skills and learning new concepts with exclusive free videos, articles, e-books and daily market analysis.
There are also a series of webinars in several languages, which apply to all levels of traders – from beginner to expert – you can find some of these on AvaTrade Youtube channel.
Is AvaTrade the Best Forex Broker?
The AvaTrade bonuses offer a substantial monetary incentive at the moment, coupled with a strong affiliate program and a robust platform. The company maintains a solid financial backing and focuses on its clientele, adding services such as cryptocurrency trading with the rise in demand.
Compared to other Forex brokers, AvaTrade provides one of the widest arrays of options for trading instruments. Most investors' main concern with online brokerages is whether they are a scam waiting to implode.
Given its operations for more than a decade, including stretching through a financial crisis, AvaTrade has established itself as a company with a reputation for integrity and reliability.
Additionally, their authorisation and regulation compliance under fairly strict regulatory requirements gives traders additional assurances that they are not in any danger.

Furthermore, the company has won a variety of awards, including "Most Innovative CFD Broker, UK", "Best Affiliate Programme" and "Best Trading Experience." In 2019, they were named the "Best Forex Broker" by DayTrading.com.
The numerous trading platforms provided by AvaTrade, including its proprietary AvaTradeAct platform, lend it ease of use for new and existing customers.

Additionally, beyond the large AvaTrade bonuses offered for signing up, they cater to beginner traders with a strong suite of automated trading platforms and tools to work with.
Multiple award-winning broker
Best Forex Broker 2019
Decorated customer support team
Our AvaTrade Review: Great Bonuses and Offerings
The depth of products offered by AvaTrade would normally preclude them from offering such lucrative bonuses. Yet, with such a sizable suite of options, coupled with the scaled signup rewards, AvaTrade offers a value that currently very few competitors could match.
They simply reduce the risk of choosing them as a brokerage in nearly every facet. Some competitors do offer larger possible bonuses for signing up, and some even provide free rewards without deposits.
However, the total value of the AvaTrade bonuses, coupled with their partnership programs as well as reputation, provides traders and investors with an ideal location to create their accounts.
Even if some traders aren't certain of their prowess in the markets, the demo accounts provide them with an opportunity to leverage the AvaTrade platforms in order to hone their own skills.
Furthermore, AvaTrade's extensive support system provides an assurance for traders both new and existing that they can have their queries resolved any time of day. This additional flexibility creates an environment where new traders can discuss their options to maximise their bonus offerings with an individual rather than trying to determine it entirely through a website.
With the additional potential to simply make money through affiliate and referral programs, AvaTrade provides a unique value offering for traders of any sort.
Further Reading