Launched in 1995, Interactive Investor is an award-winning online investment platform headquartered in London. It has successfully become one of the primary online brokerages in the UK. Although it is widely recognised as the best stock broker, it also offers a huge selection of funds. This online platform boasts an amazing 7.4 million users every year. Our broker comparison and review of Interactive Investor give you a comprehensive glimpse into this stockbroker to help you make an informed investment decision. Here are some reasons why opening an Interactive Investor brokerage account makes sense even if you are a first-time investor.
Highlights
User-friendly custom trading platform
More cost-effective than competitors
Versatile and attentive customer service
Convenient methods of payment
2.
of 10 Stock Broker
Interactive Investor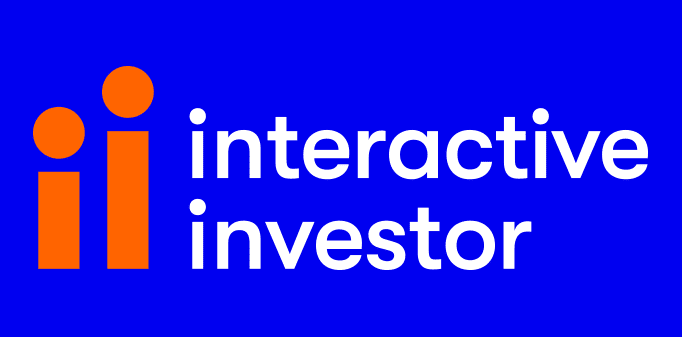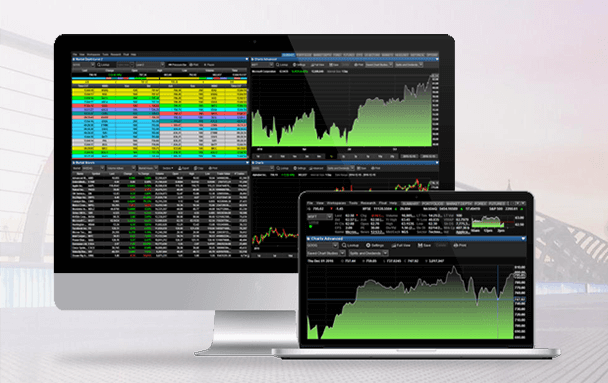 Go to Broker
Risk warning: Capital can be lost. Terms and conditions apply.
Headquarters and regulation
United Kingdom (FCA)
International order fees
£7.99
Services & additional benefits
ETFs
Certificates
Futures
Services & additional benefits
Hotline
E-mail
1. Trading Offer
1) Stock Trading Offer: A Variety to Choose From
Interactive Investor allows traders to get access to a variety of investment vehicles. They can trade shares, bonds and funds through dedicated trading accounts, SIPPs, Junior ISA and ISAs. The site helps to make investment decision easier with the support it extends.
The platform also allows traders to access CFDs and Spread Betting accounts. Those interested in making use of the data can make use of Level 2 market data, which is always comprehensive for informed buying decision.
ETFs (Exchange-traded funds) are available to all customers when using Interactive Investor. These are offered on a variety of commodities and typically, compared to other collective investment funds, have a lower annual management fee. You will have to pay tax on any profits made from an ETF investment, however you do not pay stamp duty like you would do on normal shares.
Interactive Investor also allows a range of other accounts to suit the risk appetite of investors. These include company account, pension trading account, and expatriate and international investment account.
Number of choices when it comes to trading vehicles
Offers Spread Betting accounts and CFDs
Also enables expatriates to enjoy investment accounts
Go to Broker
Risk warning: Capital can be lost. Terms and conditions apply.
2. Costs
2) Stock Exchanges and Trading Centres: Global Financial Markets and Trade Requirements
The minimum and maximum trade requirements vary depending upon the trader and the instrument. As with most brokers, margin requirements differ according to trader, instruments and accounts. To get a better understanding of the latest margin requirements, visit the platform's official website.
Interactive Investor also offers a comprehensive range of order types that plays a vital role in maintaining control of your investments. This becomes immensely advantageous when you are unable to keep a watch on share prices.
Order types help to improve the execution of your trade. They help you place a simple order and guide you to manage risk. Placing an order type means that you are giving an instruction that marks the conditions that state the manner in which you buy and sell a holding.
17
International
Trading venues
Traders can access 17 global exchanges, and have a choice of more than 3,000 UK-based funds as well as international shares, ETFs, and investment trusts, among others. Traders also can access small cap shares and AIM.
Live pricing helps you create custom workspaces effortlessly as well as stream real-time data with the assistance of Quotestream platform. International investing is made easier with the help of multi-currency foreign exchange services and plays a vital role in getting direct access to the main world exchanges to trade international shares.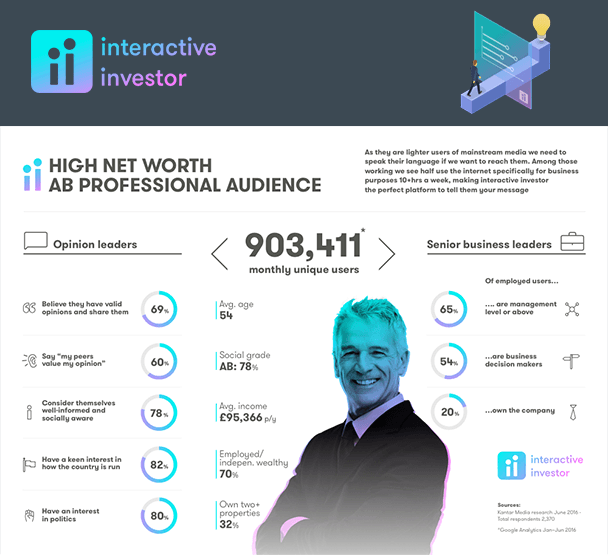 Direct trade without middleman
Access to more than 17 global exchanges
Easy to access AIM and small cap shares
Go to Broker
Risk warning: Capital can be lost. Terms and conditions apply.
3. Account
3) Trading Conditions: A Better, More Cost Effective and Organised Fee Structure
If you are asking yourself, is Interactive Investor good, then an important element to take into consideration involves looking at the fees and commissions that the platform charges. Interactive Investor is similar to most other competitors operating in the UK market and possesses a fee structure that relies on the number of deals placed in the previous calendar month.
There are no charges levied for account inactivity. The fees are drawn towards the lower end of the average in the UK. The lower price for active investors, even when you compare it to the cheapest deals accessible, is still immensely competitive. With the Portfolio Builder, trading commissions fall only to £1.50. ISA and SIPP accounts also gain flat fee administration. There are 3 service plans:
Investor: £9.99 a month (Fund trades £7.99; UK Trades £7.99)
Funds Fan: £13.99 a month (Funds & investment trusts £3.99; UK Share trades £7.99)
Super Investor £19.99 a month (All UK trades (inc funds) £3.99; US Share trades £4.99)
Each Service Plan gives investors back a free credit of £7.99 each month.
Interactive Investor recently unveiled a new, simplified commissions schedule. While there are no percentage-based custody charges involved, the revised commissions schedule reflects the following charges: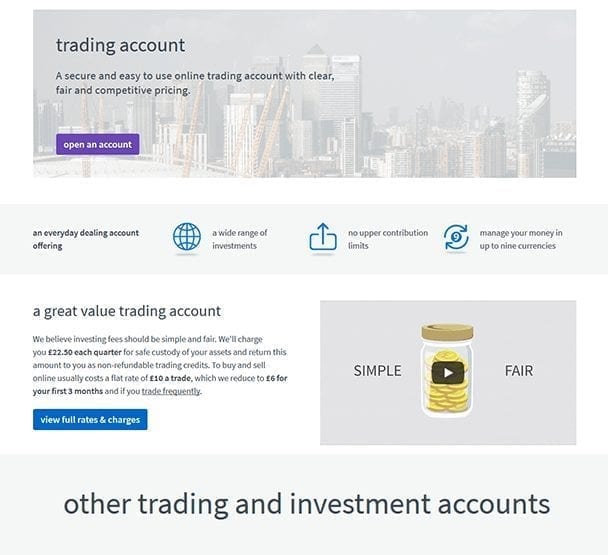 3 service plans available
While £6 is levied for frequent traders, £10 is charged for every trade online for shares, investment trusts, unit trusts and open-ended investment company funds
A fixed commission of £1 is charged for regular investments and dividend reinvestments
Go to Broker
Risk warning: Capital can be lost. Terms and conditions apply.
4. Platform
4) Trading Platform: User-friendly Custom Trading Platform
Interactive Investor offers customers a user-friendly custom trading platform. Since it is available both as a browser-based WebTrader and a downloadable program, it makes the entire Interactive Investor stock trading all the more seamless. This platform gives you the ability to deal with and control all of your investment needs at a single place. This is through the help of a desktop computer, Interactive Investor dealing app or tablet.
Once a customer logs into their Interactive Investor brokerage account, they are given a general idea of all of their accounts in brief. This is how an Interactive Investor platform functions. To check out investments in each account, you have to click on "view investments" in the overview table.
The research section is where you can get access to all the investment research and news. Similarly, you also get access to the Interactive Investor forum, where you can hold discussions and read comments from likeminded investors.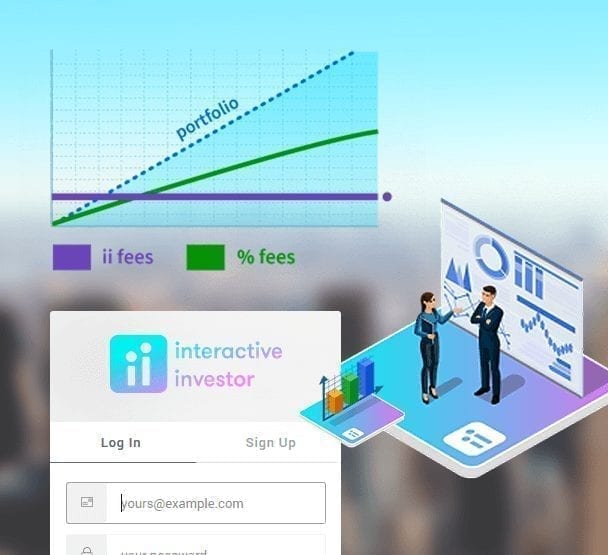 Portfolio>transaction history shows you information on all of the transactions carried out on the account
The document history section is a place where all of the important investment documents (which are largely associated with client's investments) are held
Trading>regular investments is where regular investments are reviewed and edited
Go to Broker
Risk warning: Capital can be lost. Terms and conditions apply.
5. Usability
5) Usability of the Site: Seamless Mobile Trading Platform
The Interactive Investor platform also offers mobile apps via the Apple Store for Apple devices and Google Play for Android devices. The mobile experience is accessible and easy to use. This makes it easier to keep a watch on and execute your trades even when you are constantly on the move. The application is definitely more comprehensive than the majority that are on offer across the UK stock trading market.
The Interactive Investor brokerage review favours the mobile trading platform of this stock broker to a great extent because it offers you the opportunity to access watchlists and current news, and you are able to check out charts on an array on chart frames. You can also watch videos and download magazines to read.
These are the following features that you gain access to when you make use of the Interactive Investor app.
The Interactive Investor has a mobile application that is simple to use and only requires you to use your existing username and password. This helps you trade, manage your portfolio and get quotes all with a touch of a button.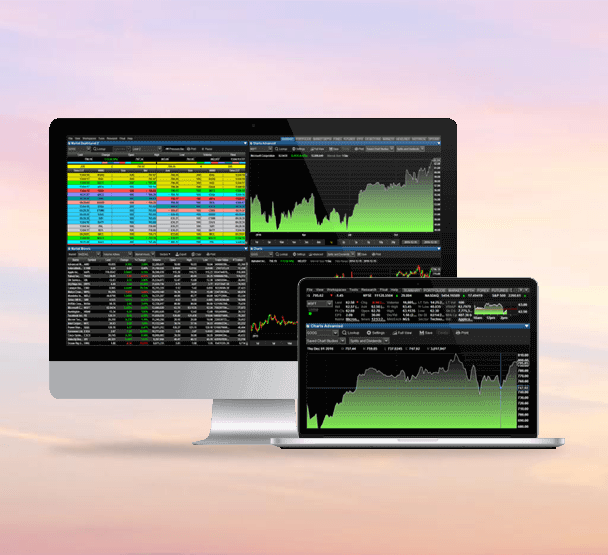 Trading, news feed, security and account funding
Quick notes, secure messaging and an organised order list
Watch list, Whatstrading and markets overview
Go to Broker
Risk warning: Capital can be lost. Terms and conditions apply.
6. Support
6) Customer Support: Versatile and Attentive Customer Service
In terms of Interactive Investor stock trading, the customer service is versatile and attentive. A review of Interactive Investor shows that you can get in touch with customer service to make changes to your account details, place trading instructions and administer password requests.
The telephone line is open and runs 24 hours a day. Users should note that this telephone line does not support share dealing, ISA, funds and SIPP account queries. Calls to Interactive Investor cost no more than calls to the average 01 and 02 numbers.
The Frequently Asked Questions help you understand a great deal of problems and issues in a systematic manner.
You can even email Interactive Investor with the help of the "Contact Us form" for any assistance and general enquiries regarding the products and services offered. When you contact Interactive Investor with a question that is unique and not present in the FAQs, you have to fill in details such as your name, email as well as topic, subject and comments regarding the issue.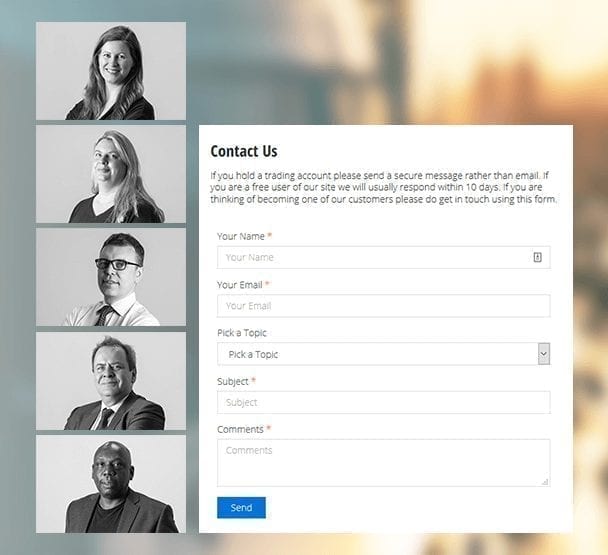 If you hold a trading account, then rather than typing out an email, it is recommended that you send a secure message
If you are planning on opening an Interactive Investor stock trading account, then you can get in contact with this platform with the help of the "Contact Us Form"
If you are a free user of the site, then Interactive Investor generally gets back to you within ten days
Go to Broker
Risk warning: Capital can be lost. Terms and conditions apply.
7. Payment
7) Methods of Payment: Convenient Methods of Payment
An Interactive Investor brokerage review gives you the assurance that the methods of payment adopted for using this platform are convenient and seamless. Funding of your trading or savings account can be performed with the help of your debit card or bank transfer online. The stock broker accepts Euro Debit Card payments up to the value of €99,999 online.
When you make a payment online via a debit card, it immediately shows on your "cash balance". In certain situations, your trading limit is only updated overnight after you have successfully made a payment. In case your trading limit does not update straight away and you wish to place a trade against a recent payment, simply get in touch with Interactive Investor.
You can fund your savings or trading account with the assistance of bank transfer. Logging into your account is one of the first steps that give you access to the platform's bank details. Following this, you have to simply go into "cash & transfers" and then "add cash".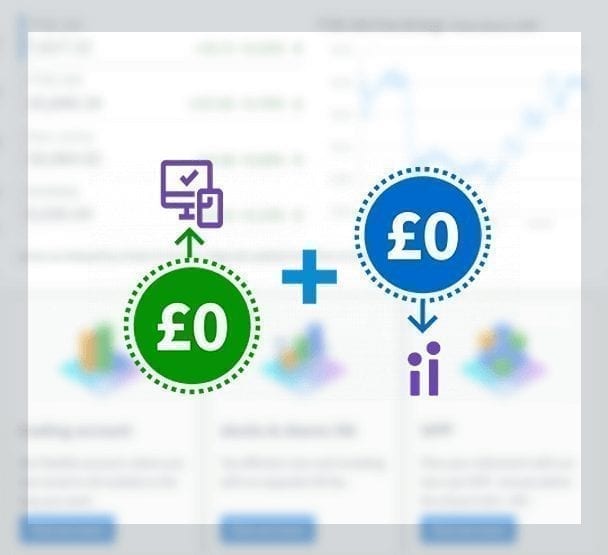 You can transfer funds in Euros from your bank account
Users can also transfer in a range of foreign currencies, either from an account in Ireland or from abroad (this depends on the kind of account you possess)
To conduct the transfer, the information you need to offer your bank varies depending upon the account type and the currency you wish to transfer
Go to Broker
Risk warning: Capital can be lost. Terms and conditions apply.
8. Offers
8) Additional Offers: Easy to use and Handy Tools
A review of Interactive Investor tells you that the platform possesses a wealth of tools, apps and services that make the investment decision-making process easy. The ii rated investments are chosen by experts for their quality and performance. It is put together with the assistance of a range of ETFs, investment trusts and active and passive funds.
Live pricing helps you create custom workspaces effortlessly, and you can stream real-time data with the assistance of Quotestream platform. International investing is made easier with the help of multi-currency foreign exchange services and plays a vital role in getting direct access to the main world exchanges to trade international shares.
There is also the opportunity of optional automatic dividend reinvestment for just £1. This is available for popular shares and a range of Investment Trusts. The free opt-in service makes certain that you obtain shareholder materials and can vote on decisions that openly impact your UK-registered shareholdings held in your nominee account.
In addition to this, opening a free research account enables you obtain access to additional research tools that make setting up watchlists and registering for email updates even more simple.
Support available in multiple languages, including English, Arabic, Polish, Chinese,
German, Japanese and Hungarian
Allow easy portfolio transfer
Go to Broker
Risk warning: Capital can be lost. Terms and conditions apply.
9. Regulation
9) Regulation and Protection: Peace of Mind for Investors
Traders will be happy to note that the company is authorised and regulated by the Financial Conduct Authority. The platform categorises retail clients as per the FCA rules.
In terms of security and reliability as well, the platform has a steady reputation. Under the Financial Services Compensation Scheme (FSCS), investor assets are safeguarded up to a maximum of £50,000 per person. Any cash held is combined with that of other customers and deposited with an array of financial institutions. Cash deposits are held secure up to a value of £85,000, per person, per institution.
The site complies with the EU's General Data Protection Regulation. This means traders' details are safe and secure. The site also monitors and records the quality of execution using a third-party provider.
Interactive Investor complies with the latest rules and regulations so that investors and traders are safe and trade without worries. Having these trading standards are a key role in drawing in new customers and maintaining current ones. For traders, when using a company, knowing they can invest and keep their money secure and protected is essential.
Regulated by Financial Conduct Authority
Ensures protection of assets under the Financial Services Compensation Scheme
Complies with the GDPR
Go to Broker
Risk warning: Capital can be lost. Terms and conditions apply.
10. Awards
10) Awards: Award-Winning Service
If you are wondering Is Interactive Investor good? A review of Interactive Investor gives you an idea of how the platform contributes to being one of the most engaged and active investor communities in the country. Since its launch, its comprehensive range of financial services and investment options including SIPP, Share and Fund dealing, ISA and Junior ISA trading accounts has drawn a humongous fan following.
Interactive Investor has won numerous awards, recognition and favourable reviews that focus on its best in class platform that helps users gain in-depth information and make better informed investment decisions. Owing to these factors and more, the stock broker has won big with regards to a variety of individual category awards. Some of these came early in 2018 including Best Low-Cost Stockbroker and Best Stockbroker for International Dealing – both of these awards were picked up at the ADVFN International Financial Awards.
Interactive Investor has recently won the following awards in 2018 – 'Best SIPP Provider', 'Best Stockbroker for International Dealing' and 'Best Low Cost Stockbroker'.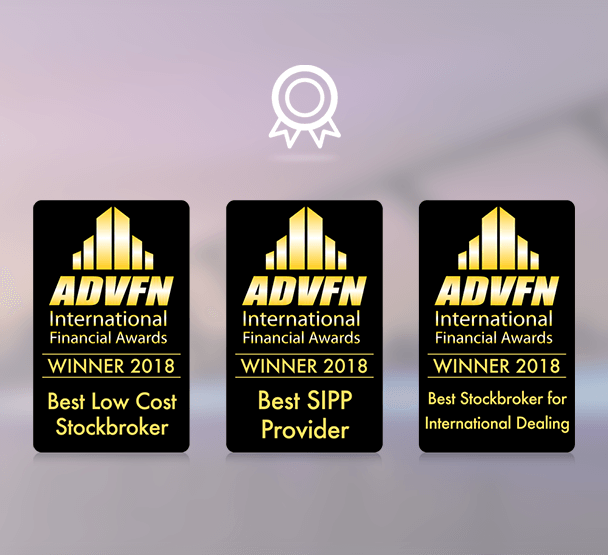 One of the largest communities in the country
The company has plenty of recognition via the awards its won
Awards won in a variety of different categories
Go to Broker
Risk warning: Capital can be lost. Terms and conditions apply.
In Conclusion: Is Interactive Investor Worth it?
After conducting a stock broker comparison, Interactive Investor does seem to offer users comprehensive services for a comparatively low cost. It is undoubtedly a strong contender in the UK market. Moreover, the education area and depth of research are cleverly accompanied by solid tools, platforms and mobile applications.
Even if you do not look too closely at functionality, you will find that the platform is inexpensive, especially when you compare it to other similar trading platforms and sites. It suits the needs of DIY investors, in particular those who are looking to manage their own investments and possibly even invest in more esoteric investments that go further than unit trusts, ETFs and investment trusts.
To sum it up, Interactive Investor is an online investment service that offers retail investors unbiased financial information along with the necessary tools and trading environment that prospective investors require to make confident and knowledgeable investment decisions.
Online app
Access to global markets
Low fees
Flexible investing
Free account
No demo account
No tutorial
Refundable security deposit
Not a user-friendly website
Test result
Broker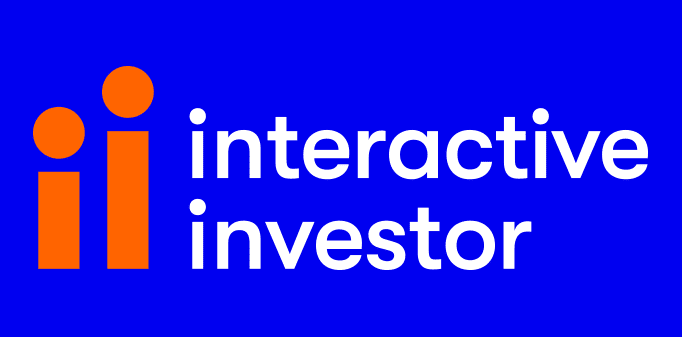 Go to Broker
Risk warning: Capital can be lost. Terms and conditions apply.