76.4% of retail investor accounts lose money when trading CFDs with this provider. You should consider whether you can afford to take the high risk of losing your money.
Plus500 is known around the world for being a premier broker. This company, which was set up in Israel back in 2008, has since become a big name on the Bitcoin trading scene – especially in the United Kingdom, where it has gone public by being listed both on the AIM exchange and later on the FTSE. By 2011, the firm was gaining over 2,000,000 transactions every single month.
Here we will cover the basics of buying and selling Bitcoin on Plus500, as well as the overall quality and safety of Plus500. These include:
Plus500's Bitcoin Trading Offers
Plus500 Bitcoin Fees
Methods of Payment
Plus500 Platform Quality
Available Accounts
Ease of Use and Mobile Trading
Customer Support
Additional Offers
Regulation and Deposit Protection
1. Plus500's Bitcoin Trading Offer
Selling or Buying Bitcoin on Plus500 is a relatively simple endeavour, and one that most traders, whether new or experienced, should be able to achieve in a short space of time. Plus500 sells Bitcoin contracts for difference (CFDs). This means that you are not actually trading Bitcoin, but that you are trading an instrument which for all intents and purposes acts as Bitcoin because it derives its value from the underlying market. It rises and falls in proportion to the price of real Bitcoin, but it also allows the use of leverage.
Leverage means that you can keep your stake the same but increase the scope of the amount you invest, by in essence borrowing the difference from the broker. Your potential profits (or, indeed, losses) can be magnified easily through this method. This makes it ideal for those who want to take an active and highly strategic role in their Bitcoin investment, but it might not be the best course of action for those Bitcoin traders who simply want to snap up some crypto and then hold on to it for a long time.
2. Bitcoin Trading Costs
Perhaps one of the most important aspects of selling or buying Bitcoin on Plus500 is the financial cost of doing so. Relatively speaking, Plus500 does not charge extortionate fees, although there are some scenarios in which it could be overly pricey. As of January 2021, the spread for trading Bitcoin was 106.6, which as a percentage is 0.28%. The initial margin is 20.00%, and the leverage level is 1:5.
In terms of other price points, Plus 500 does not charge an overnight funding fee if you are selling your Bitcoin CFD. However, there is a fee in place for overnight funding on trade transactions, and it currently rests at -0.1016% Buy/ -0.028% Sell. There are no commission fees in place. It is worth noting that there are lots of services which are often charged-for within the trading industry but which Plus500 chooses not to levy charges on. These include fees for deposits and for opening or closing trades.
However, charges do exist elsewhere on the platform. If your Bitcoin trading account falls inactive for three months, you will be charged a fee of up to $10.
3. Methods of Payment
When it comes to making a deposit at Plus500 to use for Bitcoin CFD trading purposes, there are lots of different options available. While the overall list is diverse, the Plus500 website advises that the methods available can vary depending on the region in which you are based, so you may want to find out for sure whether the methods on offer will suit you before you get started trading.
For most users, debit and credit cards which are powered either by Visa or MasterCard can be used. In addition, two of the major electronic wallet systems in use at the moment, Skrill and PayPal, can be used too. Those users who want to make a direct transfer from their bank accounts to Plus500 can do this as well.
It's worth noting that your sensitive personal financial information is protected when you use Plus500 to make a deposit. A Secure Socket Layer (SSL) system is used to manage the security process for account passwords, card numbers and more. In an additional security measure, you will be required to demonstrate that your deposit has come from an account which is registered in your own name and which belongs to you.
When it comes to Plus500 minimum deposit, it's 100€ on most funding methods such as debit or credit cards and electronic wallets and a 500€ minimum on bank transfers.
4. Plus500's Platform Quality
In our Plus500 review, we noted that broker has many plus points, including its provision of lots of technical indicators for your Bitcoin trading charts as well as its commitment to client deposit protection, its diversity of cash deposit methods, and more. While it only offers Bitcoin contracts for difference rather than real Bitcoin, it does offer leverage options – and it doesn't levy overnight fees on Bitcoin sell transactions, depositing cash or opening trades.
In summary, Plus500 is a great option for those traders who require a strong broker with a good reputation and a diversity of options in everything from trading platforms to payment methods. It's main advantages are:
Lots of payment methods available, including e-wallets and debit cards
No overnight sale fee on Bitcoin transactions, although there is a fee on overnight trading
Choice of demonstration, real or professional accounts puts the user in control
Desktop trading platform for Windows 10, plus mobile and web trader options available
5. Available Accounts
There are a wide variety of account types available to choose from at Plus500. The first account decision you will need to make is whether to choose a real account or a demo account.
The real account, of course, uses actual money and will require you to make a deposit, while the demonstration account provides accurate quotes but does not allow you to deposit real cash or make any actual profit or loss. Plus500's demonstration mode is sophisticated and advanced, and it is worth experimenting with if you are not familiar with Bitcoin trading.
In terms of account type variety for real accounts, it is worth noting that Plus500 does not permit any sort of corporate account: only individuals can trade, and companies looking to trade will need to go elsewhere. However, a "Professional Account" is offered. The benefit of a Professional Account to consumers is that they will not be subject to the rules laid out by the European Securities and Markets Authority.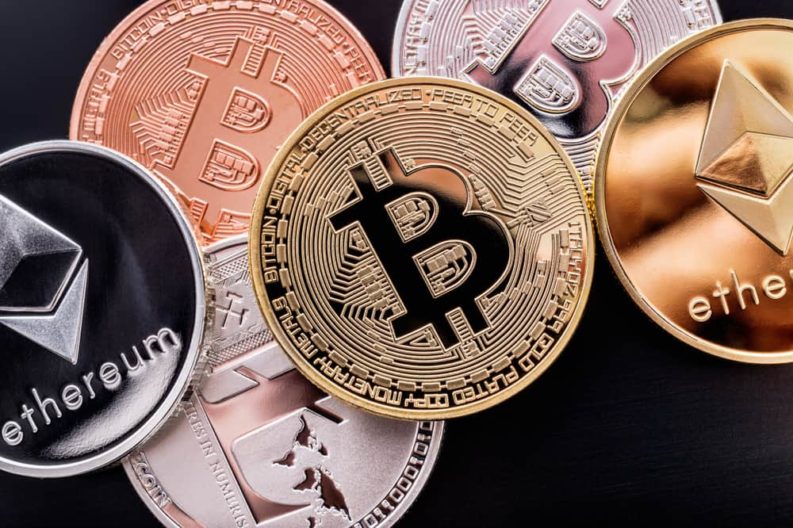 However, there are some drawbacks: professional level account holders will not be able to access the Financial Ombudsman Service if they are based in the UK, which can be a significant problem if you need to take a grievance about Plus500 to a higher authority at some stage in the future.
6. Ease of Use and Mobile Trading
Trading with Plus500 is simple and easy, and the developers behind the site have clearly gone to great lengths to ensure that customers are able to use the site as easily as possible. Plus500 has a Webtrader option, so those who want to trade via a web browser can do so easily. This comes with a number of technical indicator options for your own customised charts, including chart type, time intervals and more.
Plus500 does not offer a version of its service which is compatible with Metatrader 4 or 5 though, which could be an issue for some more seasoned traders. It does offer a downloadable desktop trading platform for those who are using Windows 10.
In terms of mobile trading, Plus500 users can take advantage of apps aimed at both Android users via the Google Play store and iOS users via the Apple app store. There is also a Windows phone app. One service which Bitcoin traders on Plus500 are likely to find particularly useful, especially if they are pursuing a time-critical strategy such as day trading, is the push notifications service. This is offered by the site free of charge, and it allows you to set up a range of notifications for all sorts of different trading eventualities such as margin calls, position closures and more.
7. Customer Support
There is plenty of customer support available at Plus500, so if any issues arise, you will quickly be able to solve them. First off, there is support available for 24 hours a day, seven days a week – although the formats available are diverse, and it may be that not all of them are available at the same time. Email is one option you can take. You can leave a message through an online form on the Plus500 website, and there is a handy attachment function if you need to send screenshots or identity documents.
Other options available include a live chat system, which is often available right away for those who want to receive an instant answer. In a somewhat unusual move, it is possible for customers to send a WhatsApp message to Plus500's customer support. Those who want to make a phone call, however, may find that Plus500 does not offer the services required. There is no obvious phone number for users to call, which stands in contrast to many UK-based Bitcoin trading platforms which do offer an over the telephone helpline.
8. Additional Offers
Plus500 offers its customers a wide variety of options to educate themselves about Bitcoin trading and how to make the most of the options available on Plus500. It comes with a comprehensive economic calendar that those who follow the fundamental trading school of thought will find handy. This calendar lists a wide range of events.
Bitcoin traders may discover that many of the economic calendar items are irrelevant, but some of the foreign exchange calendar events, such as central bank interest rate announcements, can have a market-moving effect on crypto, so it is worth watching out for them.
Elsewhere, Plus500 also offers a suite of risk management tools. These include guaranteed stops for those who want the certainty of knowing that their positions will close for certain at a particular point, as well as trailing stops designed for those who want to maintain a particular profit level. If you want to learn about what the Bitcoin trading world has to offer, there are a number of handy resources produced by Plus500 such as frequently asked questions.
9. Regulation and Deposit Protection
Security is clearly a high priority for the Plus500 team, and many steps have been taken to protect customers. As is standard in the trading world, funds from traders are kept in segregated bank accounts – meaning that there is no chance of the company's own operational funds being mixed in with client deposits. In addition, the firm is authorised and regulated by the Financial Conduct Authority in the UK, and its reference number is 509909.
An additional reassurance for many customers is the presence of the company on the FTSE 250 section of the London Stock Exchange's Main Market for Listed Companies. This is unusual in the broker world, as few brokers are large enough to secure a place on such an exchange. This offers an additional layer of protection as it means Plus500 as a firm faces a lot of scrutiny, making it less likely that management problems will occur.
Conclusion
In short, those who are looking to buy or sell Bitcoin on the Plus500 platform have little to fear. This is a well-established trading platform which goes the distance in terms of usability and legitimacy. In some ways, it is one of the most trustworthy options out there. It is often considered to be an indicator for the wider Bitcoin CFD trading world thanks to its status as an FTSE 250 listed business, while it also offers a range of sophisticated investment protection measures such as a secure socket layer-powered website.
Those who are hoping to get some investment action in on their phones, meanwhile, will be pleased to note the range of downloadable app options that this broker provides to its customers.
There are some drawbacks to trading on Plus500. It does not offer standard Bitcoin, for example, and instead only offers contracts for difference. While it does not charge fees on quite as many of the same services and actions as other equivalent firms might do, it does levy inactivity fees, and its spreads have been beaten by other sites.
The lack of MetaTrader 5 or even its predecessor, MetaTrader 4, might also turn some people off, especially if sophisticated web trader options is a high priority. For those who are looking for a bargain, Plus500 may not be top of the list, however, for those who want a legitimate broker that is well-recognised and offers everything from top risk management tools to round the clock customer support (and, crucially, are not making decisions based on price), it's one of the best options for Bitcoin trading.
PEOPLE WHO READ THIS ALSO VIEWED: