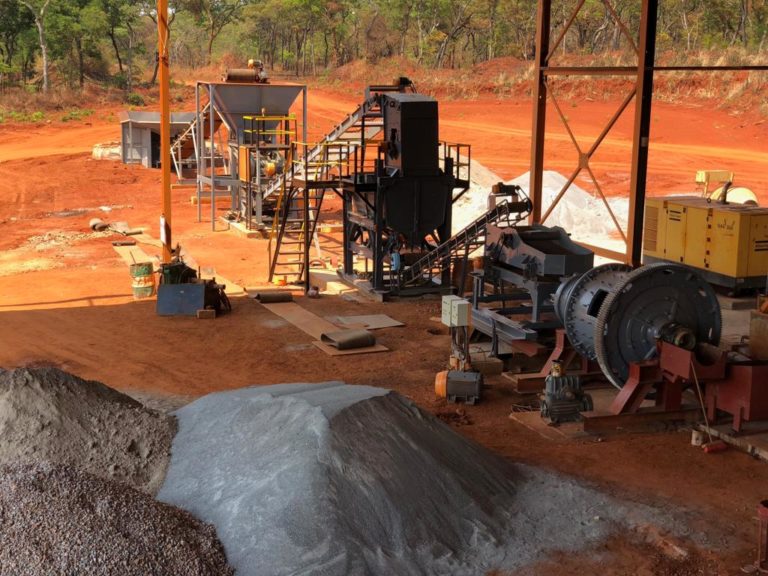 ARC Minerals Ltd (LON: ARCM)shares edged 4.23% higher today, building on yesterday's bullish momentum after a new Zambian President was sworn into office.

The new president Mr Hakainde Hichilema is a leading supporter of the country's mining industry and could be instrumental in creating a conducive business for mining companies operating in the country, such as Arc Minerals.
Investors were also pleased by the resolution of the Zamex court case in Arc Minerals' favour, which was evidence that Zambia's judiciary was acting as an independent state organ since the facts favoured Arc Minerals.
Arc Minerals is also expected to release a scoping study shortly, even as it continues the diamond drilling programme announced in July.
Most investors expect the company to announce a new joint venture agreement with a major mining company after its exclusivity agreement with Anglo American lapsed in early July, triggering the last phase of the downtrend.
Arc Minerals diamond drilling programme is currently ongoing in the Fwiji target area, and the company expects to report positive progress in the future. Meanwhile, it is still unclear how long the current rally phase shall last since the President was sworn in yesterday.
On the bright side, the mining company's shares are trading above the 20-day exponential moving average, supporting the next rally phase. However, we need a solid fundamental trigger for the shares to launch an impressive rally.
ARC Minerals share price.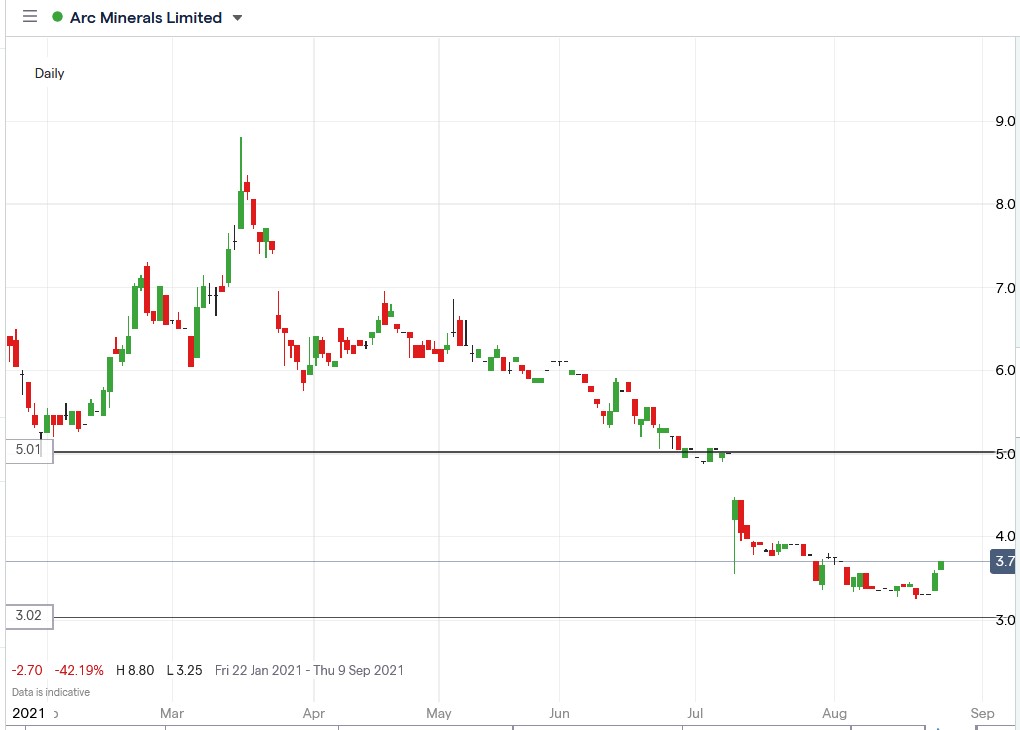 ARC Minerals shares edged 4.23% higher to trade at 3.70p, rising from Tuesday's closing price of 3.55p.