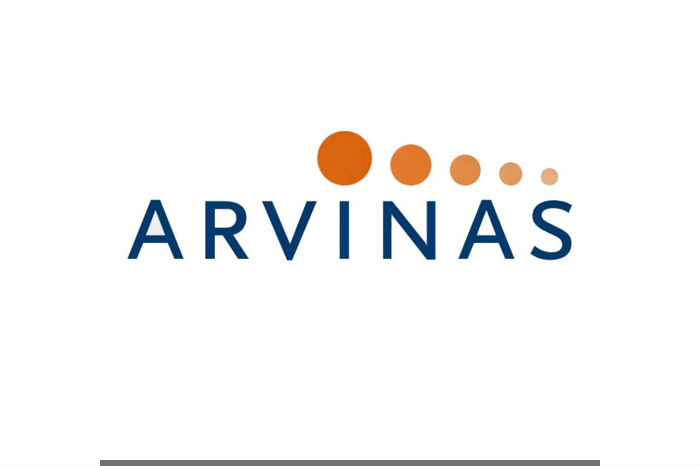 Shares of biopharmaceutical company Arvinas (NASDAQ: ARVN) are rallying premarket on Monday after the company released interim clinical data for its PROTAC protein degraders ARV-471 and ARV-110.

The Connecticut based company said that for ARV-471 the interim Phase 1 data demonstrates evidence of antitumour activity and potential for best in class safety and tolerability and "robust efficacy signals in a heavily pretreated population."
The start of a combination trial of ARV-471 and Ibrance (palbociclib) is expected this month with three additional trials of ARV-471 in patients with breast cancer scheduled to begin in 2021.
Arvinas said that ARV-110 continues to show a favourable safety profile, tolerability, and antitumour activity in a heavily pretreated population. 
A Phase 2 expansion trial for ARV-471 is expected to begin in the first half of 2021.
"The clinical benefits we've seen in both patient populations, including tumour shrinkage and low incidence of adverse effects, are compelling and reinforce our belief that our PROTAC protein degraders could dramatically change the lives of patients who have few or no therapeutic options," said John Houston, Arvinas' CEO.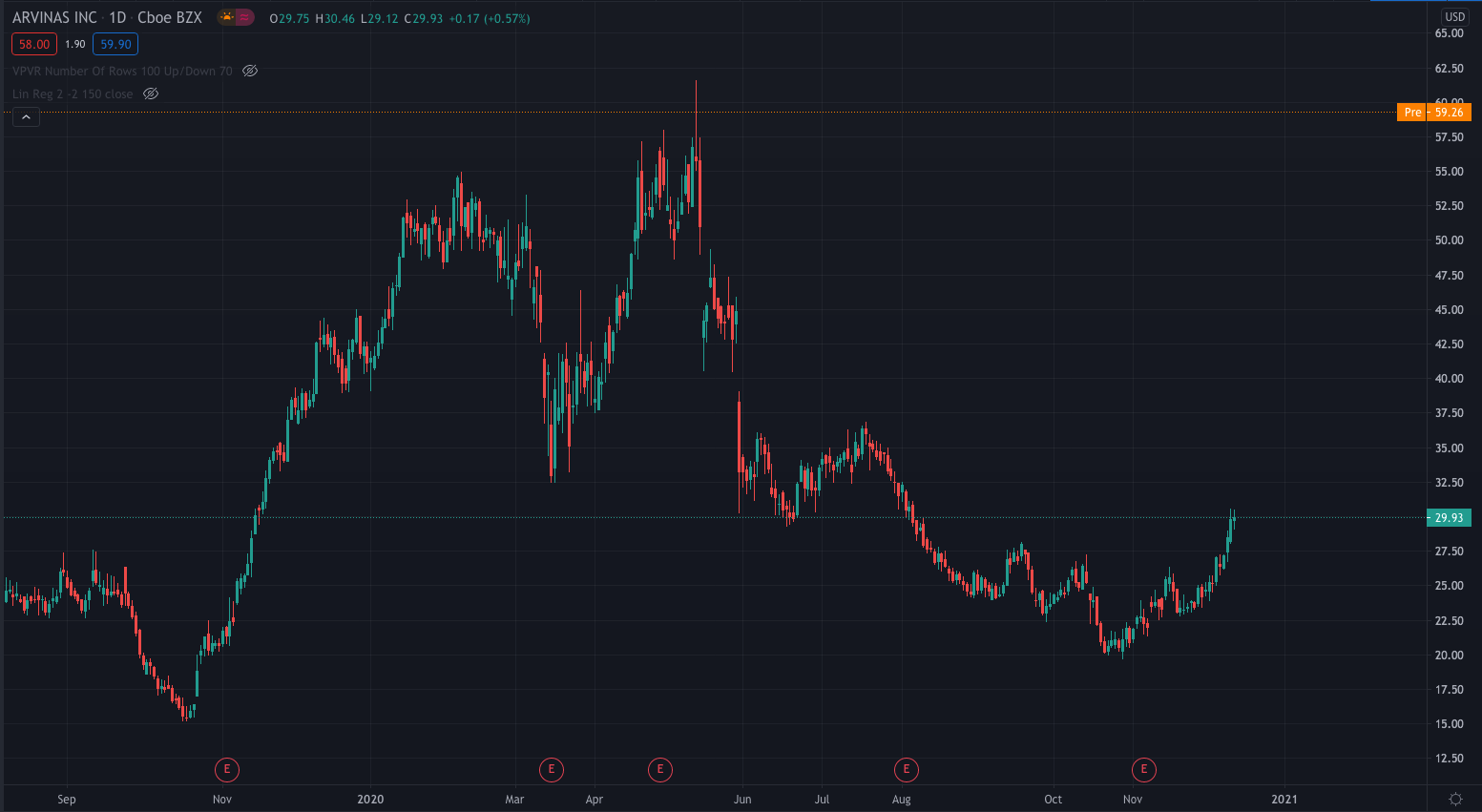 Arvinas' stock price is surging premarket, currently up 98% at $59.86 after closing Friday's session at $29.93 per share. 
PEOPLE WHO READ THIS ALSO VIEWED: