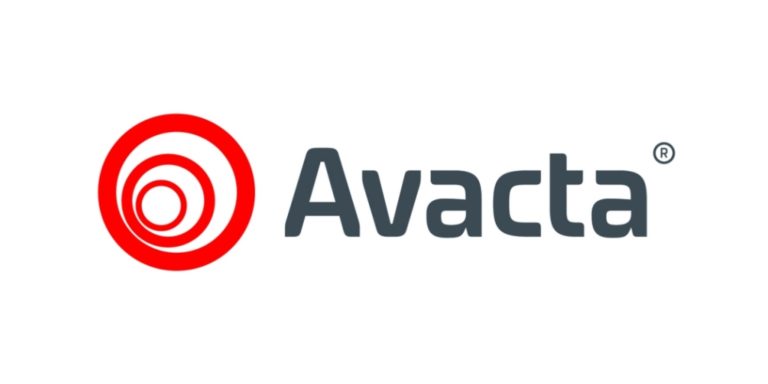 Shares of Avacta Group Plc (LON: AVCT) crashed 21.8% after announcing a non-exclusive deal with Calibre Scientific to list its AffiDX® SARS-CoV-2 antigen lateral flow test on Calibre's website for professional use.

Investors seemed disappointed that the deal does not guarantee any earnings for Avacta since it still has to sell its COVID-19 tests once they are listed on Calibre's website.
Today's selloff seems like an overreaction or buyers remorse given the massive rally that accompanies news of the COVID-19 lateral flow test being approved for use with the European Union and the European Economic Area (EAA).
Avacta's shares have had a bumpy ride this past month despite the company receiving two approvals for its COVID-19 test. The first approval from the UK's Medicines and Healthcare products Regulatory Agency (MHRA) came on 7th June.
The second approval from the European Medicines Agency (EMA) came on 11th June after the AffiDX® SARS-CoV-2 antigen lateral flow test was awarded the EU's CE mark for being sold with the European Union and EEA.
Avacta's deal with Calibre will allow its products to be distributed within the EU and EEA, which is a positive development. Yet, the company's shares sold off as investor sentiment remained largely negative.
Dr Alastair Smith, Avacta Group's CEO, explained: "We are delighted that we have put in place this distribution agreement for the AffiDX SARS-CoV-2 antigen lateral flow test for professional use with Calibre. As a high quality, global distributor of diagnostics and life science products with excellent links to our target markets, we are confident Calibre is well placed to support our penetration of the professional end-use market in the UK and EEA."
Online chatter about Avacta's prospects was largely negative as commentators with large audiences fault the company, saying that its COVID-19 tests are late to the market.
However, COVID-19 testing is unlikely to slow down as most countries reopen and the world embraces a new normal. Many experts expect testing rates to be high over the medium-term as new variants of the coronavirus keep emerging.
*This is not investment advice.
Avacta share price.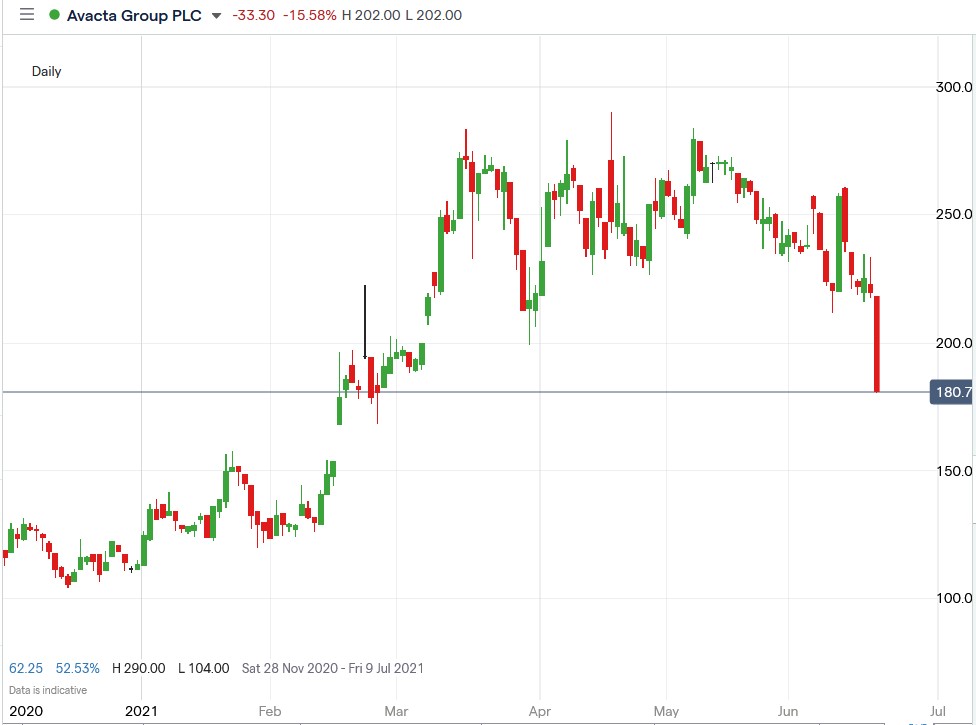 Avacta shares fell 21.78% to trade at 180.25p, falling from Friday's closing price of 291.5p.
Should you invest in Avacta shares?
Avacta shares are traded on the London stock exchange's AIM market (the alternative investment market), which is the submarket specifically for smaller companies. AIM stocks are attractive to investors as they have tax advantages and smaller companies have the potential to benefit from rapid growth. But are Avacta shares the best buy? Our stock market analysts regularly review the market and share their picks for high growth companies