Shares of Bayer AG (ETR: BAYN) plunged 4% after the company reported a net loss of just more than $11.2 billion. A year ago, the German pharma behemoth earned €404 million.
The COVID-19 outbreak dragged sales lower by 2.5%. However, the real problem for Bayer is that it had to pay over $10 billion to settle over 125,000 lawsuits in the United States, relating to its Roundup weedkiller that allegedly causes cancer. 
A good performance of its agriculture business was able to partially offset a plunge in sales and help Bayer to report a 5.6% rise in EBITDA to €2.8 billion
A huge loss prompted Bayer to lower its full-year guidance to a €43 billion –  €44 billion range. The German giant received $5.17 billion in cash from Elanco for its "Bayer Animal Health" business. The total transaction is valued at nearly $6.9 billion.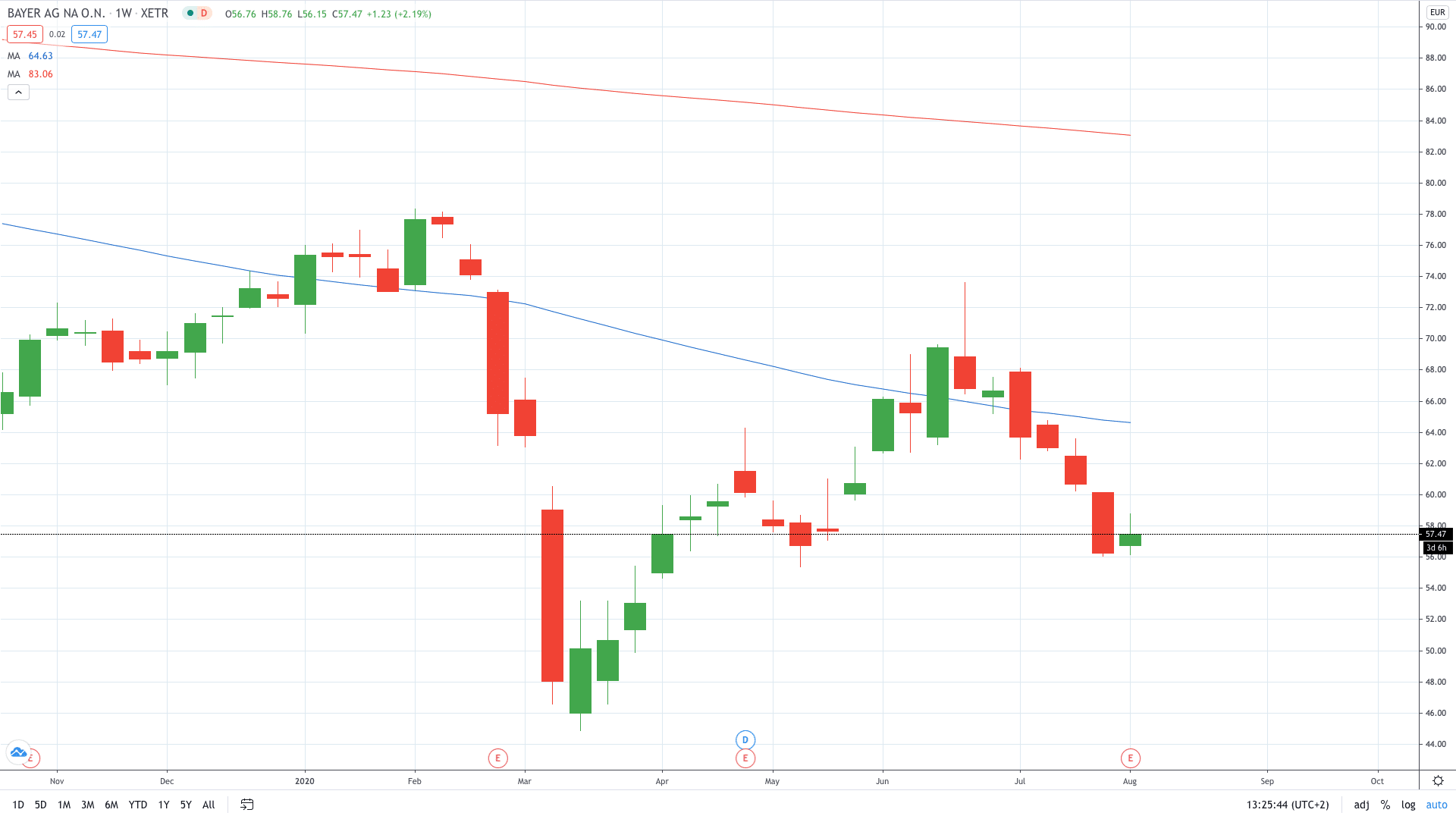 Bayer share price fell 4% to trade in the low €56s. This is the lowest that Bayer shares traded since May as the stock price struggles to recover from the Roundup lawsuits.