Key points:
Bitcoin Stalls Back From Potential Base Signal
Inflows Highlight Positive Sentiment
Risks Remain Higher
Bitcoin Stalls Back From Potential Base Signal
Bitcoin stalled back from Just below the late May peak at 32455 on the CME futures contract over the past 24 hours (on Tuesday 7th June 2022), setting back from the 31805 level. More significantly, this level coincided with the down trend line from the whole sell-off from May, highlighting immediate reluctance to signal a more positive tone and a more bullish outlook. You can learn more about technical analysis and trend lines in our guide here.

This was after the market posted its first up week after 9 successive down weeks on Sunday 5th June, reinforcing the prospect for a base and encouraging the leap higher on Monday 6th.
However, the willingness to push up and even approach the trend line and also to get close to the swing high from May (32455) underscores an ongoing basing theme that has been developing since the bear move low was established in mid-May, with the spike down to 25350.
From a technical perspective, the outlook remains for a positive tone within a range environment, whilst holding above the range low at 27890. Below here does question the bottoming pattern and would open up risks back to the aforementioned spike low and possibly significantly lower.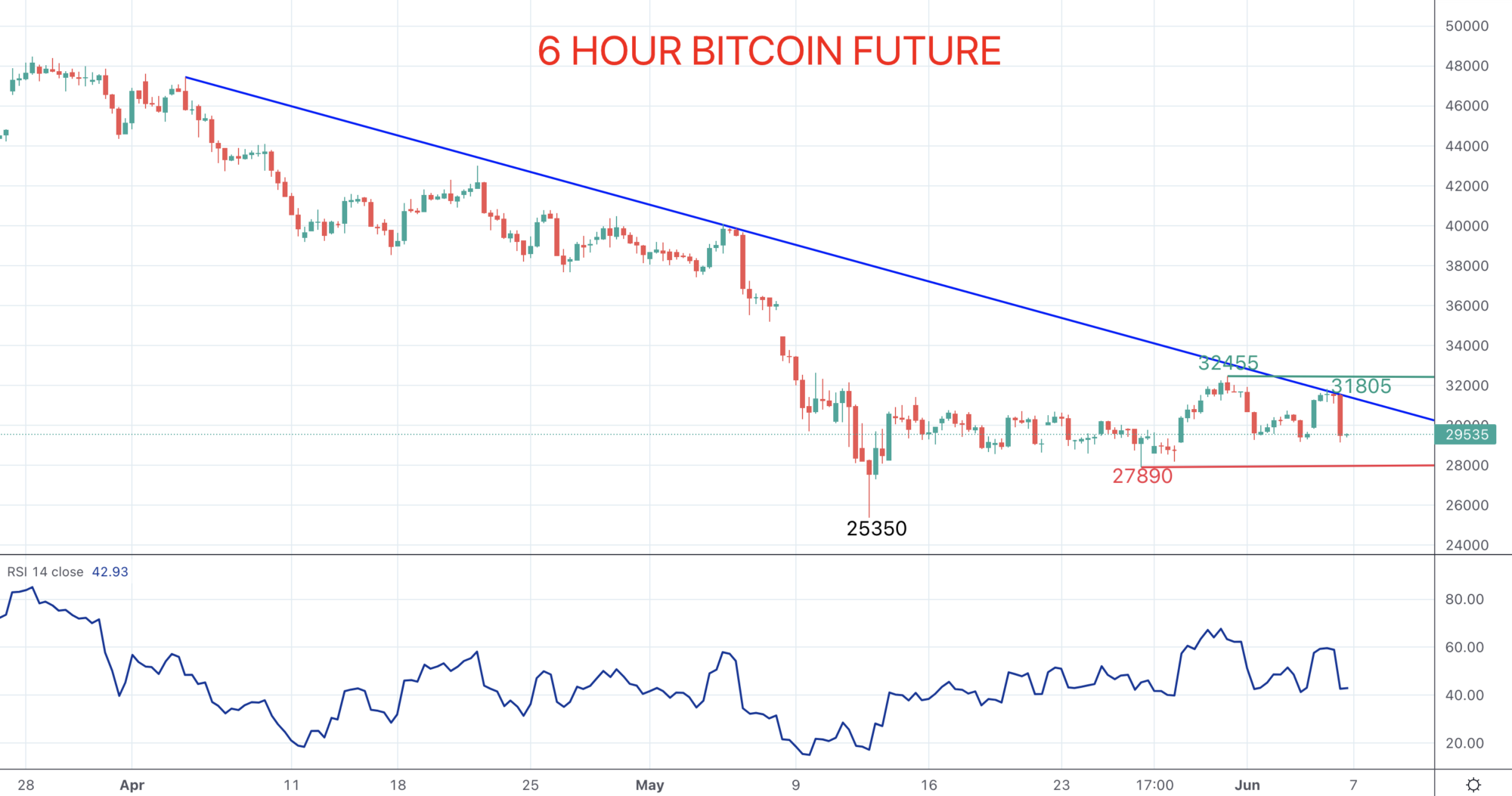 Inflows Highlight Positive Sentiment
According to at least three measures, the Bitcoin market has seen a positive sentiment shift in early June.
– Coinglass data indicates that Monday's rally saw USD 35m of Bitcoin shorts were liquidated in the derivatives market in 12 hours (from 00:00 to 12:00 UTC), a one-week high in short liquidations.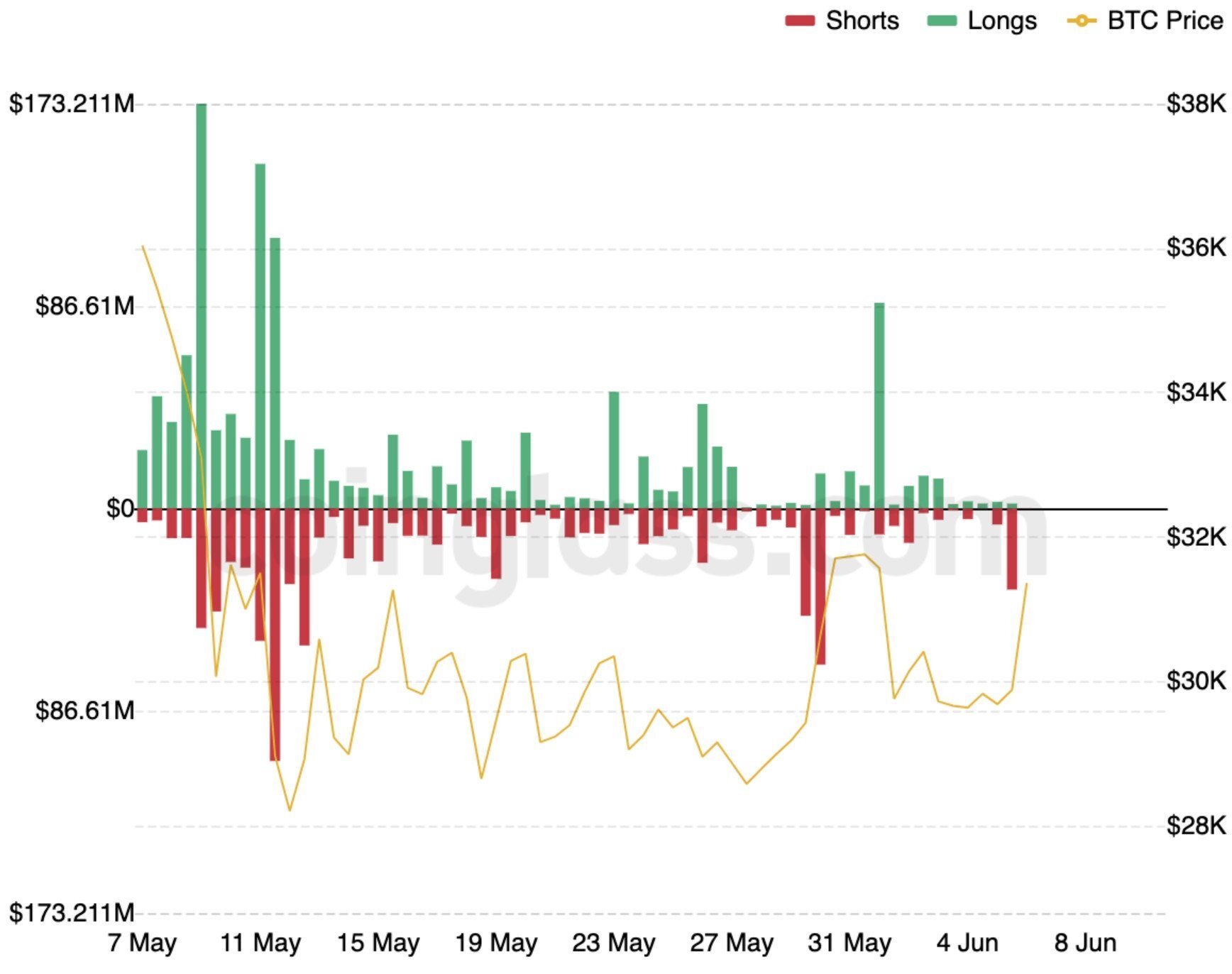 – In addition, according to CoinMarketCap data, Bitcoin saw inflows of $70billion in 24 hours for 5th-6th June ($1.22 trillion to $1.29 trillion).

– And the digital-asset fund provider CoinShares notes in their latest report that in the week through June 3rd, Bitcoin-focused investment funds netted $125.9 million inflows.
Risks Remain Higher
Given these data combine to highlight ongoing bullishness, the technical outlook is still for an ongoing basing phase and for a retest to the above mentioned down trend line from April, and the recent peak at 31805. Critical, will be to overcome the swing high at 32455, which would confirm a base, indicate a new small up trend and to initially target the early May bear gap at 35180-34455, with a higher target at 40100 into the summer.