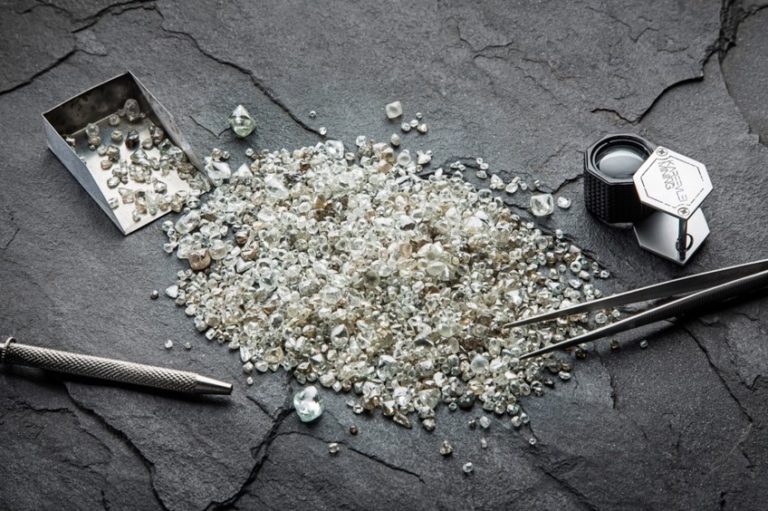 Shares of Bluerock Diamonds PLC (LON: BRD) plunged 5.3% despite revealing that it expects to complete the expansion project at its Kareevlei diamond mine in South Africa soon.

The diamond mining company intends to reach full production in August this year, allowing it to process 750,000 tons to 850,000 tons of material and produce 30,000 to 39,000 carats.
Bluerock noted that it had received an average of $424 for each carat sold in the first five months of 2021. The company intends to lower its gross production costs per carat to $220, drastically improving its margins.
The diamond miner expects to double its revenues to $16 million this year. Today's update was released along with the company's financial results for the 2020 calendar year, where Its pretax losses widened to £3.0 million compared to  £0.7 million in 2019.
Bluerock noted that it began 2020 on a high note with a $2.9 million capital raise via a share placement in February to fund its Kareevlei Diamond Mine expansion before the coronavirus pandemic paralysed the world.
The mining company noted there were no diamond auctions in South Africa and across the world for several months, which had a significantly negative impact on the company.
The newly-expanded mine is set to reduce Bluerock's production costs from over $300 per carat to near the $200 mark, which could transform the company's profit margins.
Michael Houston, Bluerock's Chairman, said: "I am delighted to report that in 2021 the market has recovered to pre-COVID levels, and we have achieved an average of US$424 per carat in the first five months of the year, through the South African auction house, which is higher than the pre-COVID price of US$415 achieved in 2019 for a similar product mix."
Bluerock Diamonds share price.
Bluerock Diamonds share price plunged 5.3% to trade at 42.14p, falling from Tuesday's closing price of 44.5p.