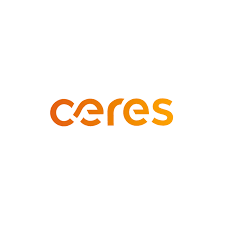 Shares of Ceres Power Holdings plc (LON: CWR) have rallied 4.2% this week and are back above the crucial support level outlined in my previous article. But, could this be the start of a new rally phase.

Well, the short answer is we can't know for sure. In my last article, I pointed out that Ceres shares had formed a triple bottom pattern and could be headed higher, but the shares broke below the resistance level and headed lower.
Ceres Power shares are down 28.22% since January amid a broader selloff in last year's darling sustainable energy stocks. So naturally, many wonder whether the latest move could herald a bold new rally phase in Ceres Power stock.
Some analysts have opined that the company has an expensive valuation with a market capitalisation of 1.766 billion. Yet, its 2020 revenues were a mere £21.9 million, which is a valid argument for value investors.
However, as short-term traders, our primary goal is to profit from price swings at critical levels that present an excellent risk-reward ratio for our trades. Thus, our primary goal is to establish long positions at support to profit from the new swing move higher and get out once the trend is over.
Regardless, Ceres Power fundamentals are pretty solid given that it is expanding its product portfolio to other industry segments, as evidenced by its partnership with Weichai, a Chinese bus company, to test its hydrogen fuel cell technology on its bus fleet.
The clean energy company also has an asset-light business model with high margins. It licenses its technology to other businesses instead of building its products and selling them to the end consumers, which is more costly.
Ceres Power shares present an excellent trading opportunity after rising back above the crucial support level, and I would establish a bullish position at current prices. Always use a stop-loss order to limit your losses if the price breaks back below the support level.
*This is not investment advice.
Ceres Power share price.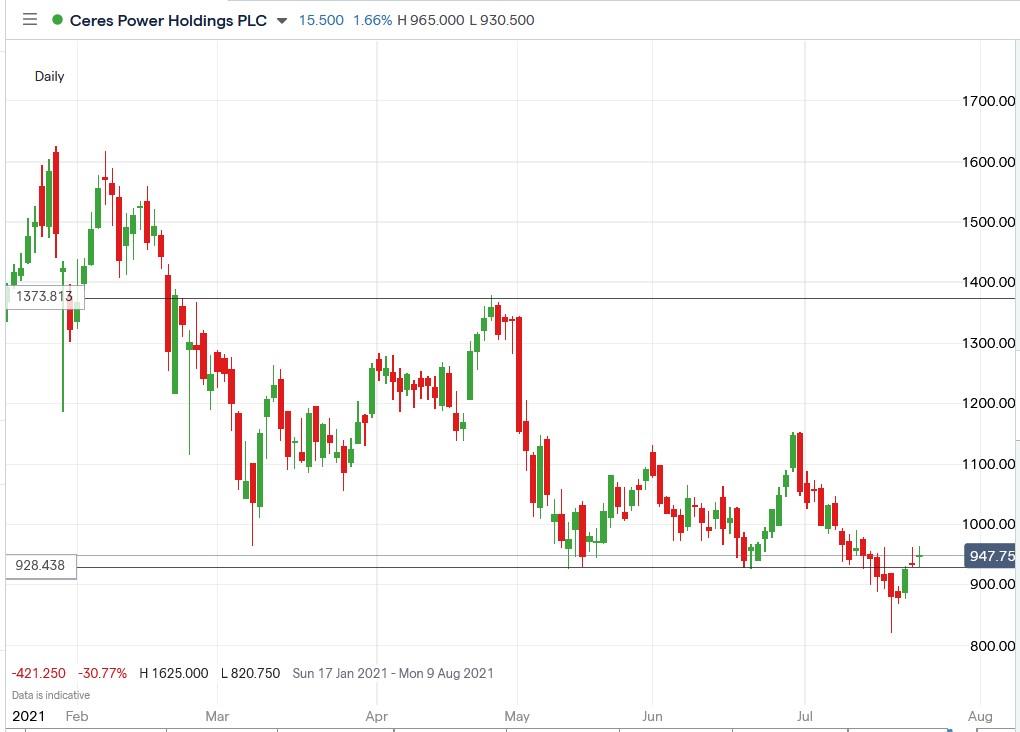 Ceres Power shares are back above a crucial support level. Will the rally continue?