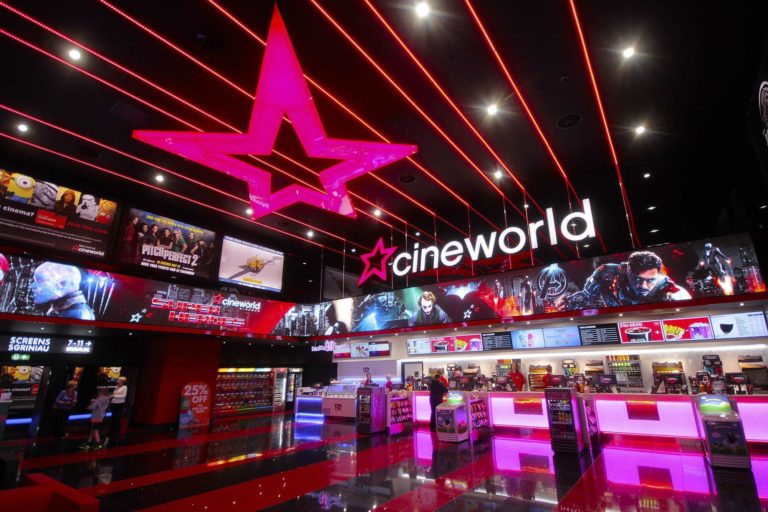 Shares of Cineworld Group plc (LON: CINE) are up 31.8% this year, but they have been falling since hitting a high of 125p in March. Can they rebound and head higher?
The short answer is yes, Cineworld shares can recover and head higher in the second half of 2021, given the long list of pending movie releases scheduled for release later in the year and into next year, and the UK and the US relax lockdown measures.
However, many are concerned about its vast debt burden that could weigh on its future profitability given the significant costs associated with servicing debt worth billions. The cinema operator reported that it has net debt of $4.5 billion.
Regardless, demand for the cinema experience seems to have rebounded despite the wide availability of streaming services. Recent movies such as Godzilla vs Kong grossing over $45 million on its opening weekend despite streaming on HBO Max.
Investors will be watching to see how some of the long-awaited blockbuster movies are received at the box office, which could trigger the next rally in Cineworld shares as the company has now reopened over 97% of its movie theatres.
Cineworld did not benefit from the recent rally in AMC Entertainment shares, driven by the meme stock mania as retail traders bought shares in the movie theatre chain that institutional traders highly shorted.
At this time, the cinema operator's prospects appear much better compared to last year as more countries continue to relax their coronavirus-related restrictions allows moviegoers to return to cinemas in large numbers.
Investors interested in buying Cineworld shares should bear in mind its huge debt pile.
*This is not investment advice.
Cineworld share price.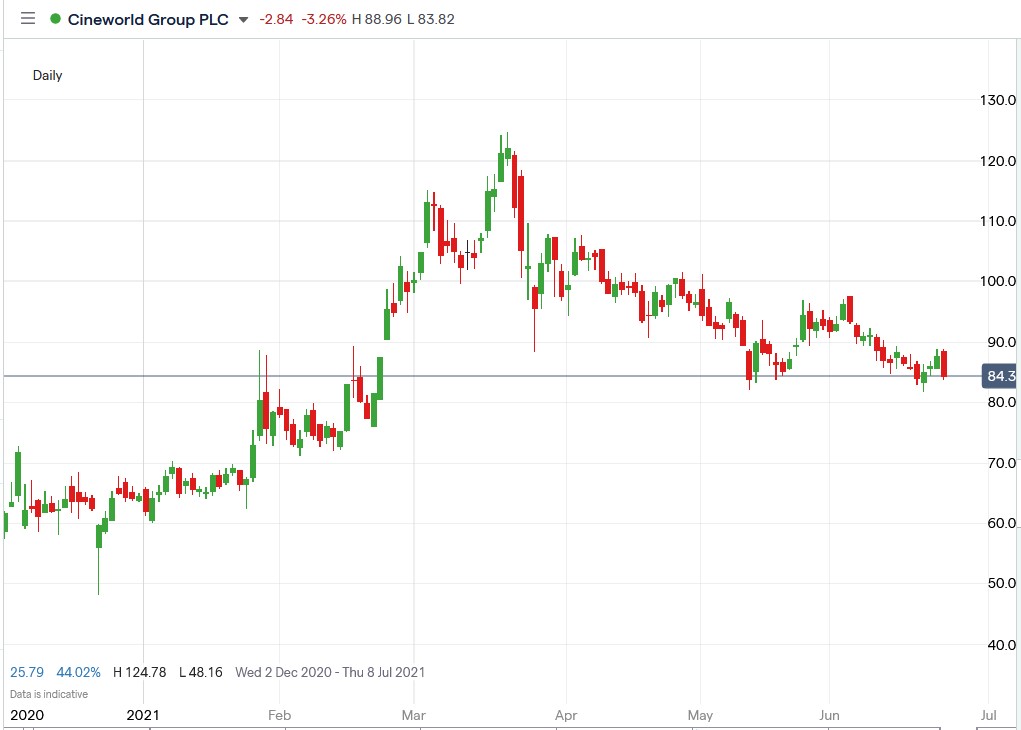 Cineworld shares are up 31.78% in 2021 but have been falling. Can they reverse course and rally?