Shares of Diageo PLC (LON: DGE) tumbled 7% today after the maker of Johnnie Walker whiskey reported lower-than-expected sales and plunging profits for the past year.
Diageo reported that its operating profits plunged 47.1% to £2.1 billion. A tumble in profits came after sales fell almost 9% to £11.8 billion.
"After good, consistent performance in the first half of fiscal '20, the outbreak of Covid-19 presented significant challenges for our business, impacting the full year performance," said chief executive Ivan Menezes.
"While the trajectory of the recovery is uncertain, with volatility expected to continue into fiscal '21, I am confident in our strategy, the resilience of our business… We are well-positioned to emerge stronger."
Despite tumbling profits, Diageo is committed to paying the final dividend to shareholders as last year, of 42.47p a share. This makes the full-year dividend to 69.88p, an increase of 2% compared to a year ago.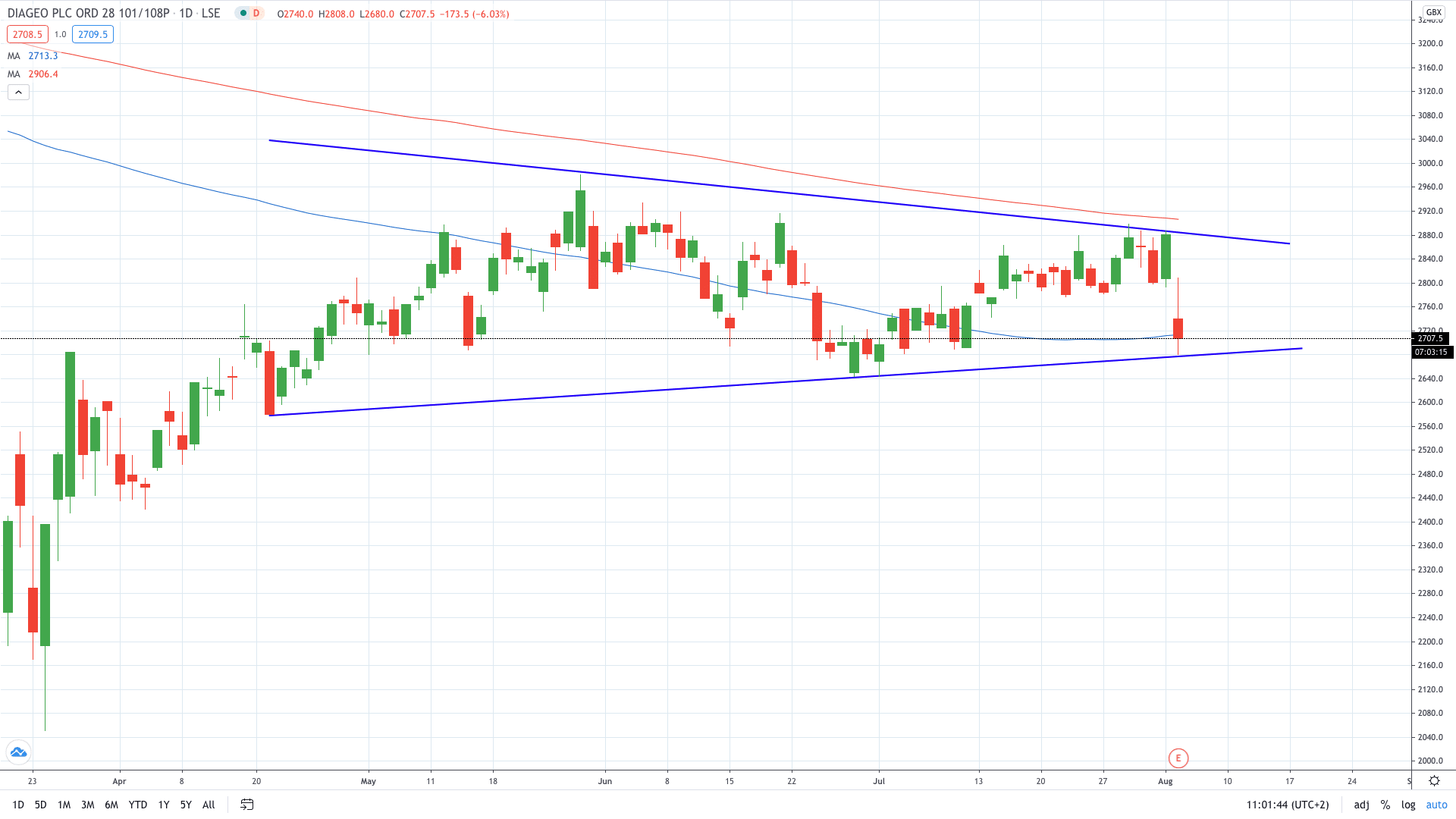 Diageo share price plunged 7% to trade below 2700p for the first time in 5 weeks.