Management software and solutions firm Idox plc's (LON: IDOX) share price has fallen over 20% on Friday after the company said that Dye & Durham has withdrawn its offer for the company.
Towards the end of February, Dye & Durham confirmed it had held discussions with Idox's management to explore the potential of an all-cash offer for the entire share capital of Idox.
However, Idox has now said that Dye & Durham have now confirmed they do not intend to make an offer.

Following the February announcement regarding an offer, Idox's share price rallied over 22%, trading at highs of 75p. Following on from today's withdrawal, they are now trading at 56.8p, down 20.6%.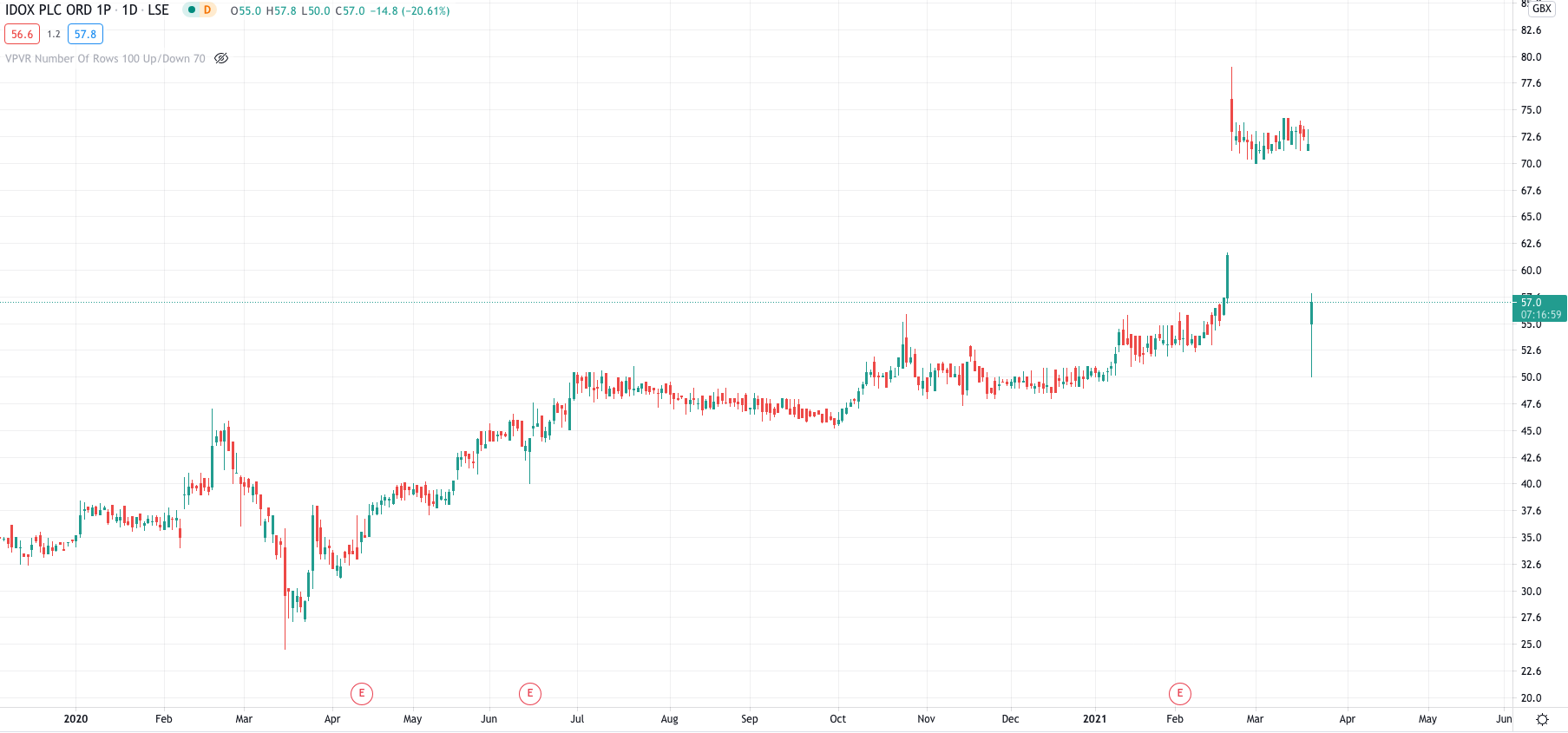 David Meaden, Idox's CEO, said they have now completed the reshaping of the group "with the recent disposals of all remaining parts of our Idox Content division, and will look to scale our Group further through carefully selected bolt-on acquisitions."
The company separately announced that it has agreed to sell its Netherlands-based Grants Consultancy and databases business to a SilverTree Equity Partners' affiliate.
The deal is expected to complete by 6 April 2021. The affiliate will pay up to €8.14m for Grants.
"These disposals, together with positive momentum from current trading, have significantly strengthened the group's balance sheet, which in turn offers greater strategic optionality for shareholder value creation," added Meaden.
Should you invest in Idox shares? One of the most frequently asked questions we receive is, "what stocks are best to buy right now?" It's a wide-ranging question, but one that we have answered… Our AskTraders stock analysts regularly review the market and compile a list of which companies you should be adding to your portfolio, including short and longer-term positions. Here are the best stocks to buy right now…