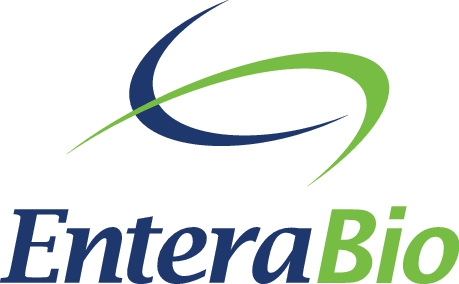 Shares of Entera Bio (NASDAQ: ENTX) are the biggest gainer so far on Wednesday after the company labelled topline Phase 2 BMD data for EB613, as "excellent".

EB613, is in trials to treat osteoporosis, a disease characterised by low bone mass and structural deterioration of bone tissue.
The company said that subjects receiving the 2.5 mg dose of EB613 showed significant dose-related increases in BMD at the lumbar spine, total hip, and femoral neck at six months.
Meanwhile, subjects receiving the 2.5 mg dose of EB613 for 6 months had a significant placebo adjusted increase of 3.78% in lumbar spine BMD.
The study's primary efficacy endpoint was a statistically significant increase in P1NP at three months, which was achieved while there were no serious adverse events.
The Nasdaq listed firm anticipates an end of Phase 2 meeting with the FDA to review the EB613 development program in the coming months.
They then plan to conduct a one-year Phase 3 study comparing changes in lumbar spine BMD in patients treated with EB613 versus treatment with Forteo.
"We are very excited and encouraged by these great results which will support advancing discussions with potential strategic partners," said Spiros Jamas, CEO of Entera Bio.
"These results are in line with our previously reported biomarker results and further validate Entera's platform technology and its potential to enable oral formulation of various large molecules for a range of indications that could benefit from an oral drug," he added.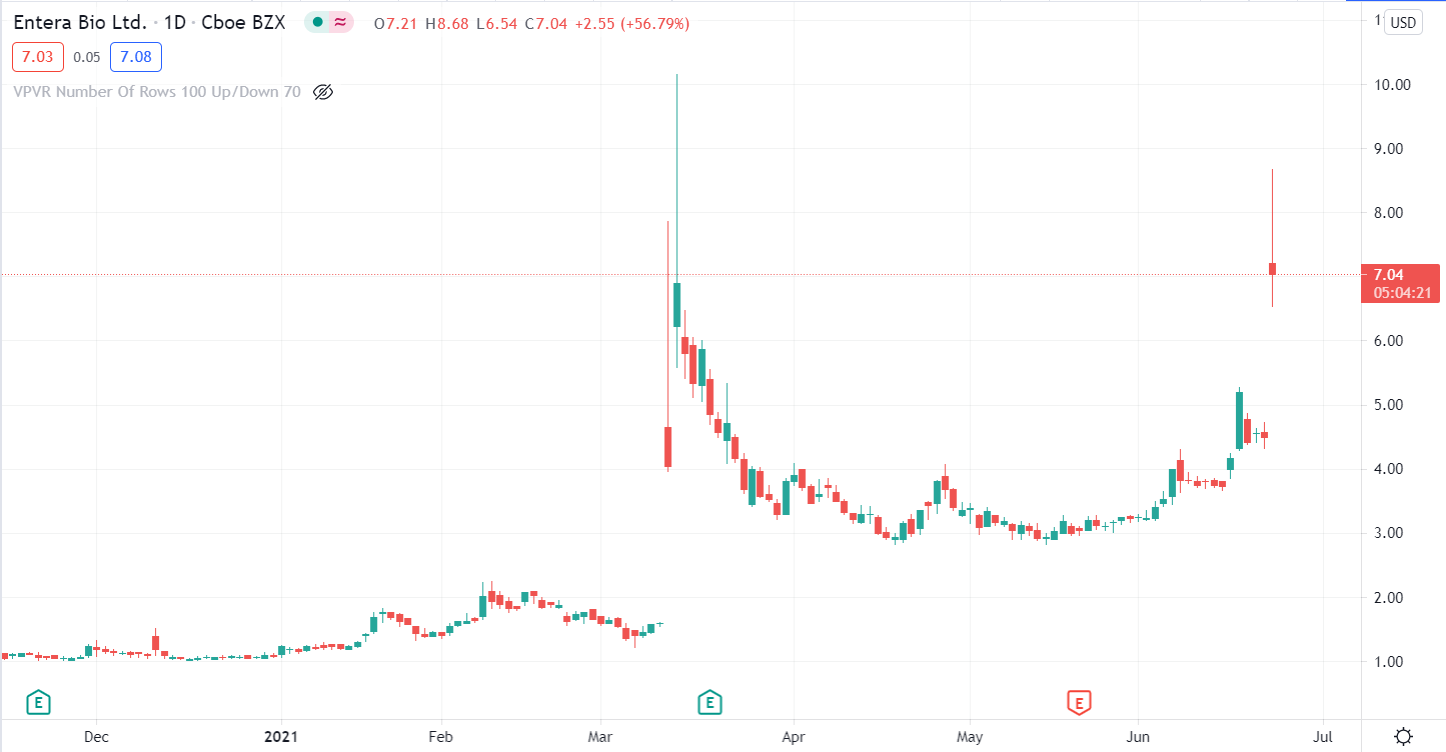 Entera Bio's share price has risen 64.37% so far in today's session to $7.38. Earlier this month, the company's stock was initiated with a Buy and a $9 price target by B.Riley analyst Kalpit Patel.
Should You Invest in Entera Bio Shares?
One of the most frequently asked questions we receive is, "what stocks are best to buy right now?" It's a wide-ranging question, but one that we have answered… Our AskTraders stock analysts regularly review the market and compile a list of which companies you should be adding to your portfolio, including short and longer-term positions. Here are the best stocks to buy right now