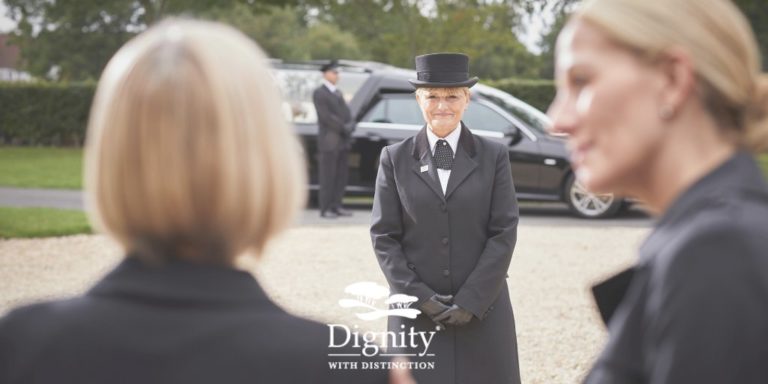 Shares of Dignity Plc (LON: DTY) soared 14.9% despite the funeral company announcing that its profits for the past five months fell to 30.7 million compared to a similar period last year.

The company also revealed that it had cancelled contracts with five telemarketing firms after the British government imposed stricter regulations on the sector.
Dignity added that the profits within its funeral plan division would fall by up to 35% during the current year due to the contract cancellations.
The company owns 800 funeral locations and 46 crematoria within Britain and will start marketing its services directly to customers, eliminating the telemarketers who did not uphold its high standards.
The British government has increased its oversight of the funeral service industry since last year. The companies are now required to have standard pricing for all their services to avoid overcharging their clients.
Dignity also said that it would now focus on pricing its services competitively and branding activities to stand out amid the rising competition.
Funeral companies have also been banned from soliciting business from coroners and police reports.
However, the company did not comment on a suggestion by its top shareholder to list its Crematoria business on the London Stock Exchange to raise some much-needed capital.
Dignity also reported that its revenue per funeral had risen in April and May as more clients chose to purchase the full-service option for their loved one amid the lifting of some coronavirus restrictions.
From a technical perspective, today's rally has formed a parabolic shape that could lead to a pullback over the next few days. As a result, traders looking to buy may have better entry prices later. However, nothing is guaranteed in the markets.
*This is not investment advice.
Dignity share price.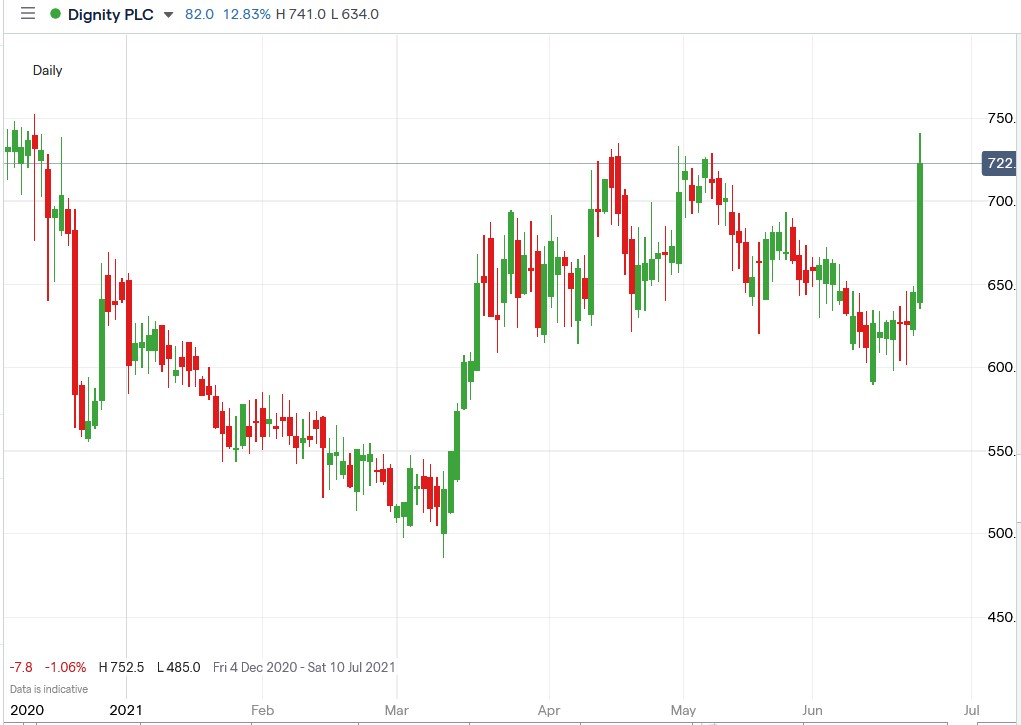 Dignity shares rallied 14.85% to trade at 740.8p, rising from Tuesday's closing price of 645p.
Should You Invest in Dignity Shares?
One of the most frequently asked questions we receive is, "what stocks are best to buy right now?" It's a wide-ranging question, but one that we have answered… Our AskTraders stock analysts regularly review the market and compile a list of which companies you should be adding to your portfolio, including short and longer-term positions. Here are the best stocks to buy right now