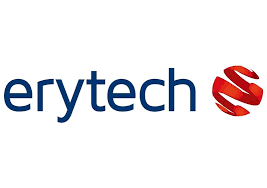 Shares of ERYTECH Pharma (NASDAQ: ERYP) have surged premarket on news that the US Food and Drug Administration (FDA) has granted eryaspase Fast Track designation.

The designation is to treat acute lymphocytic leukemia (ALL) patients who have developed hypersensitivity reactions to E. coli-derived pegylated asparaginase (PEG-ASNase).
"This is yet another significant milestone and meaningful inflection point in advancing our lead product candidate eryaspase, further supporting our recently announced intention to submit a BLA for eryaspase in hypersensitive ALL patients," said Gil Beyen, CEO of ERYTECH.
"We believe that the FDA's Fast Track designation for eryaspase underscores its potential to address this high unmet medical need."
The company recently confirmed its intention to submit a Biologics License Application (BLA) for eryaspase in the fourth quarter of 2021, pending successful completion of the remaining steps.
In April 2020, eryaspase was also granted Fast Track designation to develop a second-line treatment of patients with metastatic pancreatic cancer.
On that day, its shares gained 32.3% before falling in the days following. ERYTECH shares are currently up 68% premarket at $6.91.
Should You Invest in ERYTECH Pharma Shares?
One of the most frequently asked questions we receive is, "what stocks are best to buy right now?" It's a wide-ranging question, but one that we have answered… Our AskTraders stock analysts regularly review the market and compile a list of which companies you should be adding to your portfolio, including short and longer-term positions. Here are the best stocks to buy right now