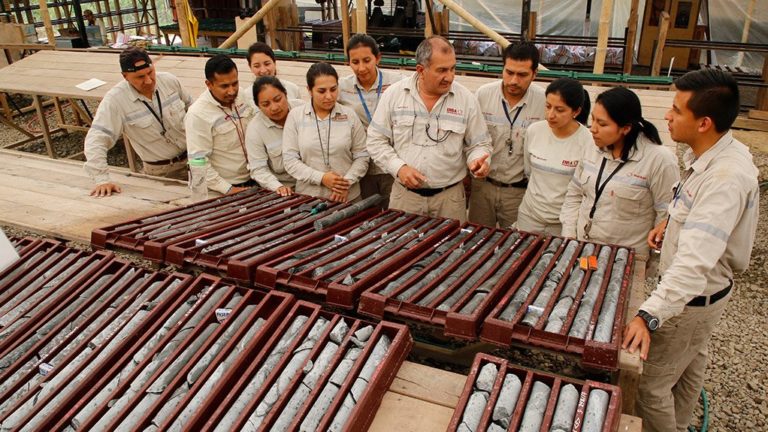 Shares of SolGold plc (LON: SOLG) fell 3.78% despite making progress in its Ecuador exploration program, which capitalises on the country's vision of significantly expanding its mining exports.

Ecuador is seeking to increase its gold mining revenues to $1.6 billion in 2021, a 74% increase from last year driven by a commitment by its two largest miners to increase their gold and copper output this year.
However, SolGold shares have been falling since June despite signing an agreement with Cornerstone Capital Resources to jointly develop its Cascabel copper-gold project in Ecuador, which is expected to start production in 2025.
The mining and exploration company's shares were under pressure since the start of this year amid disputes with its most significant shareholders regarding its funding methods and overall operations, leading to the resignation of founder and former CEO Nick Mather in March.
SolGold has since taken a different approach to its relationship with its largest shareholders, including BHP Group and Newcrest Mining, who participated in its $73.8 million share placement in April.
The mining company's shares rallied higher in April despite the massive share placement that diluted existing shares up to their peak in early June. However, the latest downtrend has seen the shares erase most of their gains.
The question on most investors minds is, have the shares bottomed? And could they rally higher from current prices? While we can't predict the future, SolGold shares may have bottomed for now, given the recent bounce off a crucial support level.
SolGold shares have since edged higher, but we are yet to get a definitive rally higher. Nevertheless, the shares appear to be setting up for some sideways trading before the next rally phase.
Bullish traders may be best served waiting for a retest of the support level before jumping in to minimise their risk exposure.
*This is not investment advice.
SolGold share price.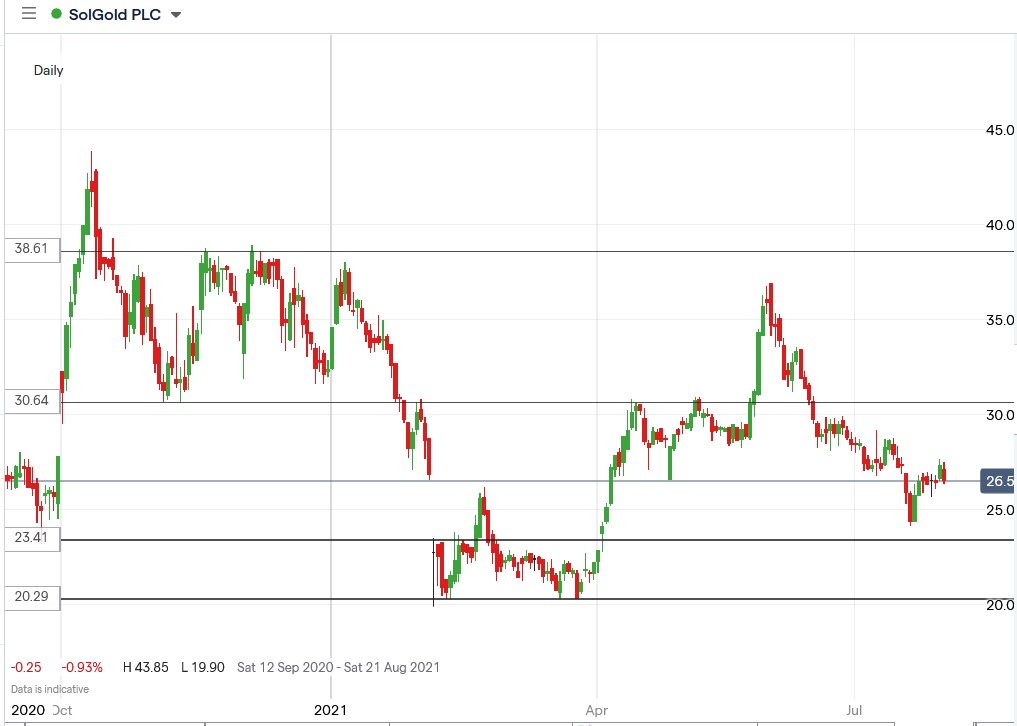 SolGold shares fell 3.48% to trade at 26.35p, falling from Thursday's closing price of 27.30p.
Should You Invest in SolGold Shares?
After a fall from the $2,000 level, could gold be set for another run higher? If you're a gold investor, you won't want to miss out on these stocks… Discover which companies our analysts are focusing their attention on for the coming months. If gold does move back to $2,000, these investments could see significant gains