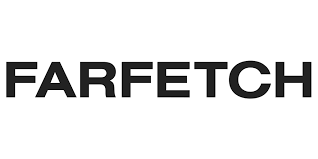 Farfetch (NYSE: FTCH), the British-Portuguese luxury fashion retailer, is in extended talks with world-renowned Swiss company Richemont regarding the development of their existing relationship. Such talks were enough to spark a rally in Farfetch stock in this mornings' premarket trading, currently showing a rally of over 15%. 

The announcement was made this morning and it didn't take long for bulls to take charge in the market – especially given the success of the partnership so far and embracing the move towards the digitalization of the fashion industry.
The high-profile partnership was initially formed a year ago, with today's talk revolving around discussions to merge Richemont's YNAP platform with Farfetch – boosting luxury exposure and merging two successful market leaders.
The 'neutral, industry-wide platform' is the next step towards maintaining reasonable growth levels for both the companies, sitting in good stead off the back of positive Q3 reports, even beating last year's impressive Q3 results. The platform will not only allow both companies to thrive within a neutral marketplace, but it also provides the foundations for a much wider technological shift within the retail space; supporting the wave of digital movement that will govern the goods and services of the future. 
FTCH stock is showing a premarket gain of 14.95% but stock is still trading in a downwards trend since around February this year, with an annual loss of 36% and currently trading at $45.64. Many retailers have struggled significantly with market headwinds preventing normal conditions. The focus on digitalization may ease some logistical difficulties in the future, but we still might be price inflation of luxury goods to combat a tight market. 
Should You Invest in Farfetch Shares?
One of the most frequently asked questions we receive is, "what stocks are best to buy right now?" It's a wide-ranging question, but one that we have answered… Our AskTraders stock analysts regularly review the market and compile a list of which companies you should be adding to your portfolio, including short and longer-term positions. Here are the best stocks to buy right now