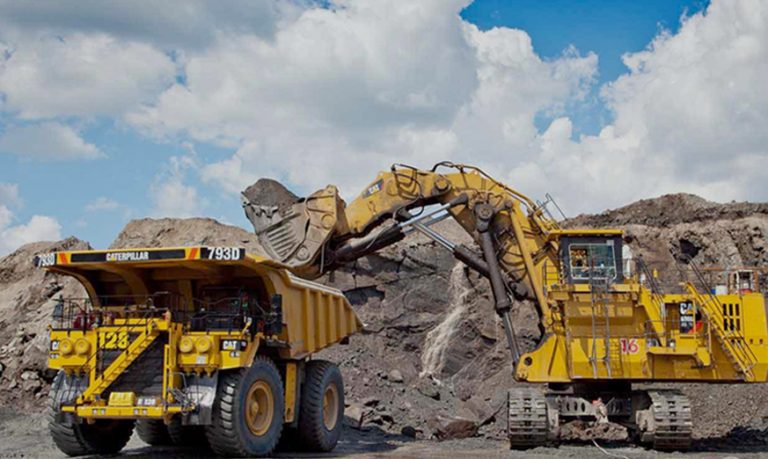 Shares of Ferrexpo Plc (LON: FXPO) fell 6.4% after announcing a 74% jump in its revenues during H1 2021, driven by higher demand for its iron ore products.

The mining company reported that its revenues surged to $1.353 billion, while its net profits soared 165% to 4661 million versus the $250 million recorded in a similar period last year.
However, investors were mainly focused on Ferrexpo's admission that the higher demand for its iron ore products was driven by government policies to stimulate economic growth.
Ferrexpo explained that it expects the demand for iron ore to subside over the next six months as governments reverse some of their stimulus policies as many countries reopen their economies.
The company noted that its high margins were driven by the rising demand for high-grade iron ore products such as iron pellets, which give steel manufacturers a chance to lower their carbon emissions.
Ferrexpo is the third-largest exporter of iron ore pellets in the world. The company issued an interim dividend of $0.396 per share, tripled the $0.132 dividend paid in a similar period last year.
The company also revealed that it had drastically reduced its gross debt to $22 million at the end of June compared to the $343 million debt recorded in a similar period last year and had a cash balance of $235 million.
Lucio Genovese, Ferexpo's Non-executive Chair, said: "Today's strong interim financial results reflect our multi-year investment programme in our assets, which has enabled us to not only take full advantage of the current strength of the iron ore market through our high-grade iron ore products but also deliver these results alongside excellent safety performance and continued progress in cutting carbon emissions."
Ferrexpo shares just bounced off a critical resistance level and are headed towards the support level shown below.
Ferrexpo share price.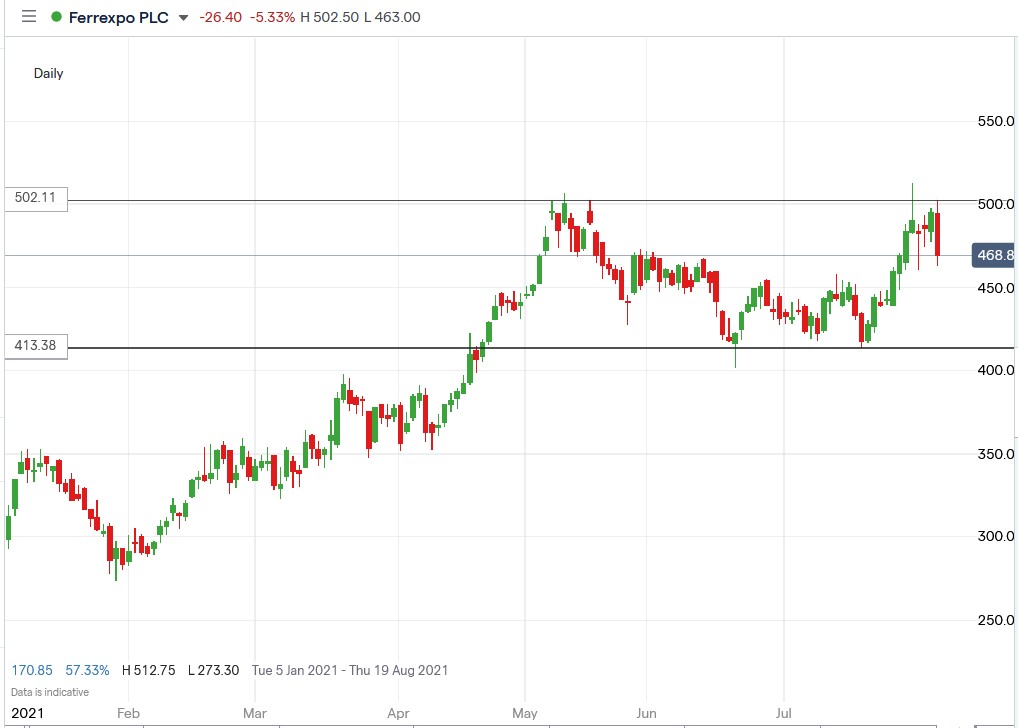 Ferrexpo shares fell 6.45% to trade at 462.75p, falling from Tuesday's closing price of 494.70p.
Should You Invest in Ferrexpo Shares?
One of the most frequently asked questions we receive is, "what stocks are best to buy right now?" It's a wide-ranging question, but one that we have answered… Our AskTraders stock analysts regularly review the market and compile a list of which companies you should be adding to your portfolio, including short and longer-term positions. Here are the best stocks to buy right now