Helium One (LON: HE1) shares have surged on Thursday after the company said it has commenced drilling operations at the Tai-2 exploration well at its 100% owned Rukwa Project in Tanzania.
Earlier this month, the company revealed results from its Tai-1A exploration well, disappointing investors.
The Tai-2 well is the second exploration well targeting the Tai prospect. 

The exploration well targets prospective Lake Bed stratigraphy, which was identified but not thoroughly evaluated in Tai-1. 
The well is located 20m from Tai-1 and utilises the same drill pad, with the company saying it will save them time and money in relocation compared to mobilising from one site to another.
Helium One said that Tai-1 has de-risked the Rukwa Basin by providing a working helium system and that they have 3,500km2 of untested licences in the Rukwa area.
"With confirmation of a working helium system, Tai-1 supports ongoing exploration with helium shows identified at multiple stratigraphic intervals," the company said in a statement.
David Minchin, Chief Executive Officer, commented: "Having proven a working helium system with Tai-1, Helium One have substantially de-risked the Rukwa basin. Demonstration of seal and reservoir, as well as helium shows at multiple stratigraphic levels, indicates a working system in which free helium gas is waiting to be discovered. 
"Helium One maintains 100% ownership of licences at Rukwa covering approximately 3,500km2 in what must now be considered the world's premier basin for helium exploration.
"We are delighted to have started drilling activity at Tai-2, testing shallower targets that were not fully evaluated in Tai-1. Tai-2 is approximately 20m from Tai-1, is on the same drill pad and uses the same infrastructure, therefore saving time and money by drilling here rather than moving on to a new location."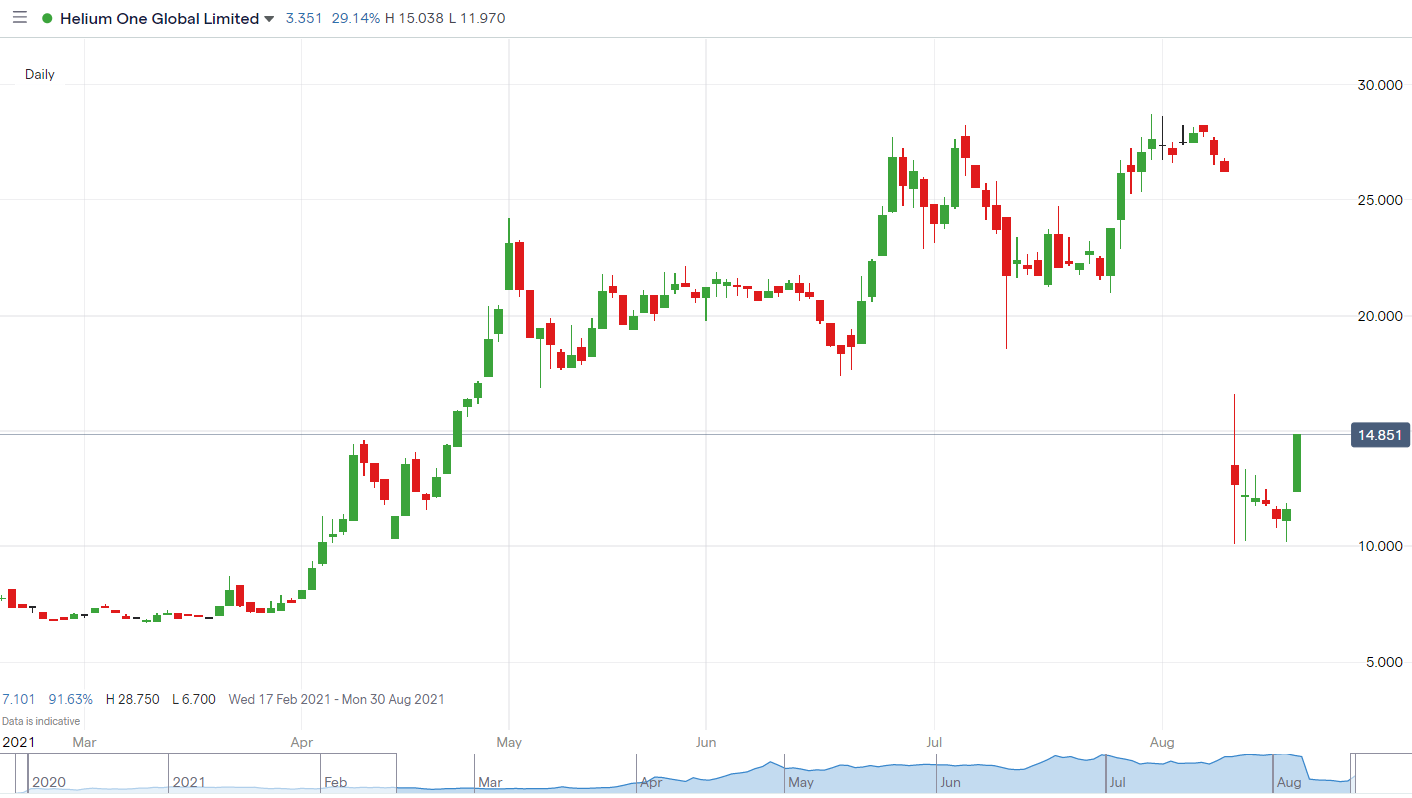 Helium One's share price has jumped 21% to 14p following the news. However, it is still well below the 26p level it was trading at before the results of the Tai-1a exploration well. 
Should you invest in Helium One shares?
Helium One shares are traded on the London stock exchange's AIM market (the alternative investment market), which is the submarket specifically for smaller companies. AIM stocks are attractive to investors as they have tax advantages and smaller companies have the potential to benefit from rapid growth. But are HE1 shares the best buy? Our stock market analysts regularly review the market and share their picks for high growth companies