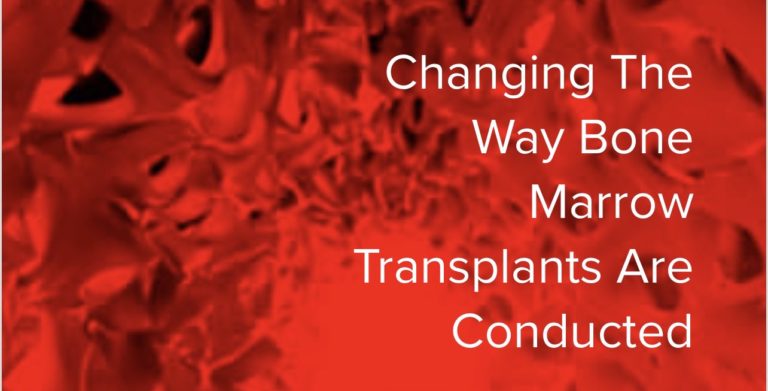 Shares of Hemogenyx Pharmaceuticals PLC (LON: HEMO) are stuck trading sideways despite the recent patent award by the US Patent and Trademark Office.

The patent was for using a bi-specific antibody for conditioning bone marrow and hematopoietic stem cell transplantation.
Investors cheered the news, as reflected in the biopharma company's stock price rally today. However, the patent award was not adequate to lift Hemogenyx shares above the 1.93p support/resistance level.
Investors were more focused on Hemogenyx's recent retirement of the Mint Capital convertible notes loan facility, which resulted in the admission to trading of 433.33 million new shares on the LSE's primary market.
The markets reacted pretty well to the admission of the new shares despite the massive dilution suffered by existing shareholders. Investors remain hopeful that the company shall soon advance one of its treatments into clinical trials.
Hemogenyx's recent US patent award is a step in the right direction and is encouraging, given that long-term investors have been patiently waiting for the company to advance its treatments to the clinical trials phase.
Investors were disappointed when GlobalCo failed to license Hemogenyx intellectual property for ts CDX leukaemia drug candidate, which could have helped the company advance the treatment towards clinical trials much faster.
Hemognyx's bi-specific antibody for conditioning bone marrow could provide a less toxic solution to the currently available highly toxic conditioning protocols, including chemotherapy. It could lead to the development of better treatment for blood cancers.
The biopharma company has a promising drug pipeline. Still, many are worried about how long it could take before any drug candidates are commercialised to generate revenues for the firm.
Hemogenyx share price.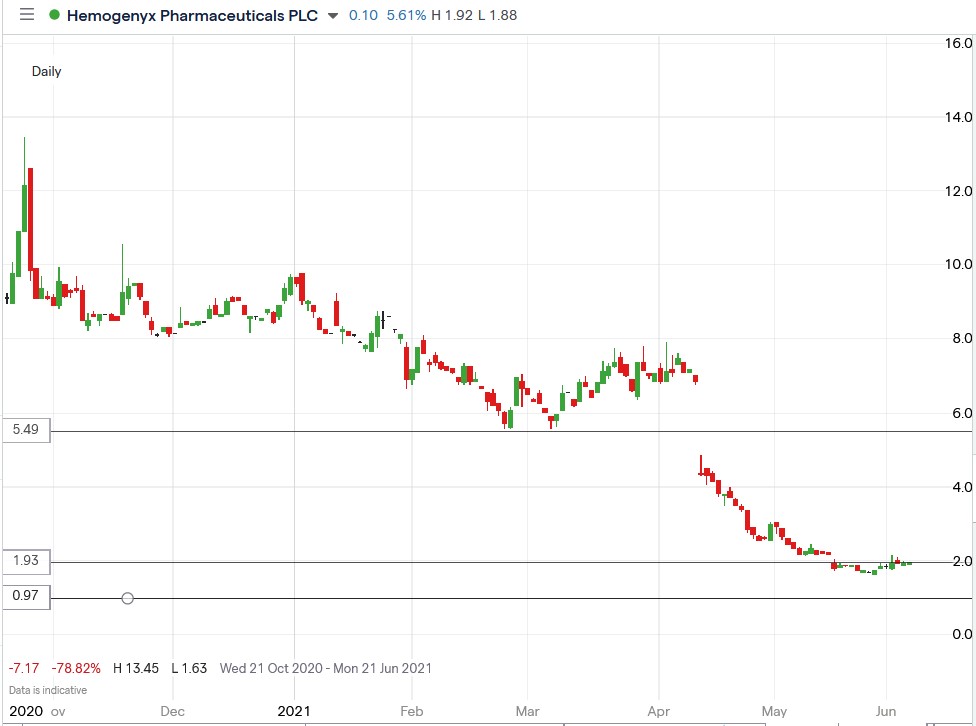 Hemogenyx shares are trading near support. Can they recover and rally higher?
Should You Invest in Hemogenyx Shares?
One of the most frequently asked questions we receive is, "what stocks are best to buy right now?" It's a wide-ranging question, but one that we have answered… Our AskTraders stock analysts regularly review the market and compile a list of which companies you should be adding to your portfolio, including short and longer-term positions. Here are the best stocks to buy right now