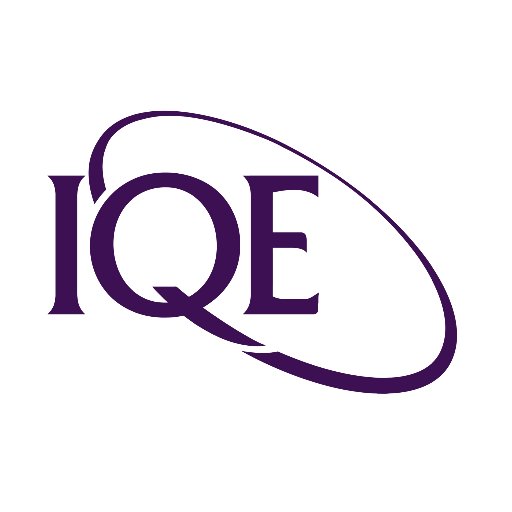 Shares of IQE plc (LON: IQE) are down 35.2% in 2021 despite the semiconductor manufacturer making several positive announcements as investor sentiment remained decidedly bearish.

Therefore, many investors and traders wonder whether the company's shares have finally bottomed and if they will reverse course and head higher.
While nobody can predict with 100% accuracy what will happen in the markets in future, it appears that IQE shares may have bottomed in the past few days, as evidenced by the pattern in the chart below.
However, a break below the support level will invalidate the above thesis as it could lead to further declines in IQE's share price.
IQE recently unveiled a new range of semiconductor wafers known as IQVCSEL epi wafers targeted at the communications and sensing industry. However, the markets ignored the announcement as the firm's share price kept falling.
The company's fundamentals appear pretty solid given that it grew its 2020 revenues to £178 million from the £140 million recorded in 2019, but this was not enough to trigger a sustained rally. The company's shares fell further on the announcement.
IQE's shares have been on a downtrend since peaking in late January, and they have broken below each of the support prior support levels. Therefore, there are no guarantees that the current support level will hold.
The wafer manufacturer is also past a significant growth phase where it invested heavily in upgrading its manufacturing facilities, which is expected to slow down going forward.
The company's revenues could also rise, driven by the rising demand for semiconductor wafers, fueling a rally higher.
From a technical perspective, we could get a rally if the support level hods creating an excellent bullish trade setup for investors.
*This is not investment advice.
IQE share price.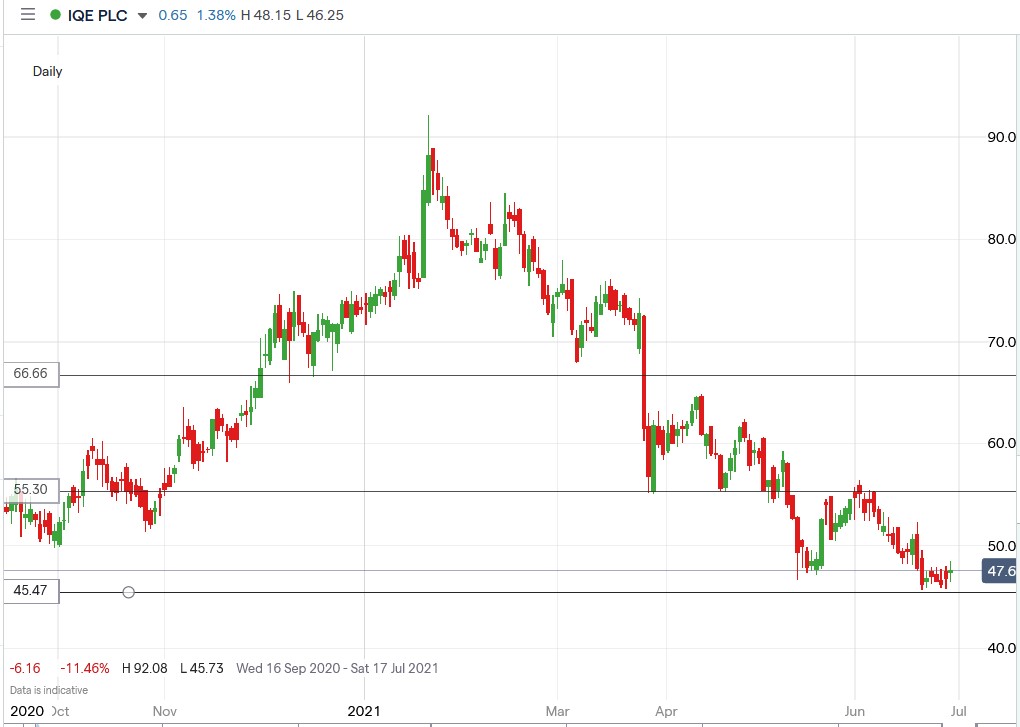 IQE shares are down 35.2% in 2021 and are trading at support. Have they bottomed?