iSun Inc (NASDAQ: ISUN) rallied 50.4% after announcing that it expects to generate $165 million in revenues during its 2022 financial year.
The solar energy and clean mobility company told investors that it plans to generate $45 million from its residential division with 25% and 30% margins.

The company is forecast to make sales worth $15 million via its commercial division with 16% to 20% gross margins.
iSun's industrial division is expected to generate sales worth $55 million with 15% to 18% margins, while the utility division is forecast to generate revenues worth $50 million with margins of between 15% and 18%.
Jeffrey Peck, iSun's CEO, commented: "In 2022, we will begin to transition from the development of our platform to its deployment. As we do, we will begin providing guidance on each of these four distinct segments for the first time. While the practice is new for us, the principle is not. We have a 50-year legacy of delivering complex, technologically advanced projects on time and on budget; we have earned a reputation as a reliable, trusted partner accordingly. We're proud to extend the legacy of serving our customers to our shareholder base."
Investors reacted positively to the announcement, given that iSun is an industry veteran operating for over 50 years and must have done something right to still stand at this time.
iSun predicted that its residential division would continue witnessing its current demand, which stands at $22.1 million, while its commercial division has existing demand of $9.6 million.
The company's industrial division has an order backlog of $80.7 million, higher than its revenue forecasts.
iSun has been a public company since 2019 but was founded in 1972.
*This is not investment advice. Always do your due diligence before making investment decisions.
iSun Inc stock price.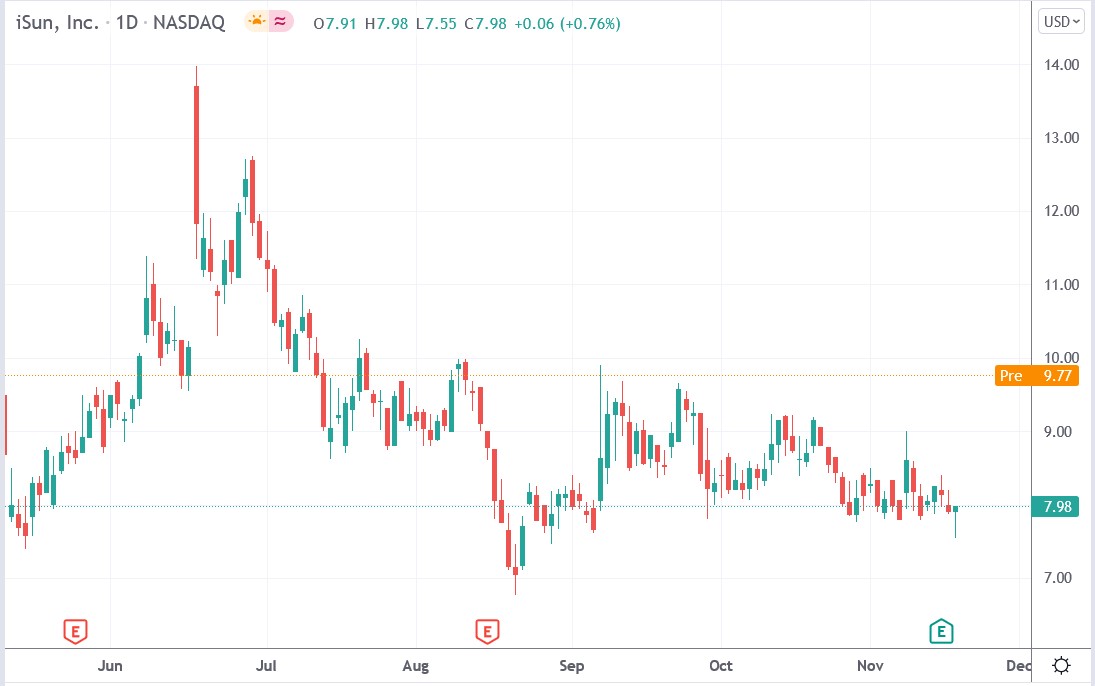 iSun stock price rallied 50.38% to trade at $12, rising from Wednesday's closing price of $7.98.
Should You Invest in iSun Shares?
One of the most frequently asked questions we receive is, "what stocks are best to buy right now?" It's a wide-ranging question, but one that we have answered… Our AskTraders stock analysts regularly review the market and compile a list of which companies you should be adding to your portfolio, including short and longer-term positions. Here are the best stocks to buy right now.