Belfast IT firm Kainos' (LON: KNOS) share price rose and fell on Monday after the company reported its pre-tax profit more than doubled for the year ended March 31 2021.

Revenue rose 31% during the period from £178.8 million the previous year to £234.7 million.
There was also strong recruitment, with staff numbers rising to 2,024 compared to 1,715 in 2020, with employee retention increasing to 92%.
The company recorded its 11th year of growth and said that early-stage investments have made good progress and are contributing significant additional revenue streams.
"Our Workday Practice continues to be the leading European Workday specialist and we are building strongly in North America," said Kainos.
Kainos believes it can achieve $10 billion in revenue in its Workday Practice segment in the next five years.
The Belfast based company's digital services division has delivered programmes in partnership with the UK government and commercial and healthcare clients and has now signed its first small projects for clients in Canada and Switzerland.
Looking ahead, the company said it is confident, but that challenges remain due to the unpredictable nature of the pandemic.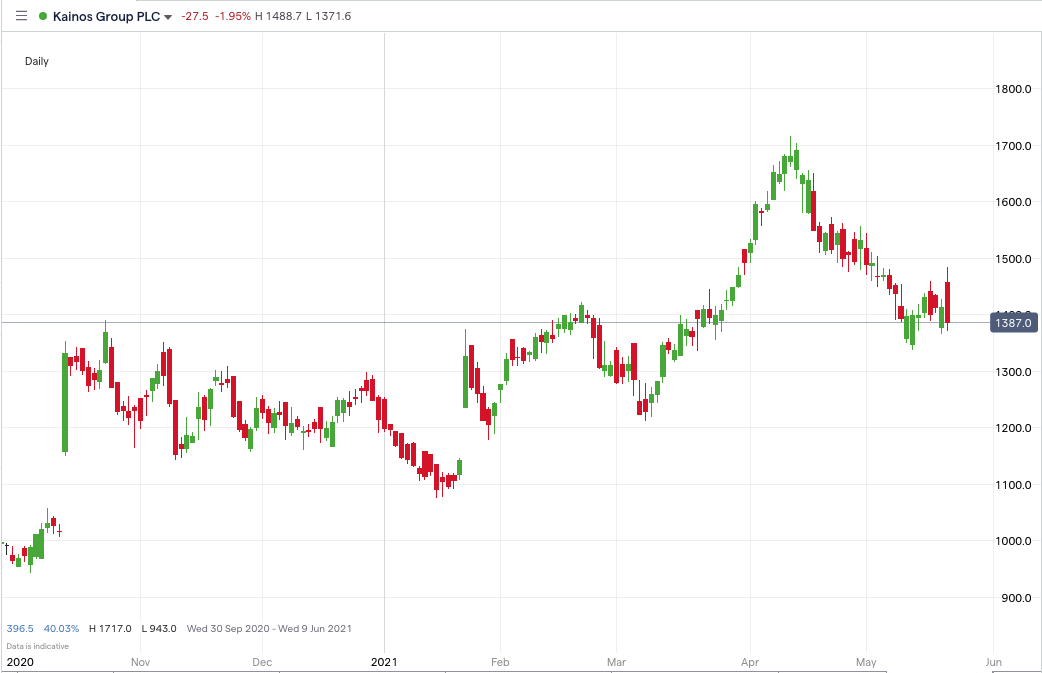 "The pandemic has demonstrated that our sector is resilient, but it has also demonstrated that the future is unpredictable. Notwithstanding our confidence, challenges remain. Countries and customers are exiting lockdown at different speeds and with varying degrees of success. The effects of the pandemic will linger for many years and we need to remain vigilant," stated Kainos.
Kainos' share price rose to highs of 1,488p following the earnings release. However, t is now down 1.95% at 1,387p.
Should you invest in Kainos shares?
Tech stocks offer some of the best growth potential, but time and time again, traders and investors ask us "what are the best tech stocks to buy?" You've probably seen shares of companies such as Amazon and Netflix achieve monumental rises in the past few years, but there are still several tech stocks with room for significant gains. Here is our analysts view on the best tech stocks to buy right now