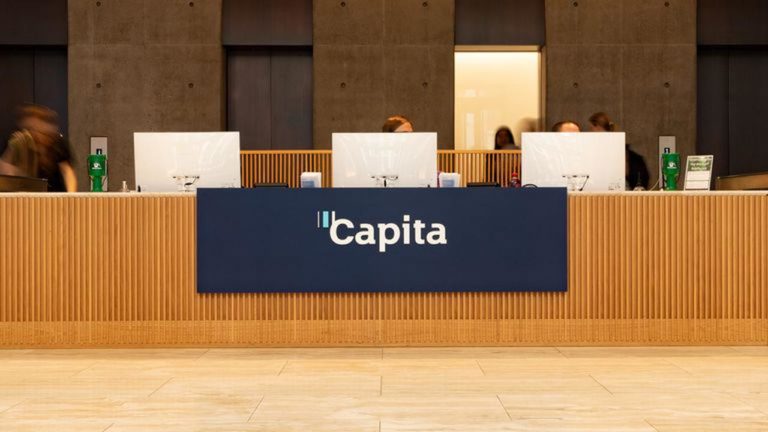 Shares of British outsourcing company Capita PLC (LON: CPI) are down 20% from their March highs, but the downtrend appears to be losing steam. Will the shares rally once more?

Since mid-March, Capita shares have been falling after the company released its full-year 2020 financial results showing that it recorded a profit during the tumultuous year after winning contracts worth £3.1 billion ($4.31 billion).
The business process outsourcing company recorded an annual profit of £14 million compared to a loss of £64.2 million recorded in 2019. The company's overall revenues fell to £3.32 billion versus 2019's £3.68 billion.
Capita expects to substantially grow its revenues in 2021 for the first time in six years, a significant milestone for the company.
The company recently announced that it had successfully helped the UK's Financial Services Compensation Scheme transcribe over 700,000 audio files as part of the process of reviewing the eligibility of customers for compensation.
Capita managed to transcribe the audio files using Microsoft's Speech services in 13 weeks compared to the eight months. It would have taken a team of 30 expert transcribers to do the same job as customers waiting for compensation.
The outsourcing company's future appears quite bright given that it will now offer similar services to other firms in future after creating custom speech models to fast track the process.
Capita is likely to get more contracts in future, which will help it meet its revenue targets for the year. The company also hired Tim Weller as its new permanent CFO earlier this month, which is excellent for its finances.
The company also won a contract to train the Royal Navy earlier this year, indicating that it is still in good standing with the British government, its primary customer.
Investors were worried about Capita's future after Carillion, a key Capita competitor, went under in 2018. Still, the firm is currently thriving under CEO Jonathan Lewis, who took over in December 2017 and focused on reducing the firm's business footprint.
Capita share price.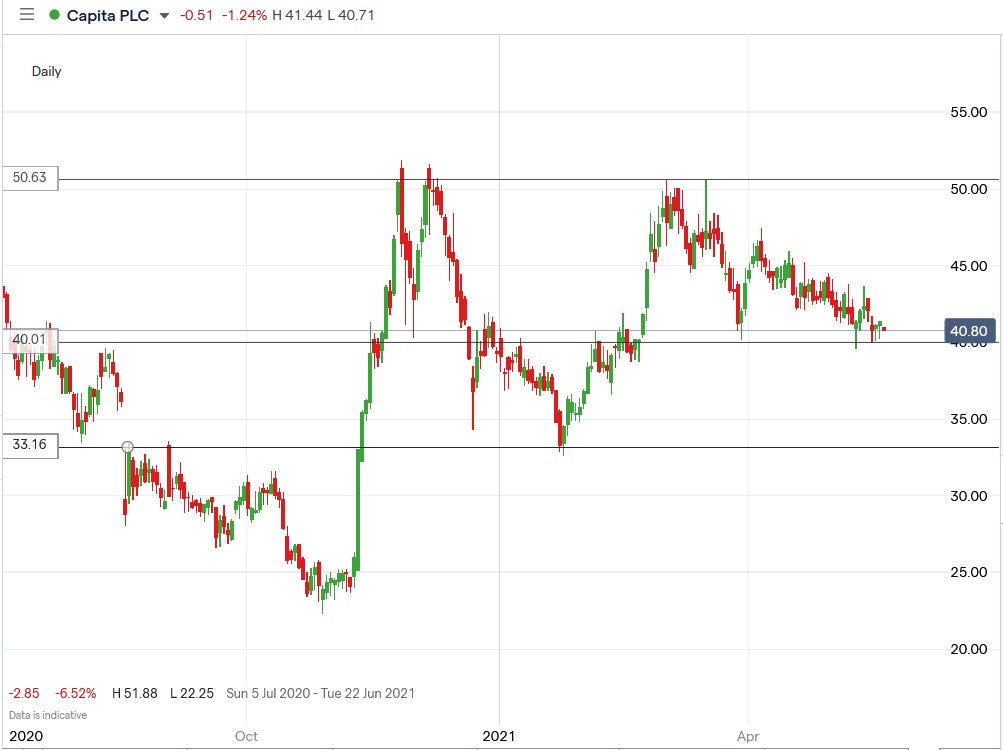 Capita shares are trading almost flat for the year but have fallen 20% from their March highs of 50p. Is the rally running out of steam?
Should You Invest in Capita Shares?
One of the most frequently asked questions we receive is, "what stocks are best to buy right now?" It's a wide-ranging question, but one that we have answered… Our AskTraders stock analysts regularly review the market and compile a list of which companies you should be adding to your portfolio, including short and longer-term positions. Here are the best stocks to buy right now