Kanabo Group (LON: KNB), the medical cannabis firm, announced Monday that it signed a non-binding term sheet Materia, to acquire their European businesses.
The acquisition will be paid for in Kanabo shares, while the London-listed firm will also make a loan facility available to Materia.
Materia owns an EU GMP certified facility in Malta and a licensed medical cannabis wholesaler in Germany, giving Kanabo access to hundreds of pharmacies across Germany.

Kanabo said Materia's complementary infrastructure will be crucial to expanding and strengthening its existing supply value chain of medical cannabis and CBD products.
The consideration will be paid in two stages. The first payment will be made on the transaction's approval, and the second payment will be made subject to Materia achieving certain pre-agreed milestones, including sales of CA$30 million within two years and specific key performance indicators such as the Maltese facility achieving breakeven status.
Kanabo CEO, Avihu Tamir, commented: "Materia's unique innovative supply chain will bring new production capabilities; it will provide strong distribution channels in the German market and offer new strategic agreements with premium cultivators around the world.
"Together with Kanabo's R&D and commercialization capabilities, I expect this enlarged group to become the biggest public cannabis company in the UK and EU and puts us in a unique position as the multibillion pound medicinal cannabis market begins to grow in Europe."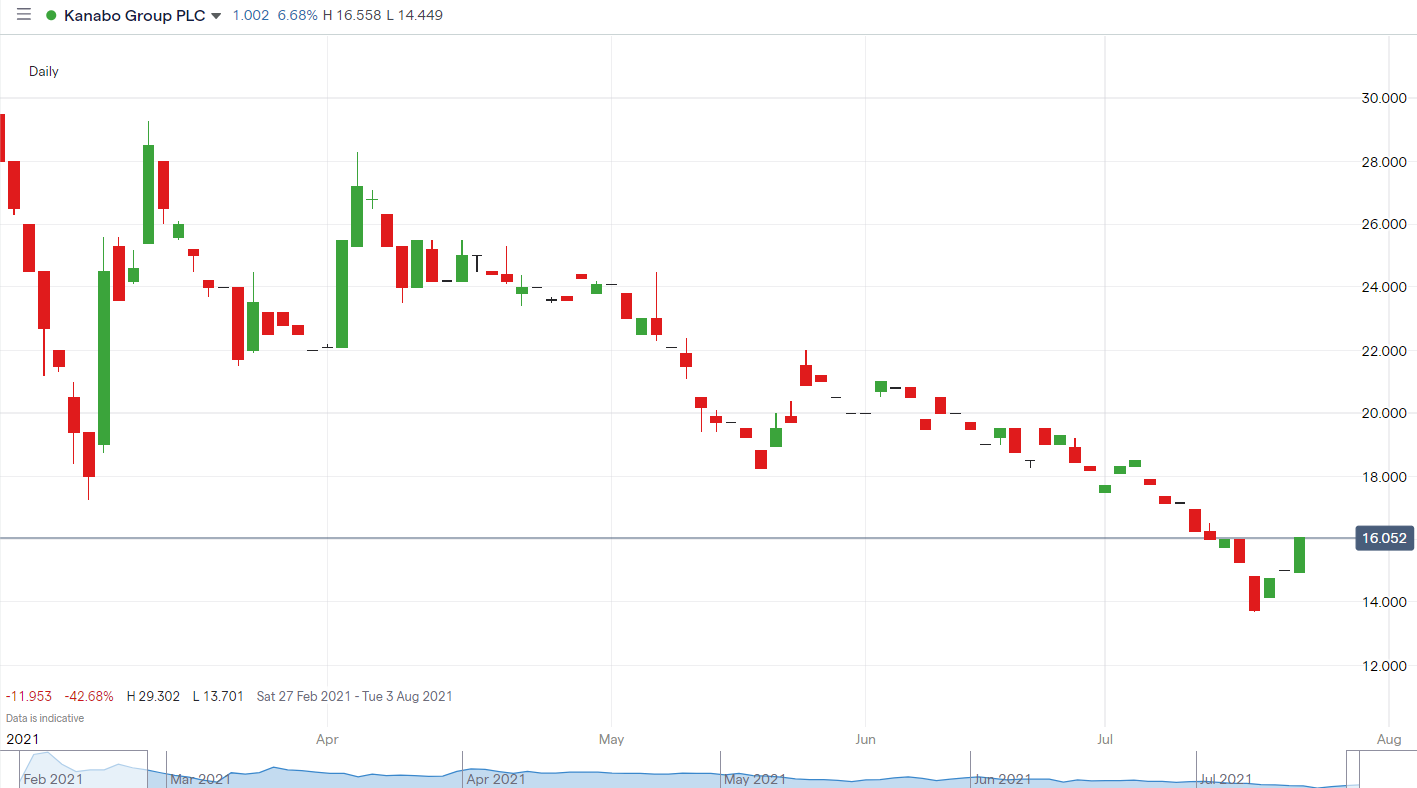 Kanabo's share price is currently trading at 16p, up 6.6%.
Should You Invest in Kanabo Group Shares?
One of the most frequently asked questions we receive is, "what stocks are best to buy right now?" It's a wide-ranging question, but one that we have answered… Our AskTraders stock analysts regularly review the market and compile a list of which companies you should be adding to your portfolio, including short and longer-term positions. Here are the best stocks to buy right now