Shares of oil and gas exploration company Lonestar Resources (NASDAQ: LONE) have skyrocketed premarket on Monday after forbearing holders agreed to extend its forbearance agreement.
The agreement has been extended to the 11th of September 2020, despite the fact it had already been extended until the 21st of August.
Forbearance is the temporary postponement of debt repayments that are granted by the lender.
The agreement refers to holders of its "outstanding 11.25% senior notes due 2023."
Lonestar share price…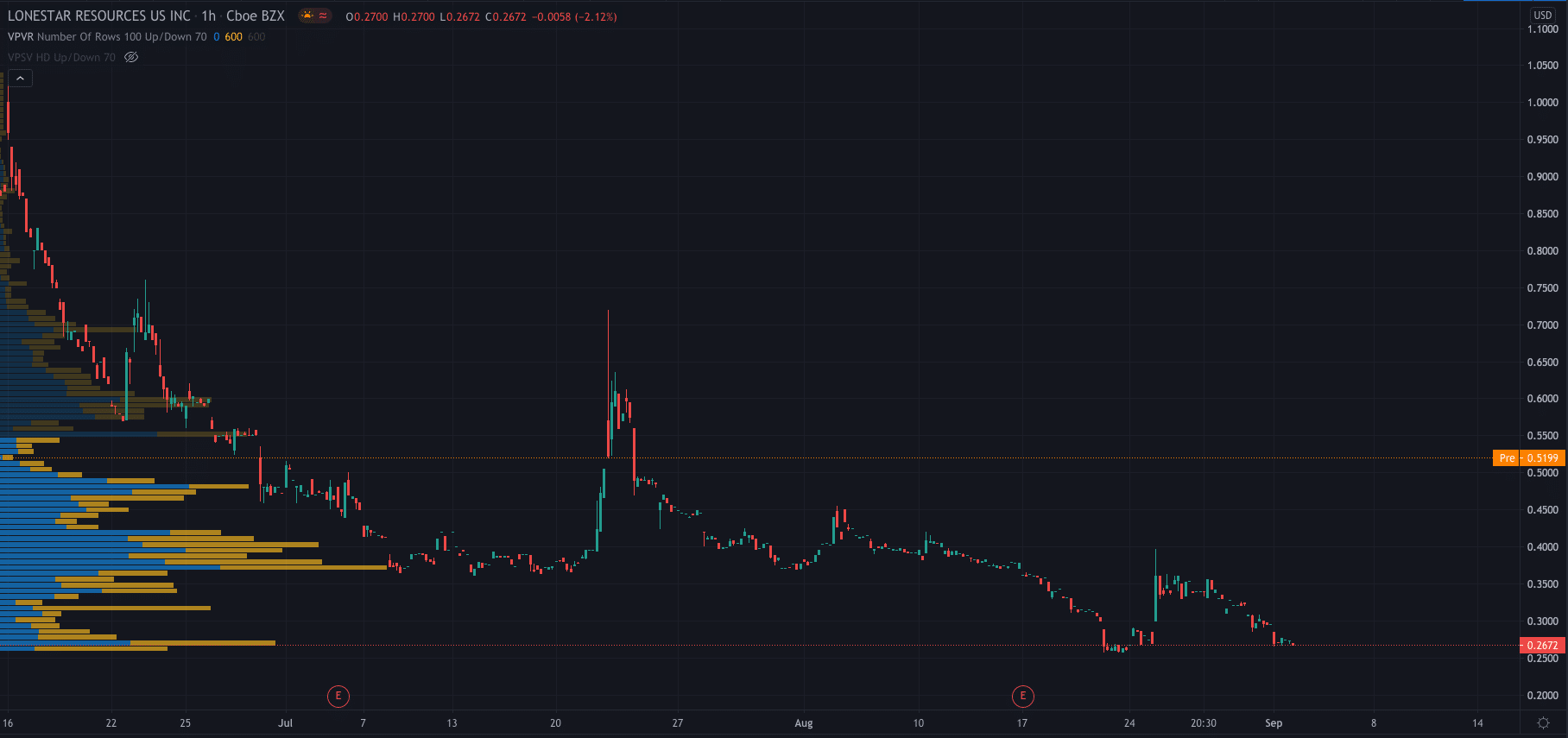 Source: TradingView
Lonestar shares exploded higher after the news and are currently trading at $0.5199, up 94.65% premarket on Wednesday.